Esther Muchene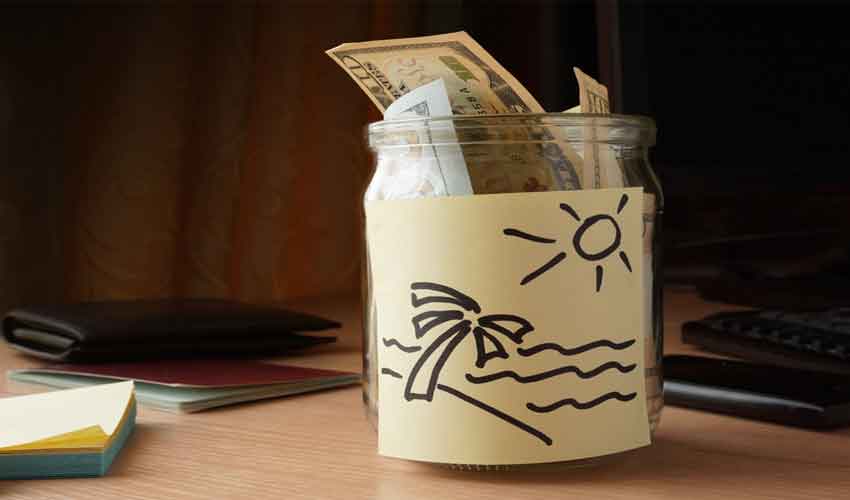 Many of us want to travel but we're held back by the price tag. So how do you make it happen without breaking the bank?
Well, first you need the motivation and willingness to make some cuts and compromise. And just because you will be holding back financially does not mean you will enjoy any less.
It calls for smart choices and the right strategy.
Here are some ways you can save money on travel.
1. Travel off season
Due to less demand and more availability, hotels and flights tend to be cheaper around this time. Take advantage of this and you will be glad you did.
2. Pack light
Excess baggage attracts hefty charges. Limit your effects to one bag and a carry on for your documents and important stuff.
3. Book accommodation online
If you're on a tight budget then take advantage of online platforms that always have discounts and deals. Whether you want a home stay or hotel, options are endless and trust me there is something for your budget. You just have to look at the right place. You can check out AirBnb, Homestay.com, Booking.com, Trivago etc.
4. Book a room that has extras
While cooking on holiday may not sound appealing, if you don't mind then do it. A room with a kettle, microwave, refrigerator or kitchenette will make things so much easier. You can prepare simple meals and store leftovers in the fridge. This also gives you the option of going to the local farmer's market or stores to purchase a few essentials and all your food needs will be taken care of instead of buying from the hotel which is almost always pricey.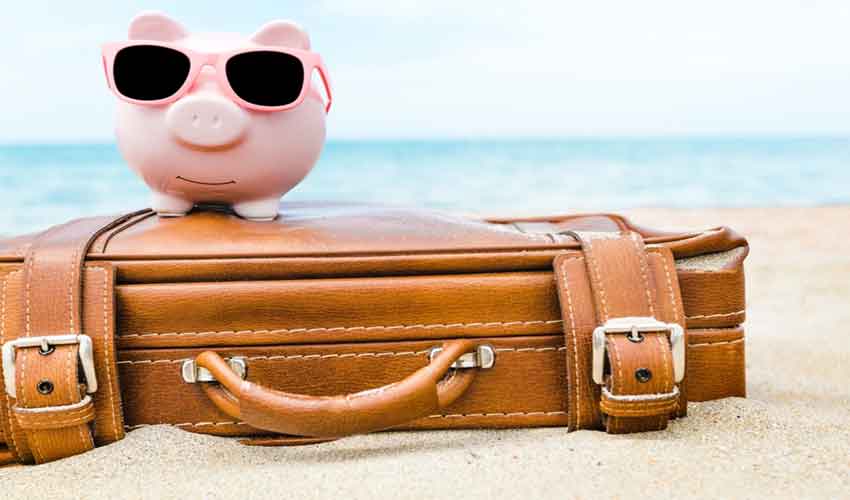 5. Buy tickets directly from the airline
If you do your groundwork well you will discover that buying a ticket directly from the airline may actually be cheaper. Better yet, be flexible with your timing and dates. You are guaranteed cheaper rates when you fly at unpopular hours.
6. Opt for a package
To cut all the drama and stress out it is a good idea to use a travel agent. They will work with your budget and give you the best deals. Despite the convenience, should anything go wrong you have someone you can call.
7. Eat at the locals
Unless you want splurge, skip tourist joints that tend to be overpriced. Watch where the locals enjoy their meals and go there. You will spend a fraction of the price while enjoying good food rich in local flavours.
8. Shop at the right place
Treating yourself to some retail therapy in a new place is very tempting just don't get carried away. Have some rules as to what you can and cannot buy. For instance, skip souvenirs and buy one thing that represents the trip. Make sure you shop locally to fully appreciate culture and art of that particular code.
9. Skip costly tours
Unless it is a life and death situation, it is never that serious. Enjoy what else the country has to offer. You don't have to go to that pricey museum when you can go to the park for free then afterwards grab an ice-cream. Get it?
10. Location
The far off from the city you are, the more you will spend to get around. It is always a good idea to stay in a central location. This makes it easy to get around by walking or spending very little on transport to get to malls, main attractions, restaurants etc.
11. Stick to a budget
Keep your spending on track by making and sticking to a budget. Know what to spend on and what not to pay for.