Home
/
Fashion Tips
The great shoe debate: high or low?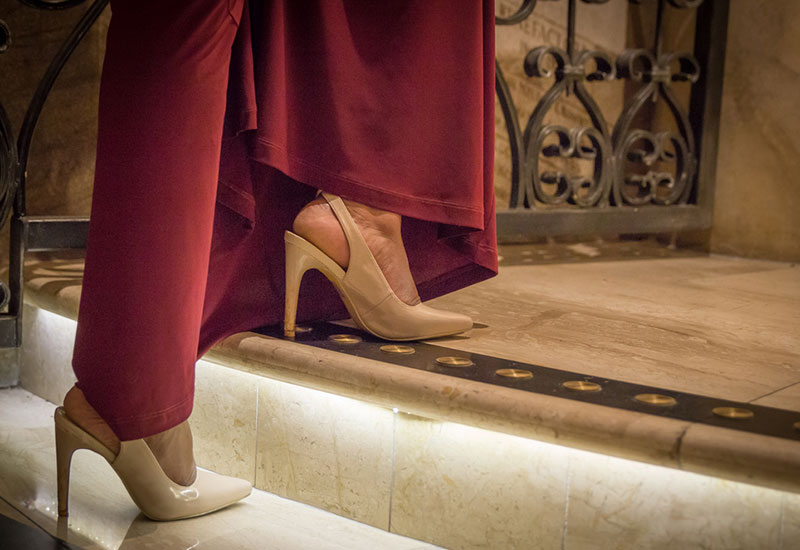 The perfect shoe can change your life – literally. A shoe is not just footwear or an accessory that simply completes one's outfit, but it can boost confidence and make one feel sexier.
High heeled shoes, for example, are known to give women that perfect sexy walk or sway. They are considered more feminine, give the wearer some height and makes her legs appear longer. Over the years, heels have become a symbol of power and status. Heels just keep on giving, it would seem.
On the other hand, flat shoes are not lacking in good qualities, they also have their charm – they are sensible, cute, also feminine, and most importantly, comfortable. Every woman knows that both types of shoes have their individual stand out qualities.
But let's go back to the basics of footwear. Why do we wear shoes? They protect our feet from infection, they absorb impact as we walk and provide foot support, therefore preventing problems such as arches collapsing.
But here's some news for both flat shoe and high heel lovers; it turns out neither of these shoes is great for you.
In fact, according to Dion Njogu, a physiotherapist at Chiropractic and Physiotherapy Health Centre, both types of shoes can cause a variety of different problems.
"Wearing both high heeled shoes and flat shoes cause problems in the body and the joints. Both types of footwear can cause injury," he says.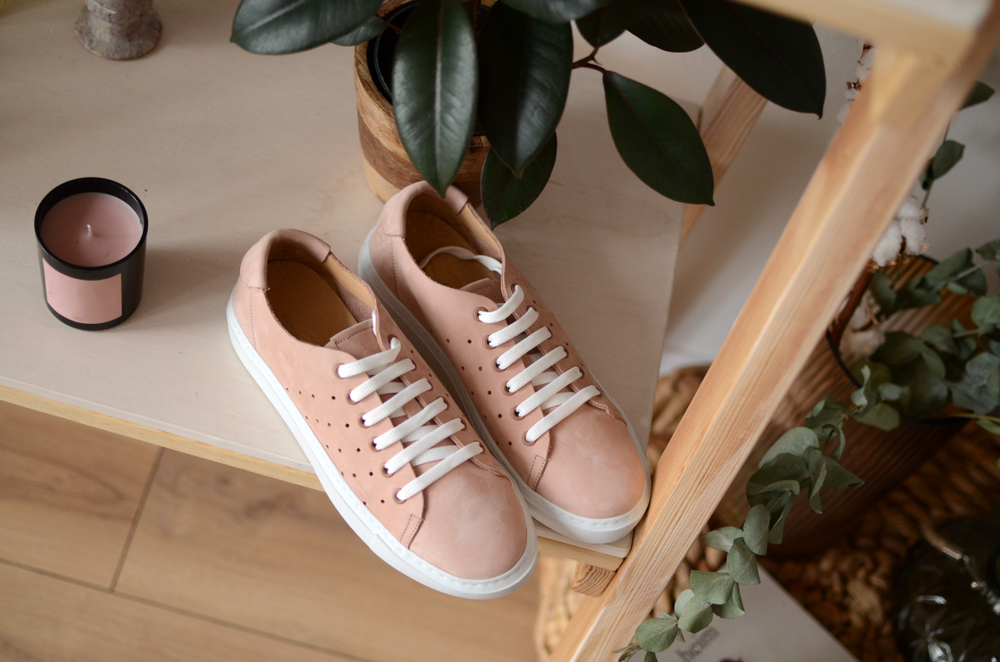 Painful foot conditions
"Most people think that wearing flat shoes are the better option but it is not necessarily true," says Janet Ogego, a physiotherapist at Apex Physiotherapy.
"Flat shoes have a variety of effects on your feet. Although often more comfortable, they offer little to no arch support, and, over time, this can lead to serious problems, the arches can fall or collapse, which are extremely painful and make walking difficult," she reveals.
According to Ogego, arches allow the foot to support the weight of the body in the erect posture with the least weight. As a result, one may get plantar fasciitis - inflamed tissues along the bottom of the foot.
"Flats without arch support also can cause lower back and ankle pain. Further, pressure on the foot can lead to a condition known as calcaneus spur which is also very painful," she explains.
And rubber shoes are not any better. "You could say rubber shoes are a better evil than flats, but not the best option," Ogego says.
"Rubber shoes at least have a rubber sole with a better grip on the ground, and because the sole is also soft this helps to counter pressure. However, although the heel of general rubber shoes (old schools) is thicker than that of flats (like doll shoes), it is still flat and not the natural shape of a foot and that is its undoing as it could still cause similar problems," she explains.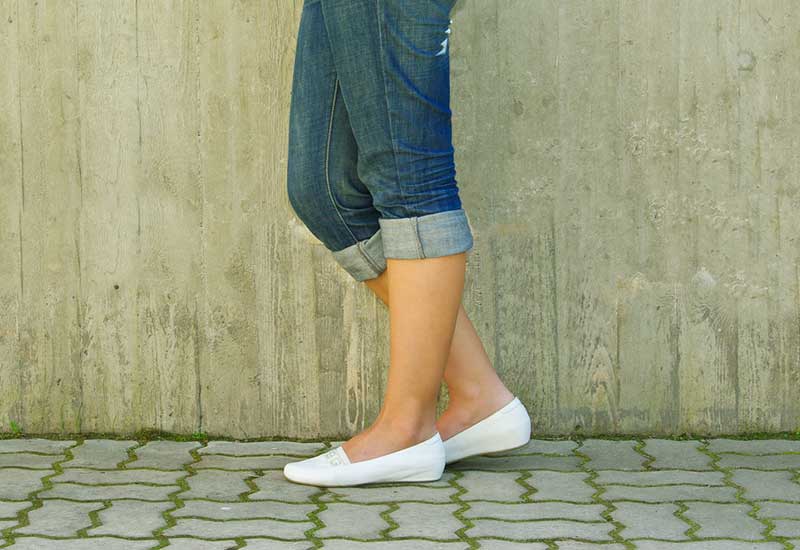 Back and knee situations
Ogego continues that high heels are not a better option either. High heels, she says, cause lower back and knee pain.
"Your spine is designed to naturally curve – the lumbar curve. The curve has cushiony discs in between the vertebrae that act as a shock absorber to protect them from stress," she explains.
According to Ogego, wearing heels causes the lower back to arch more than normal because the bodyweight is pushed forward. This then causes hyperlordotic, the excessive curvature of the back because the upper body has to lean back to maintain balance.
"The spine gets hyper curvy as it works harder to carry the pressure on the lower back, and this leads to chronic back pain," Ogego says. "Further, because high heels cause excess pressure on the knees, it eventually leads to postio arthritis, which people usually get when they are old but it can fasten the process."
In addition, Ogego says, wearing high heels can lead to a condition called spondylolisthesis where one bone in your back slides forward over the bone that is below it.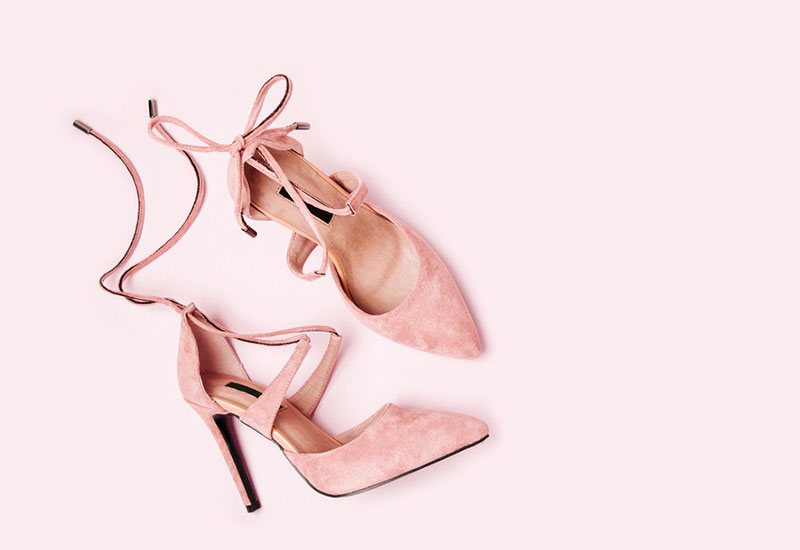 Every foot condition you can imagine
Dr Eugene Kalman Genga, a physician and rheumatologist, and lecturer at the University of Nairobi says, "High heeled shoes do not allow your foot to function properly
"In fact, long-time effects of wearing heels include joint disease in your foot bones, ingrown toenails, neuroma, hammertoe deformities, calluses and bunions."
Basically, according to Dr Genga, wearing high heels can lead to every foot issue you can imagine. Additionally, it can cause tendons to thicken and the calf muscles to shorten.
Further, Dr Genga says, high heels are notorious for their discomfort and effects on spinal health. Some studies have shown that high heels can negatively affect your long-term spine health, in addition to other parts of the body such as hips and knees.
"Research shows that high heels alter your spine's natural alignment. High heeled shoes place the heels unnaturally above the toes and throw your whole body – your hips, shoulders, back and spine totally out of alignment. The chest is pushed forward; the lower back is pushed forward.
"The body will attempt to compensate for the unbalance by flexing or bending the spine and hips, causing hyperlordosis (excessive spine curvature in the lower back). In the long run, this can cause severe lower back and leg pain," Dr Genga explains.
Additionally, he states that high heeled shoes, together with weight gain, have been implicated as a potential contributing factor for the higher lifetime risk of osteoarthritis in women.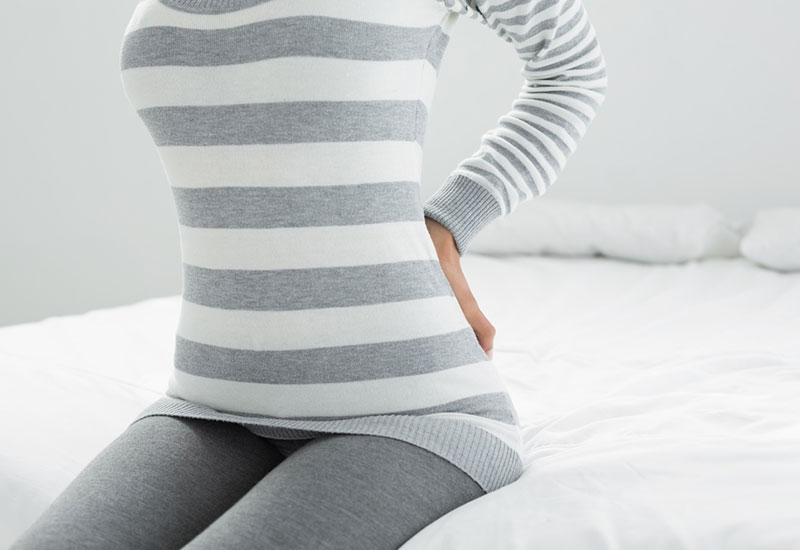 So what do we wear?
Martin Otieno Ongwen, a physiotherapist with a specialisation in orthopaedic manual therapy and movement dysfunction says that the issue of whether to wear flat shoes or high heeled shoes is not so clear cut as it is also affected by a variety of factors.
"When deciding which shoes to wear, there are a lot of things to consider about the shoe to be worn: for how long, how often, do you have a leg limp, is one leg shorter than the other, do you bear weight on one side of your foot, or do you have a flat feet?"
Ongwen gives the example of a woman who was born with flat feet.
"She will often have a slight arch or no arch at all so wearing flat shoes with little to no support will put her at even greater risk for developing soft tissue or joint injuries," he says. "In fact, one is even more susceptible to back and knee problems and plantar fasciitis."
"Then again, having a high arch makes your feet less flexible and less stable and that causes other problems. Also, a good pair of heels with healthy support can be a better option than a poorly made pair of flats," Ongwen states.
He advises that the dilemma of whether you should wear high heels or flats or the type of shoes perfect for your individual feet, it is better solved if you see a specialist.
"Go see a physiotherapist who will help determine what type of feet you have and, after that, a podiatrist can help design a shoe product for your feet type which will help protect your feet when you wear shoes," he says.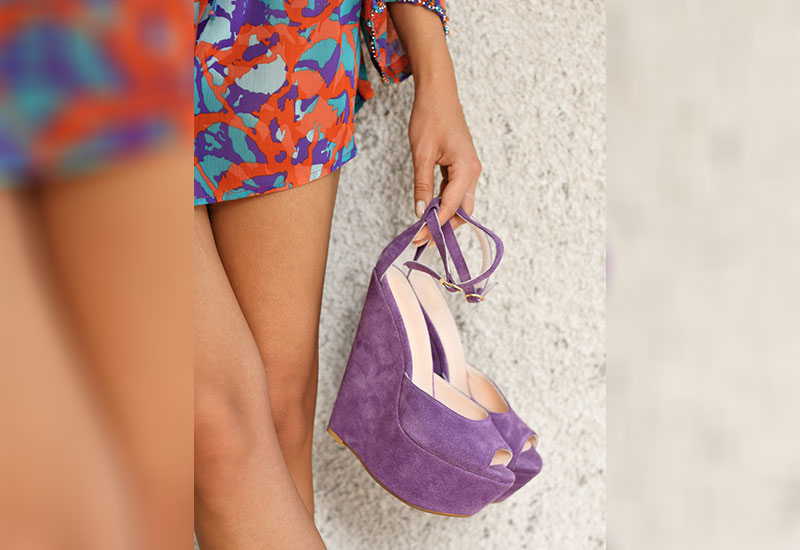 Is there such a thing as the perfect shoe?
So it's clear now that every woman has to consider her anatomy, the planned activity and the duration of wearing a shoe and its quality when choosing the "best shoe" to wear.
But every woman has that every-day shoe, the one she chooses when she's in a hurry or when there's really no reason to pull out a special pair.
According to physiotherapist Ogego, good support is a key consideration. "A wedge that is not too high eases pressure when walking and provides good support," she says.
And if you choose to go with rubber shoes, Ogego advises looking for shoes with memory foam. "Memory foam is comfortable and because it is sensitive to temperature, it is able to mould itself to the natural shape and contours of the wearer's feet.
"In this way, it provides support for the arch, eases pressure and absorbs heel shock. If you are not able to get a rubber shoe that has memory foam, get memory foam insoles."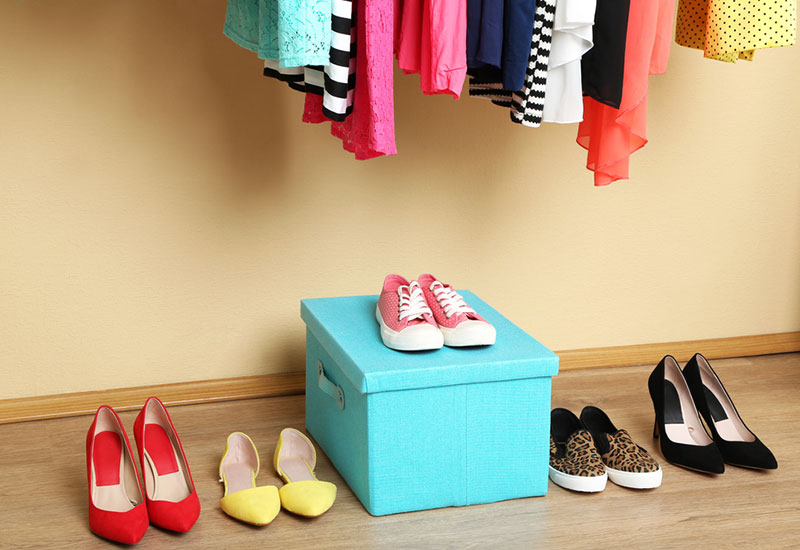 Both physician and rheumatologist Dr Genga and physiotherapist Njogu recommend wearing flat shoes with a slight heel for support.
"The perfect shoe to wear is a slightly wedged shoe which is one and a half, to two inches tall. Opting for a slight heel or wedge will encourage your arch to lift, thus encouraging the tendons in your feet to flex correctly," Njogu says.
"Some shoes are so flat that they do not provide any support. Also, you can wear insoles to help provide support. Further, avoid shoes that have sharp pointed frontal areas as this causes everything from bunions, to hammertoes, to calluses and blisters. Pick a shoe that provides enough room for your toes to breathe inside," he adds.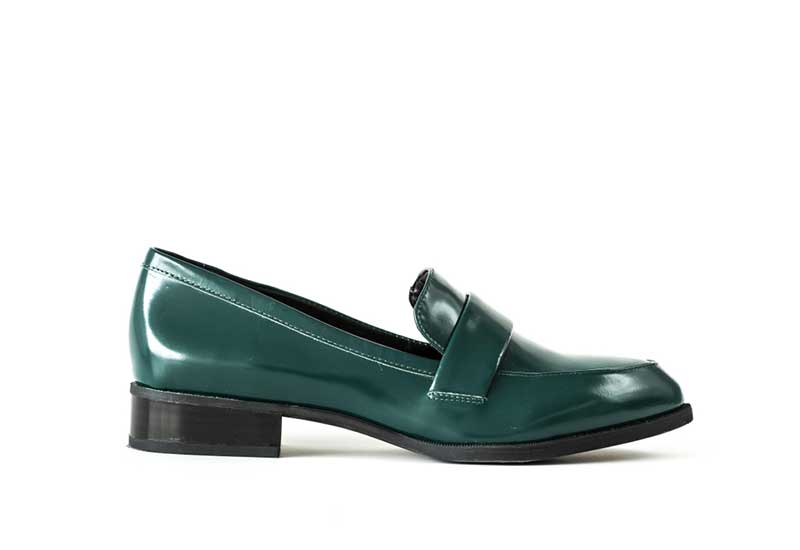 Are men's shoes any better?
Njogu says he is often asked if men's shoes provide good support.
"Men's shoes are usually made with great support. The shoes are often made with a heel that offers more protection than the heel found in women's shoes as it is more rectangular in shape, and slightly elevated," he says. "However, not all men's shoes protect the feet. Loafers, for example, may not offer proper protection."
Njogu recommends always looking at the heel of a shoe to determine if it is a good one.
Related Topics