Simon and Boke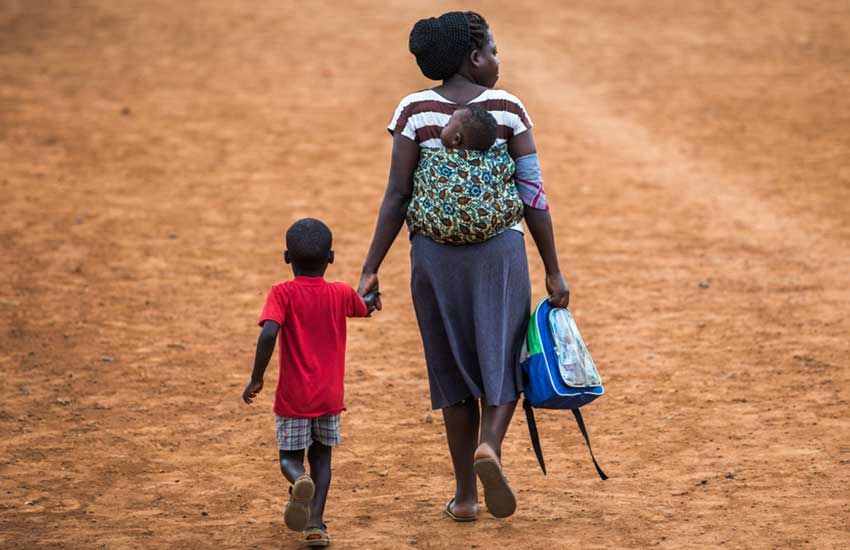 My husband died last year in a road accident. Since then, I have known no peace from his brothers who say I have no further business in that family since my only connection to them is gone. We were not officially married but have a daughter.
I have an older son from a previous relationship and this is known to everyone. His brothers claim if any property is left with me, I will give it to my first born son who is not part of their family. They have taken over some of our investments which were two matatus registered in both our names and they want to throw me out of our home. If they succeed in this, I will be left without any source of livelihood because I depend on the business to survive.
I invested a lot of money and time in managing the vehicles so I feel I should not be treated like I was just a dependent. What can I do to stop them?
Jackie
Simon says:
Jackie, those people are in the process of disinheriting you of your family assets and investments. It is important for you to seek legal advice early so that the movable and sensitive assets (the vehicles) can be secured and restored back to their rightful owner. You have a huge advantage having jointly registered the vehicles and as such these should not be subject to a succession process since you are a registered owner.
An advocate can guide you on the process of obtaining a police abstract and warrant of arrest accusing them of being in possession of stolen goods. This should lead to them returning the vehicles in your custody then they can initiate any legal processes to secure any other assets they consider to belong to their late brother and wait for the outcome.
As for the house it is not clear how it is registered but if this and other fixed assets were registered in his name, they may require a full succession process in the likely event that he died intestate i.e. without having a valid will. In this case, you will still have an advantage since the deceased had children who in the absence of a valid marriage certificate will become the first beneficiaries of your late husband's estate. However, by virtue of the fact that you were also a primary dependant of the deceased, you will be entitled to receive a share of his estate but as a secondary beneficiary.
Advocate Samuel Ngari of S.N. Thuku and Associates advices that you engage the services of an advocate to help file for an "ad-litem" order. This is a temporary legal order that secures items that are in contention of administration to allow for the filling and determination of a Succession Case. He adds that this is critical because the registered owner is liable for any damage the vehicles may cause also because they may decide to dispose them off in parts thereby making it difficult to recover the assets them even when you win the succession case.
Lastly, I encourage you to get all the necessary papers together in safe custody. These should include among others registration documents of all assets and investments, his death certificate and any other document that may add value. Do not hand these over to anyone for whatever reason.
If you have all the required documents you should pursue legal action which will lead to them being required to produce the vehicles they have taken over until the matter is determined. In such matters, it is always best to seek legal counsel and this will guarantee you better results.
Advocate Samuel Ngari can be reached at [email protected]
Simon Anyona is a relationships counsellor
Boke says:
Dear Jackie, sorry for the loss of your husband. This must be a trying time for you and your children.
Allow me to remind you one or two things. First, one must not possess a marriage certificate or have gone through customary rites to be considered legally married. The law of the land fully recognises your union.
Your brothers-in-law are just driven by greed and they hope you will remain ignorant of your rights until they have taken away everything. Heartless family members take advantage of this moment when you are emotionally drained and tired, because they do not expect you to fight. If you try to raise your voice, they would come up with accusations ranging from you not grieving 'sufficiently' to you not having loved the deceased, to you being behind their relation's death. Do not be cowed.
Fortunately, we have organisations that can help you fight this battle, for example, FIDA. Please visit their offices and you will get necessary assistance.
The other thing you need to do is to surround yourself with supportive people. They could either be a few friends or family members who genuinely care for you. Having a support system or team is important at this time, otherwise you could end up losing everything including your children and even your very self.
Hilda Boke Mahare has a background in Counselling Psychology
VIDEO OF THE DAY: