Derrick Oluoch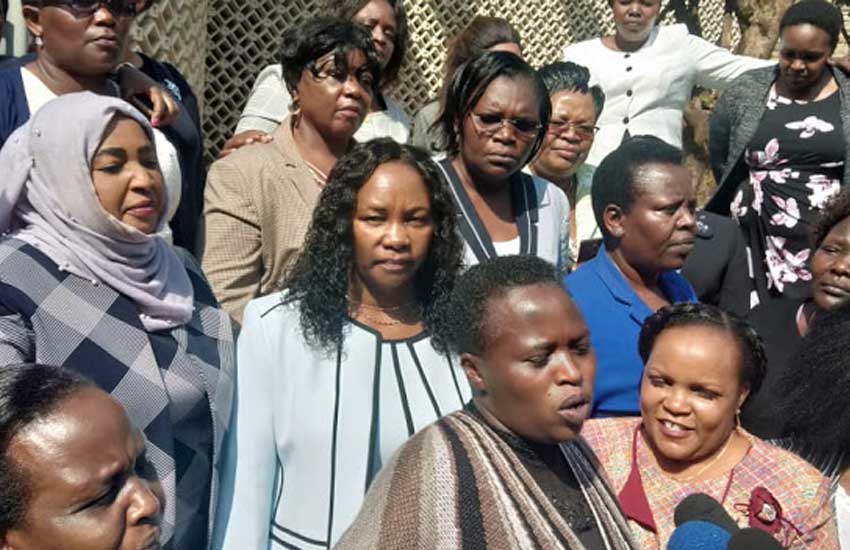 Female MPs walked out of the Budget speech sitting of Parliament in protest after their colleague, Wajir Women Rep Fatuma Gedi was assaulted by a male colleague, Wajir East MP Rashid Amin. This was in the afternoon as the house resumed sessions ahead of the budget reading.
ALSO READ: KenGen MD Rebecca Miano joins World Bank Group's Advisory Council
The legislators were demanding the arrest of Hon Rashid. They chanted slogans demanding the exit of Rashid and the Majority Leader in the National Assembly Aden Duale accusing the latter of failing to stand up for women in Parliament.
Fatuma was left with a bloodied mouth following an unprovoked physical assault at Parliament Buildings by her county counterpart as other legislators and security officers watched helplessly.
Fatuma, who sits in the Budget Committee was accused by Rashid of failing to allocate funds to his constituency during the recent visit by the budge team. The Budget and Appropriation committee had been in Wajir East for a budget public hearing.
"It was about 9.50 am I was with Gladys Wanga (Homabay woman representative) when I met the Honourable member. We just said hello and he asked me how comes we did not put anything for him in his constituency and I told him you were not there and you were the host MP and you did not mobilise your people to come and present their case," Fatuma told the press.
"He called me stupid and nonsense and then he beat me. I was shocked, I could not believe it. He came again and hit me." She added.
Following the incident, Ms Fatuma was rushed to Karen Hospital where first aid was administered before she recorded a statement at Parliament Police Station under OB 20/13/6/2019.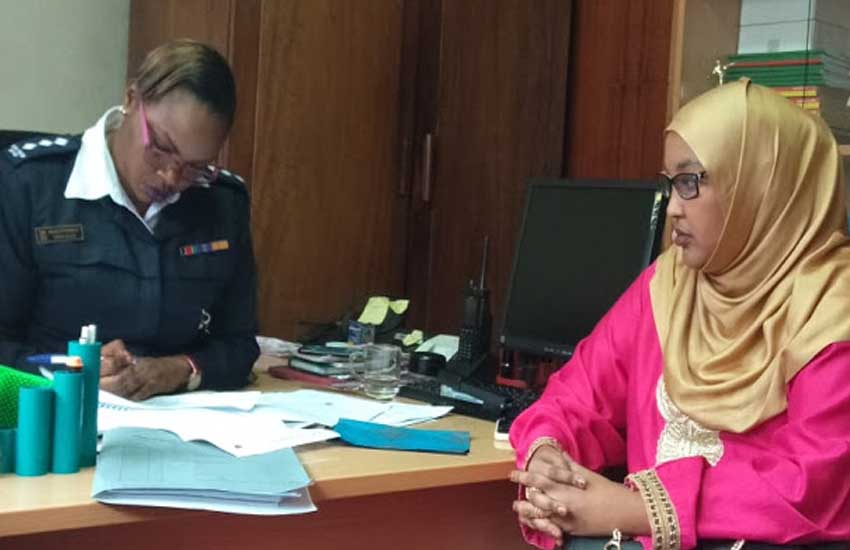 Commenting on the unfortunate incident, the Speaker of National Assembly Hon. Justin Muturi rebuked the actions of Wajir East MP maintaining that Parliament was not a sanctuary for criminals.
"That matter has been reported to me and Parliament police station and I have given instructions that criminals cannot be harboured in Parliament." Speaker Muturi said.
"It has been ruled before by previous Speakers, that Parliament cannot be a sanctuary for criminals."
Even if you disagree with a fellow member, it should remain like that, a disagreement, it cannot be an excuse to engage in criminal activities," he added.