Gardy Chacha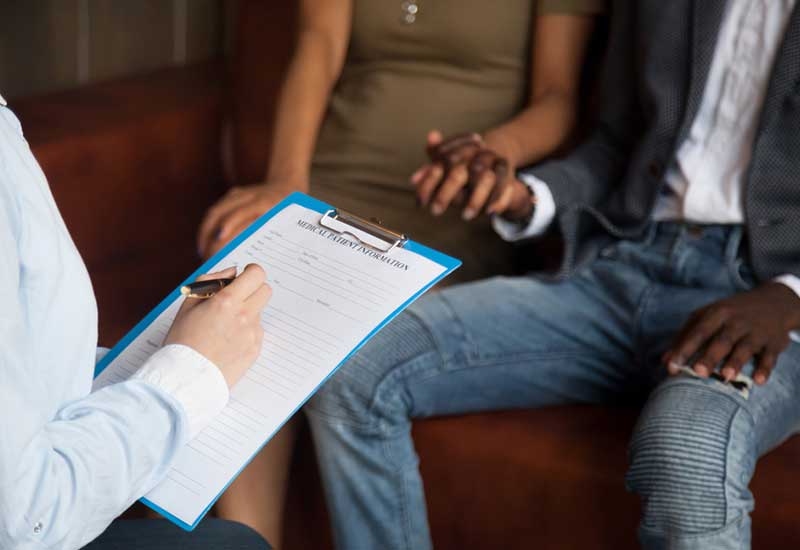 Infertility is defined as the inability to get pregnant despite having regular unprotected sex for at least a year. For some women, the problem strikes after they have already had a child. Here, women who have experienced secondary infertility share their stories and seeks the opinions of professionals
Esther Akinyi had honest concerns in 2010 when she realised she wasn't conceiving.
In 2005, she had given birth to her first child, a son. Afterwards, she took up an intrauterine device (IUD) Copper-T as a form of contraception.
"I did not want to use hormonal methods of family planning because I had heard that they could cause problems," she says.
She had the IUD removed in 2009 so she could try to get a second baby.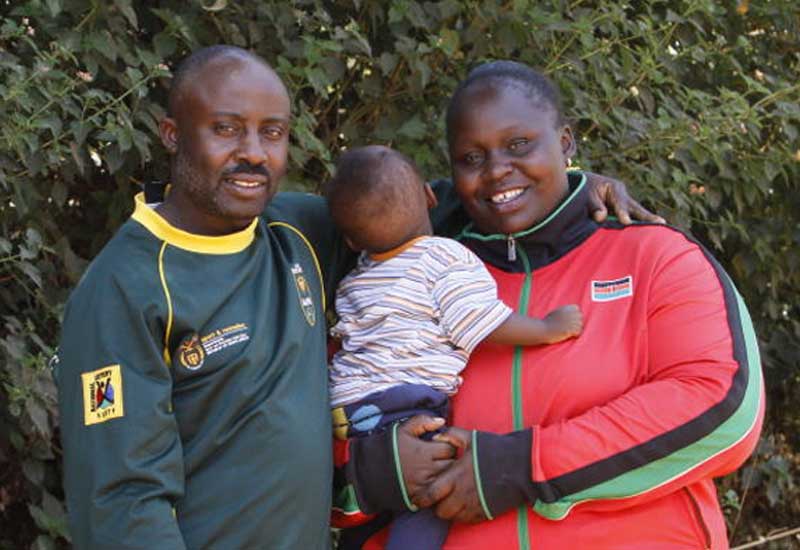 "It had been a year of waiting but nothing was happening," Esther says. It was not supposed to be this hard. After all, she had carried a pregnancy to term before, "and there was nothing difficult about it."
Towards the end of 2010, she rightfully thought it prudent to visit a gynaecologist. The first doctor she saw performed imaging tests that found an ovarian cyst.
"The doctor downplayed it. He said: 'This is not it. Women have been able to get pregnant even with ovarian cysts. There is something else.'"
Esther kept going back to the hospital but nothing much came of it. In 2011, she was exasperated. "My mother-in-law had been pushing me to have another baby," she says.
Friends were also less courteous about it especially because her first child is a special needs child. He lives with cerebral palsy and is autistic.
"What are you waiting for? Give birth to another baby who will be healthy and normal," she had been told several times.
Infertility that occurs after the birth of a child (or children) is termed as secondary infertility.
Dr Kireki Omanwa, a consultant obstetrician and gynaecologist, says secondary infertility (in women) mostly occurs because of age.
"This mostly happens to women who are older than 35 and have a history of miscarriages," he says.
Dr Omanwa, who is also a fertility specialist and lecturer at University of Nairobi's School of Medicine, adds that secondary infertility may also be brought about by infections (which cause blocked tubes) and underlying conditions like endometriosis and fibroids.
Esther's doctor had told her that the ovarian cyst wasn't the likely cause of her infertility. What then was the problem?
On one of her last hospital visits, the doctor recommended that she undergoes an HSG test that is done to determine if Fallopian tubes are blocked.
"The results came back positive. I had blocked tubes," she says.
The doctor explained to Esther that the tubes were getting blocked as a result of too much visceral fat around her abdomen.
At the time of the test, Esther was 152 kilogrammes. For a woman who is 5 feet 8 inches, she was clinically obese.
The doctor recommended that she undergoes tuboplasty – surgical opening of the Fallopian tubes. The procedure, the doctor had told Esther, may work or fail because she would still be fat even after it was done.
The procedure also cost between Sh144, 000 and Sh300, 000 according to Kenya Medical Board's Professional Fees Guidelines.
"I did not have the money," Esther says.
Seeing as there was not any other option, the doctor advised her to consider weight loss through dieting and exercise. And so she began working out regularly. That she played judo (as part of her job) made the work easier for her.
In the following two or so years, Esther lost 37 kilogrammes but she was still not getting pregnant.
In late 2016, Esther gave up the search for baby Number 2. "I was exhausted. I no longer wanted to wait because I couldn't stand one more disappointment. I resolved to live and enjoy my life and forget about babies," she says.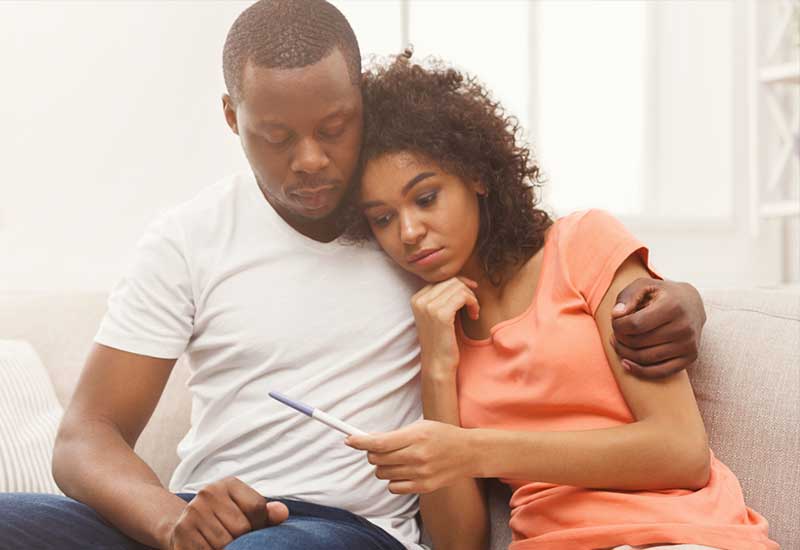 Little did she know that she was just months away from conceiving. In April 2017 Esther went to buy medicine because she was feeling unwell.
"The doctor at the pharmacy listened to the symptoms I was describing and recommended that I first do a pregnancy test," she says.
"I told him he was wasting his time because I had proof that I couldn't get pregnant. But he insisted that I do it," she adds.
She did and it came out positive.
"The joy I felt in my heart cannot be described," she says. "Not being able to have a baby had weighed me down."
Baby Gabriel was born to Esther Akinyi and Hebron Atitwa in January 2018.
Obesity, Dr Omanwa says, is one of the many lifestyle conditions that cause secondary infertility – in both men and women. Obesity, he says, is a sign that one has a lot of cholesterol.
"Cholesterol is the basic substance from which hormones are formed," Dr Omanwa says.
"Obesity therefore causes hormonal imbalances that affect a woman's fertility and may even result in symptoms like irregular periods."
While obesity may cause tube blockage (like Esther was told by her doctor) Dr Omanwa says that it is unheard of and rare.
If an obese woman is going through secondary infertility, it would help if they ditched bad lifestyle habits, Dr Omanwa says.
"When one eats healthy food and exercises regularly, they start to lose weight and their body becomes oxygenated.
"They become more active and even the frequency of their sexual activity increases, and this increases their chances of conceiving," Dr Omanwa says.
When Esther was pregnant with baby Gabriel, she added weight again to regained weight to 171 kilogrammes and she is now on a second weight loss mission. This time, she has invited more women who are going through similar weight and fertility problems to join her.