The Standard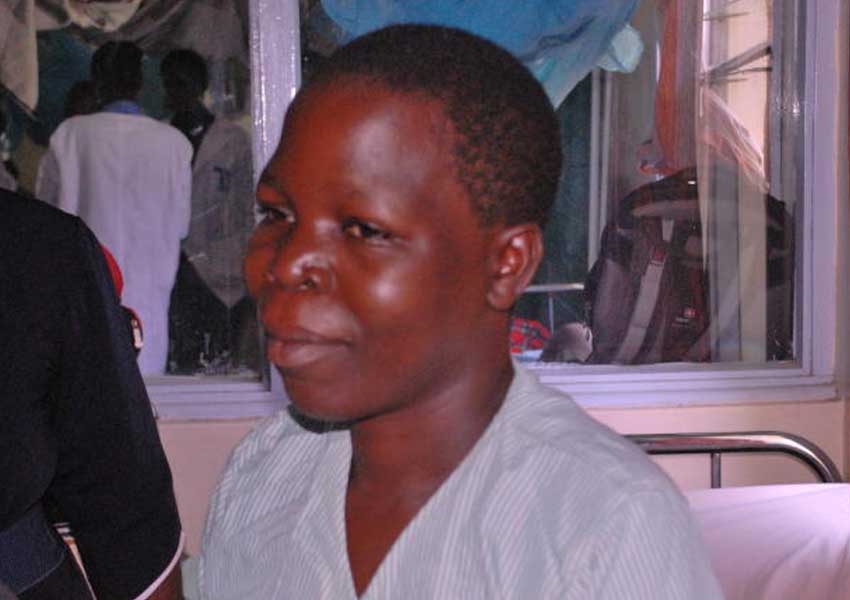 A Kakamega woman who stunned doctors by giving birth to quintuplets has died, barely eight days after losing two of her newborns.
ALSO READ: Meghan Markle says she's 'too famous' to do normal things with son Archie
Everlyne Namukhula, 28, died yesterday midday after developing a sudden illness at the Moi Teaching and Referral Hospital in Eldoret.
Doctors at the referral facility reported that she died of a sudden complication that arose on Saturday night.
Namukhula, who lived in Sisokhe village, Kakamega County, gave birth to three girls and two boys through a Caesarean delivery at the Kakamega County Referral Hospital on March 12.
The birth of the five children was reportedly the highest number by one mother at the facility.
At Chimo village in Navakholo sub-county, where she hailed from, villagers thronged her home to condole with the family.
Her husband, Gilbert Namindi, 38, is dumb.
Namukhula gave birth to twin boys in her first pregnancy. They are now aged five. She also had twin girls aged three years. The quintuplets were her third pregnancy.
ALSO READ: #Easyrecipe: Sweet potatoes, wet fried beef and beans
Namukhula's brother Moses Nyongesa Mapesa said they got news of her death at 2pm yesterday, from Namukhula's mother, who had been taking care of her at the hospital.
"She woke up looking well in the morning and after taking porridge, she started complaining of chest pains. She was taken to the lab for tests, but died before the tests could be done," said Nyongesa.
Blood clot
Authorities at the hospital yesterday confirmed that Namukhula complained of chest pains in the night before her condition deteriorated, leading to her death.
Hospital Chief Executive Officer Wilson Aruasa said doctors at the facility reviewed Namukhula's condition after complaining of the pains, and put her on antibiotics while suspecting she had a blood clot.
Dr Aruasa said a computed tomography (CT scan) was carried out on the patient yesterday morning and medics discovered that her heart was enlarged, and there was a fluid around it.
"The tests also indicated that there was a fluid around her lungs, which may have caused difficulty in breathing," Aruasa told The Standard.
ALSO READ: Childcare tips on returning to work after maternity leave
According to Dr Aruasa, Namukhula, who had been at the hospital for two weeks, was being wheeled into the Intensive Care Unit when she died.
He said although the CT scan ruled out a blood clot, a postmortem examination would reveal the exact cause of her sudden death.
"She has been in good health since she arrived. The CT scan suggested she did not suffer a blood clot, as our doctors had suspected, but women who give birth to many children and those who undergo caesarian deliveries are at risk of blood clots," said Aruasa.
He said doctors at the facility did their best to save Namukhula but her condition worsened.
Exact cause
Aruasa could not explain the exact cause of death of the two baby boys who were put in an incubator. He only said the babies were very sick when they were brought into the hospital.
"The three girls are in good health and doing very well. Our doctors have taken good care of them," said Aruasa.
Namukhula's family has appealed to well-wishers to help the family get her body home for burial.
"We don't know how the body will reach home. Her husband is unemployed. He needs help to raise his seven children," said Nyongesa.