Christine Odeph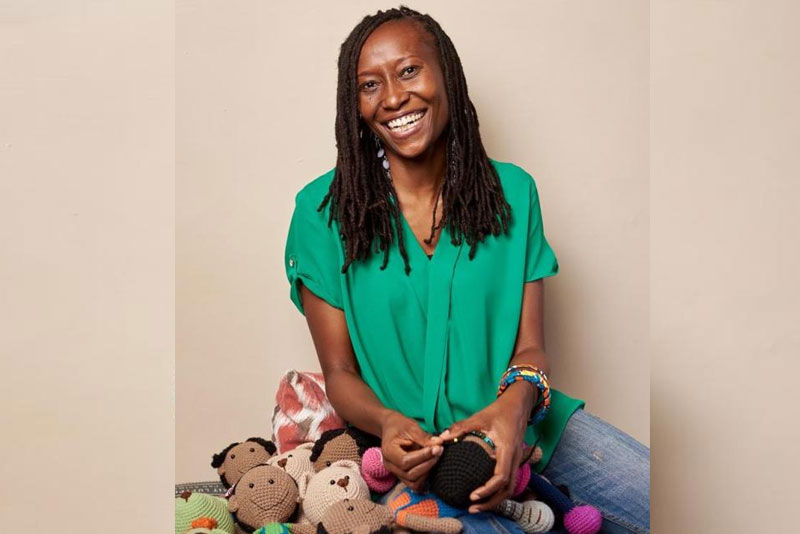 Wangari Kamau is in her early 40s and is the founder of Umba Creations through which she makes and sells crochet dolls with the aim of imparting positive messaging and values to children. She speaks about the business
My background:
I am an interdisciplinary designer and creative at heart. After high school, I started my creative journey at Evelyn School of Design in Nairobi then proceeded to Reading School of Arts and Design in the United Kingdom to further pursue my interest in design. Before embarking on my entrepreneurship journey, I spent close to 15 years working in the marketing and creative departments of various multinationals.
I spent of eight years of these at Oracle, with my last role involving managing marketing activities for East and West Africa. At Oracle, I learnt to be extremely organised and disciplined as we worked under minimal supervision. It was a matter of being responsible and getting the work done. One of my bosses once told me it didn't matter whether I was sitting at the beach or in a café -- just deliver. I thrived under this kind of environment, having flexi time and not being tied down to a desk from 8 to 5. This is something that has framed the way we work at Umba Creations.
The women I work with know what their deliverables are and are free to plan their time hence create a healthy balance between their family time and the expectations at Umba Creations.
The idea:
The business idea was as a result of two things; a family relocation to South Africa and 'Teddy' our son's teddy bear. In 2012, my family and I relocated to South Africa due to my husband's job. After about 6 months, I resigned from Oracle and went on journey to unearth my creative juices. I've always been a creative and I knew that I wanted to use my hands to make something. For a long time, I felt like I was 'trapped' -- not fully living my authentic self. I just needed to find out what. And so I went trying and discovering all sorts of crafts and crochet is where I found me.
READ MORE
Three months after our son was born, I realised he did not have a teddy bear or a comfort toy. I took one of the teddy bears that our older daughter had received as a gift during her first birthday and placed it in his cot. Through me, Teddy would sing and speak to my son and have all manner of conversations. Eleven years on, Teddy is a huge part of our family; grandparents, uncles, aunts, cousins and friends included. He provides comfort to our son in a way that we don't understand and he has refused to let him go. He has been stitched, re-stitched and is practically hanging on for dear life but the love relationship between the two is still strong.
With my crochet skills I knew that this is exactly what I wanted to do. To create other 'Teddies' for children, but 'Teddies' that would mean more than just a Teddy. 'Teddies' that would speak life into the lives of other children; that's how Rafiki Toys by Umba Creations was born.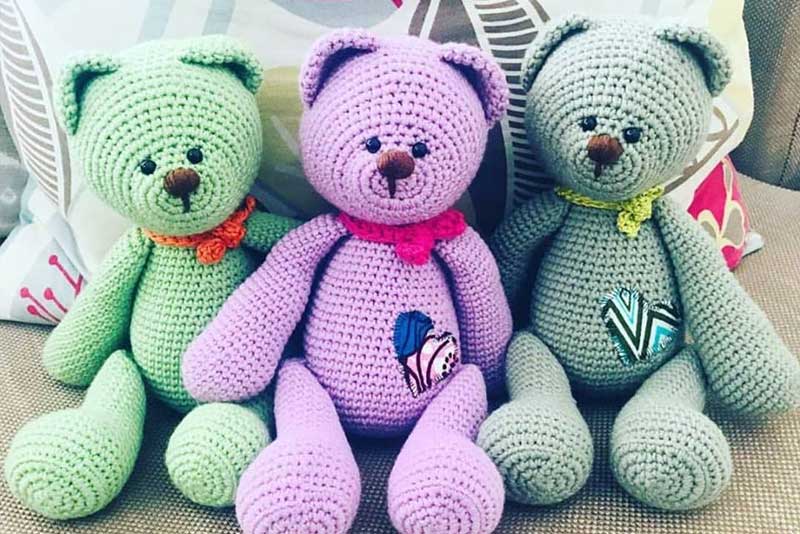 What happened next:
I really didn't do any research before starting. I went with my gut. I knew I wanted handmade because, for me it means that one really pours themselves into whatever it is they are making. I took time to learn how crochet soft toys are made and started telling my friends about what I was doing. Before long, I had close friends say they wanted to buy the toys for their kids or as gifts for new babies or to take to baby showers. This spurred me to keep going.
I started making the dolls from a corner in my living room in South Africa. I would share them on social media and, with time, I got my friends placing orders, and so I would send these down with whoever was travelling to Kenya from South Africa. At the end of 2015, I decided to be bold and stepped out to participate at various craft markets leading up to the Christmas season. The response was extremely encouraging. Previously, I had sold to my friends; I wanted to get to a point where I was selling to people I didn't know. My client base was basically established through social media, being at craft fairs and word of mouth.
In December 2016, we relocated back to Kenya and I had to start again. To be honest, I was extremely upset at the transition because things in South Africa had just started taking off. The relocation meant starting all over again. In a way, it was a blessing in disguise because it forced me to go back to the drawing board to spend time getting clarity on the why behind what I was doing.
Our why is extremely clear. We are intentional about imparting positive messaging and building into the lives of children using our dolls. Each doll comes with a set of blessing cards which parents or guardians can use to speak blessings over their children each day of the week and also create an opportunity for them to start conversations around seven core areas of life represented on the cards; Spiritual, Financial, Physical, Intellectual, Family, Social, Career
Mid of last year saw the relaunch of Umba Creations. We have been growing organically, mainly through social media.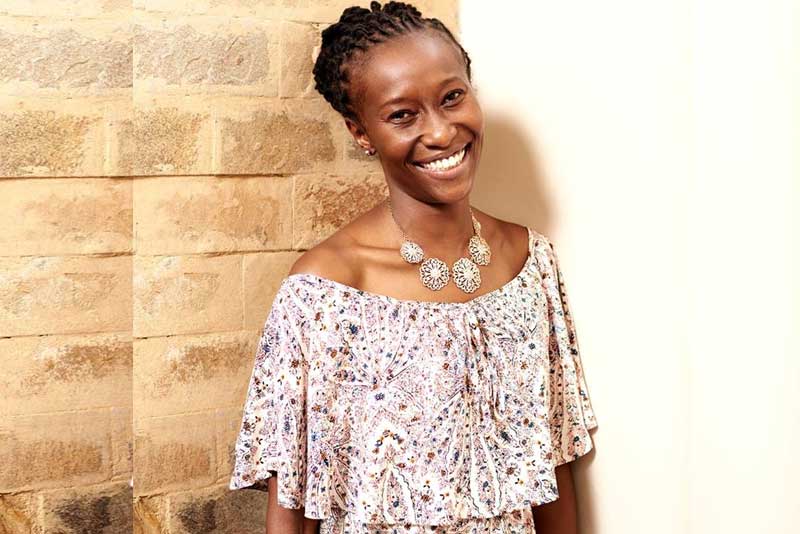 Running a startup:
We are currently working with three ladies who make the dolls and recently partnered with former street boys to make our packaging. Our main focus is building up on the stock that we have every week. I have trained the women that I work with -- they work from home and they come through twice a week to my little production studio.
My production studio is in our home. I had a spare room which I converted for this purpose. It's about starting where you are with what you have. We recently opened an online store on eBay and Etsy and are currently working on creating awareness on this for international orders. Our main challenge is that we produce faster than we are selling, meaning that there are some weeks where I have to ask the ladies to take a production break.
Another challenge is getting quality knitting yarn. The local yarn is not in line with the standards we want to maintain for our products so we have to source it from outside the country. Being a startup, we are not able to source in bulk due to supplier minimum quantity orders, meaning that we incur slightly more costs.
International shipping has also been a challenge as costs are quite high. We, however, recently started shipping with DHL as they offer packages for SMEs. This has gone a long way in enabling us to reach our international customer. However, the courier costs still remain quite steep for most customers.
We have supplied our dolls to one of the local boutique hotels on several occasions. In November last year, we participated in the Afri Love Fest, an event held to celebrate creativity and the response to our products was overwhelming considering that this was our first creative event in Kenya.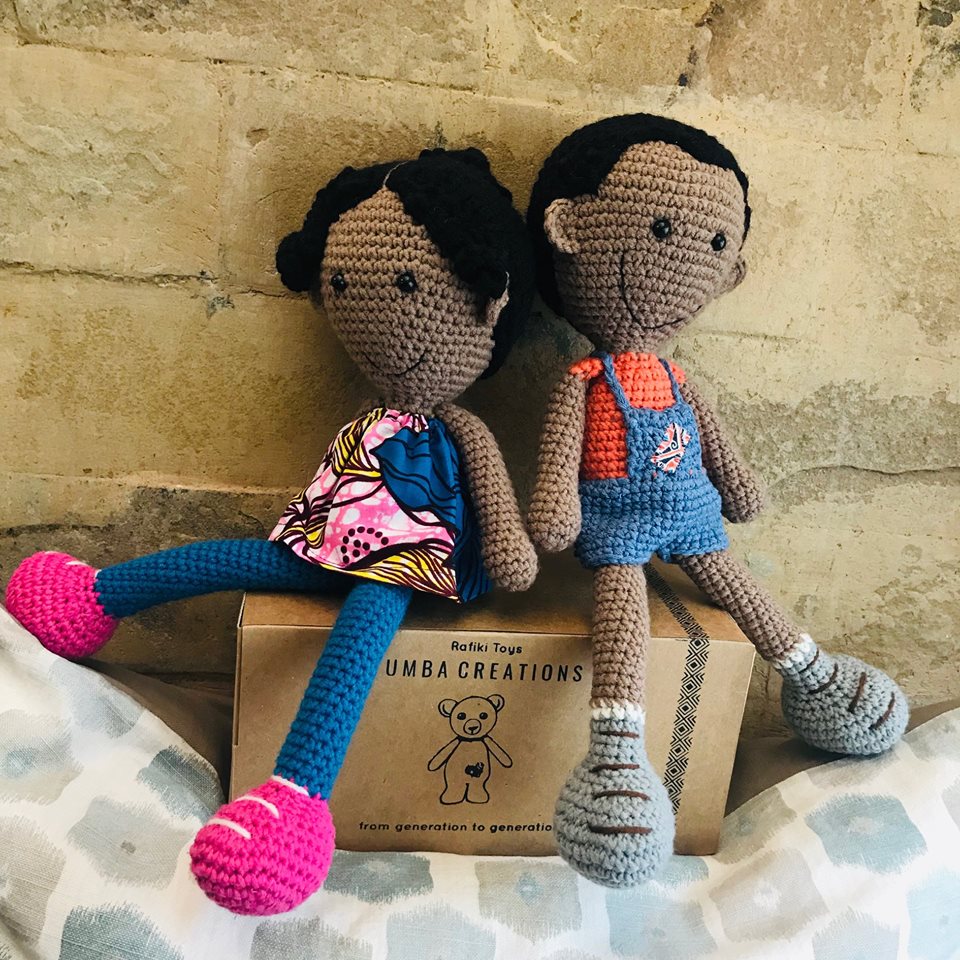 Where I am now:
I am making strides in the direction I want to go and have more clarity on what it is I want to achieve. This clarity enables me to decline opportunities that are not in line with my why, ensuring I stick to my lane. I have also put systems in place and I have been intentional on setting monthly goals.
My tip:
Attend entrepreneurship classes. I attended the Centonomy Entrepreneur Class last year between May and August. The class gave me clarity and enabled me to get a clear picture of my why.
It caused me to dig deep within and identify what was working and not working and I started making strides in the direction of my why. By the time I was graduating from the 14-week programme, we were launching our new products.
More about Wangari's business:
Launched: April 2018
IG and Facebook: @umbacreations
Etsy: www.etsy.com/shop/UmbaCreationsKenya
eBay: www.ebay.com/str/u