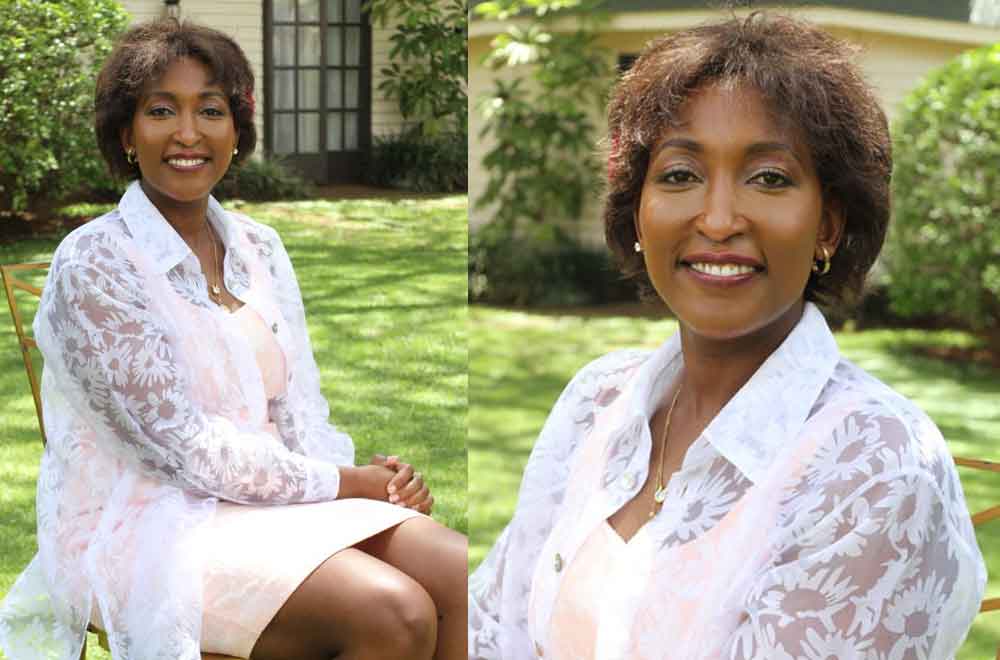 Lisa Nichols was only in her 20s and had already been fired from five different jobs. Then she unexpectedly fell pregnant. When she was eight months along, her son's father was incarcerated. Lisa found herself in a downward spiral and she could barely afford diapers for her baby. She looked in the mirror and noticed the only asset that she owned was her voice.
It was while staring at the mirror that she imagined how she would motivate others into greatness and her path to being a motivational speaker began. These unfortunate experiences led Lisa to a path of self-awareness, which Business, Executive and Life Coach Mary Waceke Muia says, can only come from within for every individual.
"We attract what we deserve out of self-conceptualisation and self-awareness. It influences our choices and preferential bias for the outcomes in our lives," says Waceke, also known as Waceke The Coach.
She adds that we are born when we are complete to experience life and with innate wisdom to guide us. As much as you would like to chide yourself that there are outside influences, every aspect of your life - facts, reasoning, intuition, experience, emotion - comes from within you.
According to Waceke, self-efficacy is the power to influence your life and to create experiences. It is the belief that even though you don't know the answer, you know how to find it. Different situations don't have the same answer, but self-efficacy assists you in dealing with them. However, it's a conscious and a deliberate choice.
1. Shed the labels
Just like the rest of us, Lisa Nichols has various identities. We might not be proud of some of them but we should select the important ones and nurture them.
The inspirational speaker often speaks about how she was kicked out of college, was considered academically challenged, a single mom, and she is a functional dyslexic. However, she cultivates the following identities; co-author and author of 7 bestsellers, CEO of a multi-million dollar company and the owner of an international brand that touches over 30 million people annually. She urges people not to wear labels given by other people.
Waceke explains that we don't possess any identities when we are born. People come to this world with a complete spirit, but an incomplete body. The body gives us a sense of experiencing the world and the soul gives them the sense of self, emotions and the willpower. That is where we acquire and store identities. The spirit gives us a sense of the universe, immortality, of a higher presence and God.
She explains that the brain is associated with the physical and cognitive. The mind associates with applications of what people experience and they collect identities as they experience the various stages in life and store them in the brain. Each identity has a space in your life.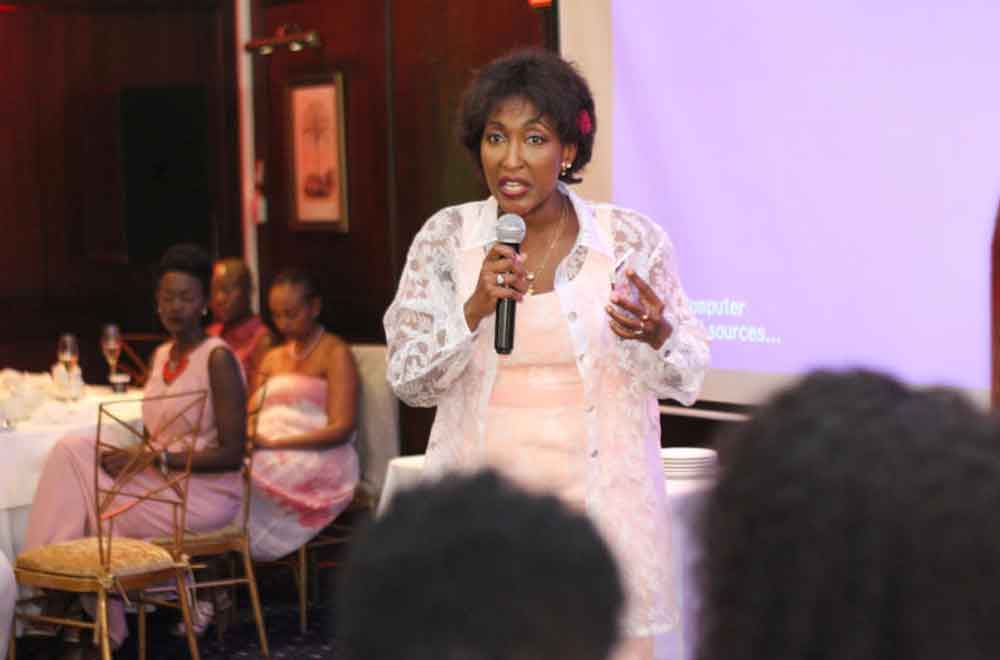 "Every space that you are in, you're thinking about a situation and applying your sense of self. We apply it to situations to evoke emotions. When you consistently apply your sense of self to a given circumstance like an abusive relationship, that's when you feel that you are depressed about it and you are not yourself," says Waceke.
Any identity that doesn't add meaning and value to your life is excess baggage, she says, encouraging people to ask themselves how many identities they have and the value of maintaining them in 2019.
"There are other identities which dwell in your mind and you aspire to be that. You should question if they should be manifested. If you have one that doesn't allow you to express yourself as an authentic human being and it's sucking your energy and finances then you shouldn't maintain it," says Waceke.
2. Balance your 'three parts'
Kenyan Diplomat Yvonne Khamati was previously married to an abusive man. "He was a violent man and I thank Ida Odinga and Education CS Amina Mohamed who got me out of that relationship," she confessed during an interview. The union was annulled in court and she walked out with their daughter. The diplomat is now engaged to another man.
"Even as an adult, when you experience something in the individual self, you tend to consult your friends to rationalise or challenge it," says Waceke.
In this scenario, the diplomat's collective self was Mrs Odinga and CS Amina.
"You need to balance all facets of yourself. Don't cut off any of them when you enter any relationship. Choose friends who have perfect vibes, people who challenge and validate you and not people who uphold terrible habits," says Waceke.
She explains that we have three parts of our being:
Individual self: This is developed through our moms or dads or someone who raised us between the ages of 0-8 years and is extremely close to us.
Collective self: People who you resemble. For example, girls like you or boys like you. During your formative years, you form perceptions about this cluster through observing how society treats people who belong here with you.
Extended self: Is how you rationalise and challenge what you gathered from individual and collective to form ideas in the subconscious.
3. Rediscover your voice
When you're born, your first socialisation is your parents. Naturally, parents influence majority of their children's choices. The formative years of your life are between the ages of 0-8. A child learns a great deal from observing their parents during this stage. They imitate everything their parents do without questioning whether it's credible.
"During this stage, we use the theta part of the brain that absorbs without reasoning or challenging. Fundamentally, it forms the foundation of your subconscious mind. This part of the brain is not highly developed during your formative years. What are highly developed at this time are the five senses. However, the reasoning, assessing, deliberating, analysing stays untouched at this stage," reveals Waceke.
She adds that human beings absorb and observe who they are based on how they are treated in different places but after eight years the brain becomes highly stimulated.
Lisa Nichols, for example, was only 12 when her dad took her out on her "first date" and he treated her well. At the end of it, he told her, "That's how you get to be treated but, you can choose how to be treated."
However, she failed to heed her father's advice and fell in love with the wrong man, "I lowered my integrity bar and I fell in love with him. When he showed me the first sign of abuse, I decided to stay…and I let his words make up for his behaviour," she often narrates. However, she was able to walk out and become successful.
Iyanla Vanzant, a life coach and a relationship expert, shares the same views. "We create experiences from our subconscious mind. At 15, a young woman is growing into her sense of identity. She is developing her voice…learning what is and is not expected of her…the teenage years are the time when young women lose themselves and their voice to boys, mean girls, unconscious sexual activity, drugs…"
Waceke chips in: "During our youth, we have the part of the brain that takes risks and develops quickly. We also start to challenge what we saw and observed when we were younger. Parents should create an atmosphere where children can challenge with respect."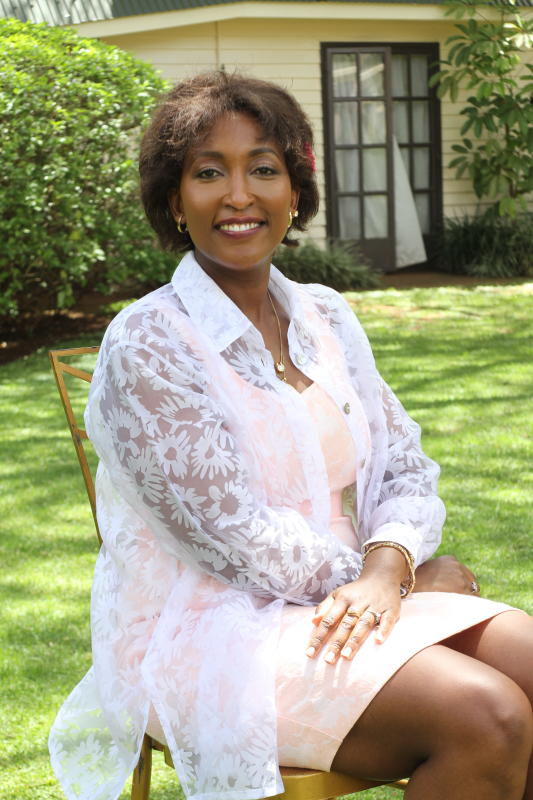 4. Live deliberately - don't just let life happen
Most women outsource their self-efficacy to romantic relationships. A majority of the ridiculous acts sensible women execute are as a result of romantic relationships.
Children born in abusive relationships gravitate towards it. The main reason being, they absorbed and registered it in their subconscious and normalised it due to the fact that they couldn't escape. Therefore, unless they consciously challenge the abuse, the pattern will continue in their future relationships even when they are adults.
"Self-conceptualisation or self-worth is being what you decide to become regardless of what was formed in the subconscious during the formative years," Waceke says.
"However, 95 per cent of it is formed during the formative years. It's basically a blueprint. This is what you bring into a relationship, this is who you are. If you're not conscious of self-conceptualization you easily morph into the other person or what the person believes you are," she emphasises.
"All women marry their fathers. Meaning a girl will grow into a woman who marries who her father was or who she wanted him to be or she will seek the exact opposite of what he was...a woman will attract and be attracted to the man who replicates the experiences she had with her father," says Iyanla.
Iyanla, Waceke and Lisa agree that people don't just fall or stumble into love and but they design and create the experience. They advise women to step into it consciously and choose partners who respect their beliefs and don't violate them. They agree that when a woman knows who she is, she will start choosing her relationships wisely and chances of being abused will be negligible.
"I went into the relationships that I went into. There were only three of them. I married the same man twice. If you don't get it the first time, you do that thing again," reveals Iyanla. She confesses that she only married the first man to seek her father's approval.
"You can be addicted to relationships and regardless of the abusive nature, that they present, you will still hang on. You need a detox by detaching yourself from them, especially if they are the wrong kinds of relationships," advises Waceke.
5. Take yourself seriously
"Humans form images of how they view themselves," says Waceke the coach. "Ask yourself if you are an animal how you would see yourself in different spaces. These are church, career, before your spouse, or before your children. If you have experienced any awful relationships, look at the way you view yourself when you are in that space and strive to change the image to what you desire," urges Waceke.
The life coach adds that self-awareness equates the value that you place on yourself. There are two values; the value of being a human and the value you create. The world has socialised us in placing value in what we are. Regardless of this, it's not all about the assets we have, the wealth we acquire, or our social class, but fundamentally who you are that matters in the end.
"The brain receives over 30 million stimuli in a day. How many of those thoughts are about your self worth and not what you are? A majority of people think about what they are. That's why we keep on piling money and acquiring possessions and we end up being depressed," reveals Waceke.
"…It was my job to fall in love with me first. You are the first example of how people should love you," says Lisa.
To all those who think that they don't get the respect they desire, Waceke advises you to take yourself seriously first. "You attract the respect you give yourself. If you think people don't respect you at any level of life, it's because you don't give yourself respect. We list several resolutions when the year begins, but we don't keep them. The person who makes body goals resolutions doesn't fulfill them and yet their weight might be life-threatening," she adds.
"If you expect people to take you seriously, fulfill the resolutions since it's your word to yourself. Don't craft so many countless declarations and yet you can't keep them. The ability to keep your word starts with taking yourself seriously," says Waceke.
6. Express your authentic self
Ellen Johnson Sirleaf was the first female to be elected as a head of state in Africa. However, the 24th president of Liberia has had her share of trouble in life. Ellen is a domestic violence survivor. The Harvard graduate was in her 20s when she mastered the courage to walk out of the union which bore four sons. Years later, became the president of Liberia. Would she have managed if she stayed in the abusive marriage?
Self-confidence is showing up to the world and expressing your authentic self. It takes courage and boundaries to express the authentic self.
"Ask yourself what you're bringing or taking in from any space you're in. Define your value and respect the value of the other person. Don't violate the rights of other people and demand yours later. Expect what you give out," advised the life coach.
The courage to continuously self-confront and self-discover brings you to an excellent space is self-confidence. Remember, you have the power to change your unbecoming habits and how people treat you.