Down but not out: Serena Williams warms hearts with inspiration message to mothers after losing match
Young Women By
Wanja Mbuthia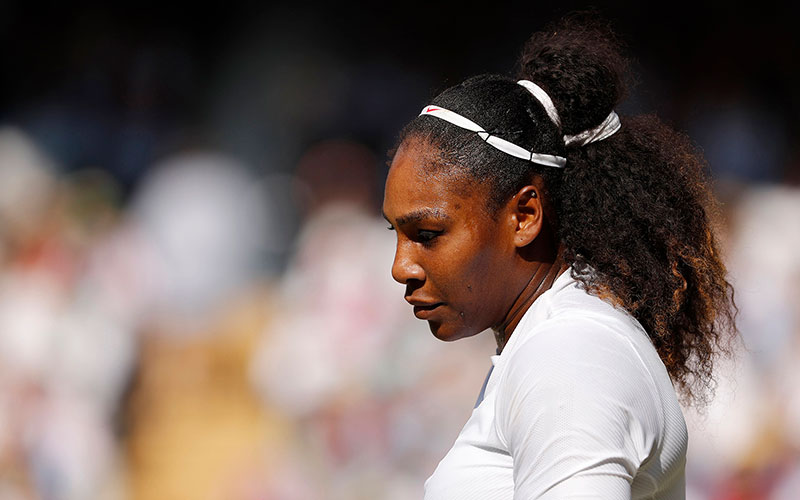 ALSO READ: Serena Williams and daughter Olympia Ohanian give us mummy-daughter goals
World Tennis superstar, Serena Williams lost a match in Wimbledon on Saturday. While she admitted it was disappointing to lose to Germany's Angelique Kerber, Serena said she was glad for the far she had come. "It's obviously disappointing but I can't be disappointed, you know, I have so much to look forward to," the mother of one said.
This was Serena's fourth match after giving birth to adorable Alexis Olympia, 10 months ago. Williams was one victory away from tying Margaret Court's record of 24 Grand Slams. Despite the loss, Serena had an inspiring message to mothers everywhere.
During an interview after the match, she said "It was such an amazing tournament for me, I was really happy to get this far! For all the moms out there, I was playing for you today. And I tried. I look forward to continuing to be back out here and doing what I do best. Honestly, I feel like if I can do it, they can do it. I'm just that person, that vessel that's saying, you can be whatever you want to be. If you want to go back to work—and to me, after becoming a mom, I feel like there's no pressure to do that because having a child is a completely full-time job. But to those that do want to go back, you can do it, you can really do it."
Serena has in the past opened up about her post-partum struggles. She also admitted that her priorities have since changed and her baby comes first.
We are still so proud of Serena and we wish her best of luck in future tournaments.