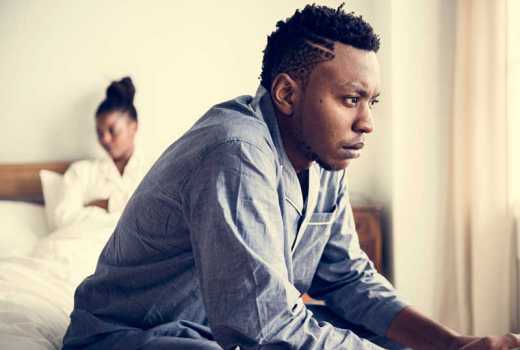 Maggie, can I ask you something? How can I satisfy my partner more? How can I last longer in bed? How can I have multiple orgasms? How can I have a single orgasm? How can I have more sex? Am I allowed to have a threesome?
You would not believe how often I hear these questions in all their variations on a weekly basis. While I welcome these questions, and I am often happy to answer them, I would like to answer them through one lens today; intention. More specifically, the intention that you set towards your sex life, your relationship and your entire life is ultimately what determines the kind of sex you can have.
If you spend a lot of time thinking about what is missing from your sex life, you would be well served to spend an equal amount of time thinking about what you can contribute towards having the sex life that you desire and deserve. I often tell clients that it would make no sense to want a harvest of maize yet spend time sowing beans. If you want maize – in this case, a sex life, partnership or even general life that you can recognise as good and worthy of you – then you absolutely must put in the time to sow maize seeds.
Even if you only throw one seed of 'maize' e.g. initiating sex, giving your doctor that long-overdue visit for that secret problem or even having a conversation with your partner about the literal state of your union, you are far more likely to get your desired outcome than if you get stuck worrying, wondering, blaming and/or inaction.
To put it another way, you get to choose the kind of sex that you want to have. You get to decide what to do about whatever may be standing in the way of the kind of sex that you want to have. By this I mean, that you get to decide what kind of sex you want to have, despite having a chronic illness, an infection, pain, trauma or so many of the other things that you feel have been getting in the way of your sexual satisfaction.
Yes, your circumstances may be difficult, and may even feel impossible, but they don't control the privilege that you have in deciding; in choosing what kind of help to get, from who and how to apply all the intervention that you receive. That part is wholly up to you. From where I sit, that is both the good news and the bad news.
If you are wondering why today's column is different from our usual columns, it is because of this: our 'Sexual Healing' column just celebrated one full year in publication! On the one hand, it is cause for celebration. On the other hand, it is a catalyst for evaluation and re-evaluation. As we continue to grow and find healing together, I urge you to remember that the ultimate responsibility for your sex life lies with you, and that is not your burden but your privilege, so use it!
Set an intention for the kind of sex, relationship and even life that you want to have and then do your part to bring it to life. Take ownership of your experience by making your sex decisions and then standing by them, and adjusting as you go along. Remember also that contrary to popular belief, good sex doesn't just happen. Well, sometimes it does but often we find that life happens and somehow sex falls by the wayside.
Let this column spur you to claim it back! Prioritise it, make it your business to keep it at the forefront of your mind. This isn't about perfection but simply aiming for more of what you want, more often. That means that sometimes it will be great, and even amazing while other times it will feel boring or be absent all together.
Get into the habit of having short term as well as long term sex goals to allow you to view your sex life within a greater context. Speaking of which, remember also that sex exists within a context and that context is often what determines what kind of sex life you are going to have, so tend to it; this is your garden from which all good sex shall grow.
Maggie Gitu holds an MA in Marriage & Family Therapy. She practices as a Marriage, Family & Sex Therapist. Reach her at [email protected] or via her Facebook page: Maggie Gitu