Heartbreaking tale of Mombasa woman who was abused and sexually assualted by husband for wearing make-up
Readers Lounge By
Wanja Mbuthia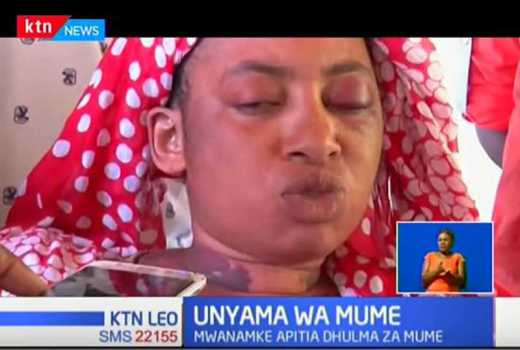 Cases of domestic violence are still rampant in this day and time. Each day we have a case of domestic violence but unfortunately, not even half of them are reported. The victims continue to suffer in silence as perpetrators walk free.
The latest heart-breaking case was reported yesterday on KTN news. As women were celebrating International Women's Day globally, a woman from Mombasa was nursing injuries at the Coast General Hospital after she was assaulted by her husband. Medical reports revealed that objects had been inserted in her private parts.
The mother of two also admitted that her husband had beaten her with a gas cylinder to a point that she had lost consciousness. According to a Standard reporter, the woman is worried about what could happen to her kids since she left them in the same house where she was assaulted.
The perpetrator, her husband is still at large.
Watch video: