Stephen Teng'o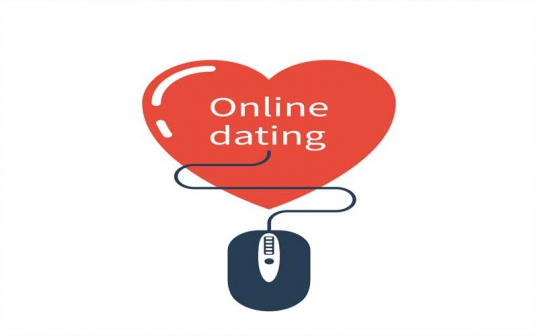 ALSO READ: Relationship expert shares eight signs your partner could be cheating on you
Perhaps only five years ago, a typical courtship (or at least what we see in movies) between a man and a woman would have read something like this:
Guy spots girl, she's the most beautiful girl he has ever set his eyes on. He makes his move, gathers up his courage to chat her up and finally ask her for her phone number, which she scribbles on a piece of paper.
Later, he calls her up, reminds her who he is and asks her out on a date, perhaps to a coffee shop or an ice cream parlour. Here, they get to know each other and find out each other's interests. If they click, they go on to a second date and magic happens and, years later, they are narrating the story to their children.
Their grandchildren, however, do not relate. As it is in 2017, the script is already being turned upside down. Enter dating and hookup apps. Technology that is has ushered in an era of algorithmic coupling and changed the art of seduction among the younger generation that is now attaining the dating age.
The ideal situation would be that only the tools of the narrative would have changed. Boy still meets girl, only on cyberspace. He still chats her up only via text or video call and he still gets her phone number or permission to private message (PM) her and asks her out on a date - or gets her consent to PM her privately at a specific time.
But the truth is that more young men could be using dating and hookup apps as a crutch to avoid getting out there in the real world and win over potential mates. What is their current state of seduction?
"Seduction has gone digital as dating apps become ubiquitous. There are a lot of young guys who cannot talk to women face to face. They rely on online messaging to make an impression," says Clemence Waza, 28, a sales and marketing agent in Nairobi.
ALSO READ: Dump your partner if they won't have sex with you on your period, says expert
They belong to a generation that has grown up digital, with cell phones in their hands since their childhood, so for them it's natural to date online and create connections through their devices.
But are the women from this era taking the bait?
Aika Mwachia, 23, a style blogger, says dating and hookup apps have distorted the art of seduction because they have trained men to gauge potential lovers in a macro second by "swiping" and expecting instant connection.
To her, seduction boils down to little things such as buying her a bouquet of flowers, opening doors and pulling out chairs for her while out on a date, not tapping on a small screen and expecting a magical connection.
By instinctively reacting to photographs rather than taking the trouble to talk to the women and get to know them, the younger men are choosing dates based on sexual attraction and airbrushed beauty.
Mwachia, who is in a serious relationship, says before she started dating her boyfriend she had interacted with a number of men online but many of them never put in the effort to get to know her in person. "I sought to find out from one them why men nowadays put little effort into nurturing relationships and he said there are many fish in the sea. I cut him off because he was not worth my time," Mwachia recalls.
"Men seem to ignore the little things that matter at the beginning of any relationship. Many are driven by the desire to engage in a short-term sexual relationship or a no-strings-attached relationship but very few women feel the same," she says.
ALSO READ: Bad bachelor: How I moved out, moved on
Beyond the initial physical spark offered by dating apps, there are other things that ensure a long-term relationship, like two-way communication and trust. Unfortunately, these have been discarded in the quest for instant but superficial connection through hookup apps.
"Women prefer men who can commit to establishing a long-term relationship even as they commit to the seduction process," she reasons.
Waza agrees that despite the online connectedness, many young men are ironically disconnected from women as they are unwilling to put in the effort required to seduce a lady with the aim of establishing a long-term relationship. They don't scratch below the surface. They make quick judgments of women with information that is highly edited by the women to portray themselves in the best possible light.
"In fact, some men are too timid and choose to have fantasy online relationships with multiple girls where they never meet, but simply trade messages," she says.
This puts the women in an awkward position, as they have to be careful not to demand to meet the men to avoid coming off as desperate, Waza says.
"Men are slacking these days yet most women prefer men who can commit to establishing a long-term relationship even as they commit to the seduction process," she reasons.
However, Anthony Wasonga, 27, a performing artiste and music producer, finds young women to be too demanding and unrealistic when it comes to seduction.
"Women watch a lot of soap operas which influence their fantasies on how seduction should be done, to the point of them not being appreciative of what the man can offer," he says, recalling a run-in with an ex-girlfriend. "I bought the lady flowers and even took dance classes for her but she had unrealistic demands, asking me to get ripped and shredded (get a six pack) to spice up the seduction process. I got fed up and left her," Wasonga confesses.
Wasonga says apps have given new life to old-school dating because they have made it easier for men to search for dates from a safe distance and also increased the pool that they can choose from with minimal resources.
He says in this new reality, many women are losing in the dating game and becoming victims of their own acting skills by pretending to be who they are not in order to sustain the illusions they create. "Furthermore, with casual relationships and sponsors becoming all too common, men are losing interest in the old-fashioned art of seduction that put a premium on communication," Wasonga says. This puts many newfangled relationships at risk, given that the ability to communicate is central to relationship durability.
Njagi Nyaga, an upcoming actor, says online dating has increased pressure on men to put up appearances in order to lure women, hence promoting fakeness. "Just like women, men perceived to be 'hotter' get more likes on social media and receive more messages in their inboxes," he said.
Unfortunately, such physical attractiveness is usually short-lived. "Eventually, when you meet the person offline and other not-so-good traits froth to the surface, you start looking for an exit route," he says.
Nyaga says the bold new world of online dating requires wisdom and dogged determination on the part of the man.
"First impressions are good for offline dating, but online, it is persistence and consistency that pay off," he argues. "If a woman plays hard to get, let her go since you can still go after others in her circle."
Even as the dating app industry continues to grow exponentially, some young people are still clinging to traditional values and norms of establishing long-term relationships.
"For any form of seduction to occur between me and a man, we first have to be in a union which acknowledges the existence of God because if we are mutually understanding of God's nature and his will for us, then through him, we can know how to turn each other on in the right way," says Vanessa Wanjiru, 23, a freelance video producer.
To her, dating is not about having a long list of potential sex buddies, but forging genuine connections grounded on firm moral principles and with good prospects of enduring beyond the initial spark.
Wanjiru and her ilk want more than a ripped Instagram heartthrob promising to whisk her off her feet and carry her home from the club.
"Solid relationships entail a lot of work by both parties. They are made of much more than what is misleadingly peddled on social media," she says. Asbeta Adhiambo, a reporter at Hope Media, says many men as very clueless when it comes to online dating, as they forget that even online, women still want the same traditional qualities of kindness, warmth, care and understanding in a potential partner.
"Many men online overuse the same pick-up lines from the internet and think that is all they need to woo a woman," she says. Adhiambo advises men to aim for intellectual online interactions because attraction is most likely to be sparked when a woman perceives a man to be progressive and sharing the values that she cherishes.