Agnes Sikuku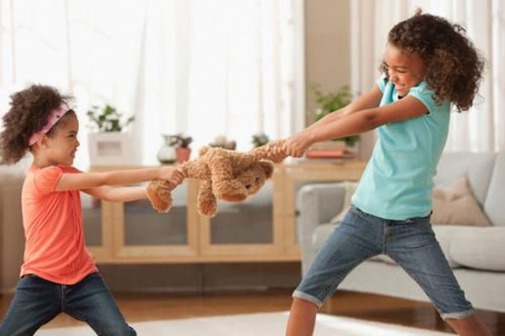 Sibling rivalry is the endless fighting, competition for a parent's attention and jealousy that exists between brothers and sisters. It is normal and as old as creation itself.
Some mothers compare their children based on their abilities and age(where younger siblings are jealous of what older siblings are allowed to do while they are forbidden). Some siblings compete against each other because of their gender and compare their positions in the family (and subsequent value), and the arrival of a new baby can sometimes contribute to the already existing tension. Regardless of the cause of the sibling rivalry, what matters is how mothers handle it.
Margret, a mother to three sons, continuously found herself at the center of her sons' fights. Her sons were brilliant and performed quite well at the Alliance High School.
"My third born son was different, he was not bright, disciplined or artistic like the rest," she said. On the eve of his primary exams, he played football and broke his arm, which contributed to his poor academic performance.
Margret, like many mothers, committed the faux pas of comparing her sons. On many occasions, her son felt isolated when his brothers were painting with their father and his mother barely said a word to him.
Judith, a young mother to two sons and a daughter, could not understand why his older sons kept fighting with their younger sister. They could fight over the remote and which cartoons to watch. While the daughter wanted cartoons with Barbie, the boys would insist on spider man and say things along the lines of: "girls don't watch Spiderman". In this case, the older boys sidelined their sister because of her gender and age. "They were not amused to know that I spend a lot of time with her," She said.
In a blended family, sibling rivalry is more pronounced. "My adopted children, who were much older, would blatantly refuse to associate with my children or sulk when they have to share things," said Joan Naliaka, a 37 year-old remarried widow and mother to two children. Her biological children could not along with the step children, believing their mother was going to prioritize her new family over them.
Moses, a child psychologist based in Nakuru, states that sibling rivalry can be dealt with in different ways. Most importantly, he notes that children should be friends even before birth. For instance, in Judith's case, she should have prepared her boys that a wonderful sister will join them. The children can touch mummy's baby bump, help in the selection of the new babies clothes, be asked whether they will protect the child from thieves or teased by relatives whether the baby should be taken away. Moses adds that older siblings can also be made to feel important as they are introduced to their new sibling, which often makes them protective and loving towards them. They can teach their siblings a new game skill.They can also sleep together, share meals and be taught to be gender sensitive.
Moses also adds that children should not be treated the same or compared based on their skills or talents: They should be treated individually and not equally. Therefore, Margaret should have acknowledged her son's passion for football, rather than compare him to his older brothers.
Children should be raised in such a way that they have roles in their younger siblings lives other than fight. But at times, mothers should also just let the siblings be. Do not interfere in their quarrels or take sides, the wars just fizzle out as they grow.