Home
/
Food
The difference between 'best before' and 'use by' dates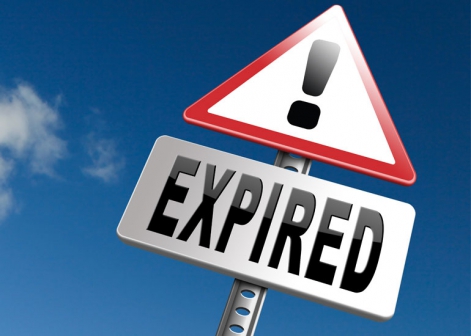 Dan Cluderay's online business sells food which is past its "best before" date but still within its "use by" date
A businessman rejected by Dragon's Den is set to make his fortune with an ingenious grocery website.
Dan Cluderay from Worksop, Nottinghamshire, sells cheap out-of-date groceries via his website Approved Food.com.
The 40-year-old says he saves shoppers around 70% on their weekly food bills and ships orders to 3000 customers a week.
How does it work? He makes use of the gap between when food may become less tasty and when it is actually unsafe to eat.
So Approved Food flogs food which is past its "best before" date but still within its "use by" date.
He is able to cash in because the big supermarkets won't touch food which is past the "best before" date so he is able to buy up stock at bargain prices.
He can then sell the products more cheaply than their counterparts in the shops which are still within date.
According to the Food Standards Agency, which regulates retailers, it is perfectly safe to consume products after their "best before" date.
They say: "The 'best before' dates are more about quality than safety.
"When the date runs out it doesn't mean that the food will be harmful, but it might begin to lose its flavour and texture."
The "best before" dates commonly appear on food which has been frozen, tinned or dry.
Use by dates refer to safety so you can eat right up to the date or freeze for another time.
Sheffield entrepreneur Dan Cluderay who has built a multimillion pound business out of his original market stall with a unique proposition
Savvy shopping: Dan Cluderay who has built a multimillion pound business out of his original market stall with a unique proposition
But you shouldn't eat past that date as you could be risking food poisoning.
With food which has a "use by" date, it is essential to follow any storage instructions including keeping food refrigerated or in a cool place.
You should also follow any instructions such as "eat within three days of opening" which often appear on cartons of fruit juice.
While "display until" and "sell-by dates" are there as a sign to shop staff and can be ignored.
He does not trade in chilled or frozen food which has to be eaten quickly.
But there is a huge range of food including crisps, cereal, chocolate which can safely be eaten after the "best before" date.
Dan said: "We don't touch food that has a limited shelf life such as fresh chicken and fresh fish, but we do sell hardy vegetables."
It means his shoppers take a slight risk when it comes to quality but Approved Food always makes it clear when the "best before" date is for each item.
The products for sale on the site also change depending on availability but it does mean shoppers are able to buy store cupboard staples at knockdown prices.
Love Food Hate Waste, a campaign group which highlights the huge amount of food thrown away each year, have stressed the importance of understanding what the different dates mean.
Julia Falcon of the campaign said: "We lead extremely busy lives and taking an interest in what's written on the date label and then understanding what that actually means is a step too far for a lot of us.
"If people were more confident about what date labels mean they'd get round to eating more of their food rather than throwing it away."
Related Topics