This cool watermelon lemonade will leave you asking for more
The Standard By
Wambui Kuria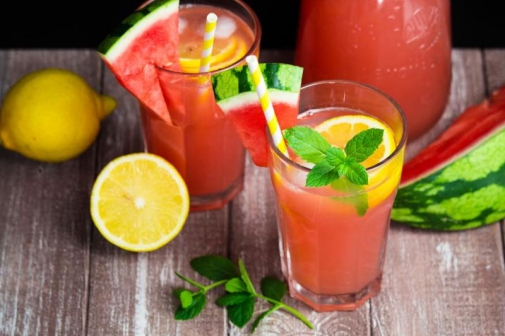 Here's one drink that will get your guests asking for more.
Ingredients:
? 650g watermelon, de-seeded and roughly cubed
? Zest from 1 lemon
? ½ litre lemon juice (freshly squeezed)
? 6 tablespoons honey
? 1 lemon to garnish
Directions:
Using a food processor or blender, blend the watermelon until smooth. Strain with a sieve (one where the mesh wholes are not too small). Stir over a bowl or glass jug, pushing through the pulp. (if straining over a bowl, pour into a glass jug), then add the lemon zest.
In a separate bowl, mix honey and lemon juice until honey dissolves. Add to the watermelon mixture, add 1½ cups of cold water and put in the fridge.
Serve over ice cubes and garnish with lemon or watermelon slices
Tip: If the watermelon is really sweet, reduce the amount of honey.
Add a drop or two of food colouring to give the drink a darker colour