Renee Wesonga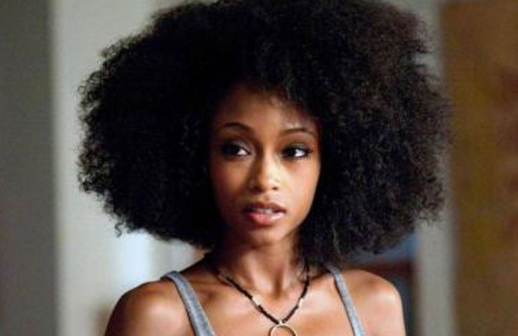 Even as many women rock Brazilian weaves, many others are opting for the true African look and going natural. As a new natural, a woman embarks on an exciting journey with as many twists and turns. Thus embracing natural is not as easy as it may look, thanks to an influx of information and products.
ALSO READ: Four ways to help you maintain your curly wig
There are some basics to keep in mind as you embark on your new-natural journey:
What works for you? Depending on your hair type, find products that are suitable for your hair. You may not necessarily share products with your natural friend whose hair type and porosity is not similar to yours. Find what works for your hair, not somebody else's.
A porosity test and some research on what products would work best for you will help. A number of beauty shops exclusively dealing with naturals are now spread across the country. Do trial and error runs with some products, tools, detangling processes, wash day recipes, among others before you develop your own regimen. The more time you dedicate to understand your hair, the easier it will be to care for it.
Obsession:
Do not try everything you see on social media or even magazines. If you get obsessed over your hair, you may end up resenting it if it doesn't turn out like someone else's or buying so many products to try, sending your scalp and strands into shock. Obsession may lead you to regretting ever making the decision to go natural.
Conditioner:
Apart from detangling the hair, conditioners also have other benefits to the hair; never ignore it. Before applying your conditioner, warm it. Let the conditioner container sit in a bowl of hot water for about 10-15 minutes until the conditioner is heated – do not warm it in a microwave.
ALSO READ: Seven ways to care for dyed hair
Once it is warm, apply it on your hair immediately. The heat lifts the cuticle so that the product penetrates and conditions the hair shaft effectively. This leaves the hair soft and easy to detangle.
Moisture/protein balance:
Too much moisture in the hair leads to soft, mushy hair that will easily break. Similarly, too much protein will result in hard, rough hair that is hard to detangle, prone to damage and difficult to manage.
Thus balancing the two is key so that you reduce breakage. Use a deep conditioner that will strengthen and moisturize your hair at the same time. Ingredients such as keratin, collagen, or any other type of hydrolyzed protein if you need an extra boost are important.
Online:
One of the greatest inventions of this century is the Internet all hair information is at your fingertips. A new natural will find the ultimate hair regimen from the Internet. You Tube and a number of blogs on the Internet are at your disposal. Ensure you double check your research to save you the headache of obtaining the wrong information.
Natural hair events:
ALSO READ: Knotless braids: Everything you need to know about this protective hairstyle
Through the same online, you will come across many natural hair events and get an opportunity to meet up with other naturals, where you can ask questions and share tips.
Patience:
With natural hair, you have healthier hair, which is stronger. Natural hair is also fragile. Natural hair is curly and the curlier the strand, the more fragile it is.
Handle it carefully and with a lot of patience because every curl is a potential point of breakage. Constant manipulation can wreak havoc on your strands due to excessive stress.