Veronica Cherop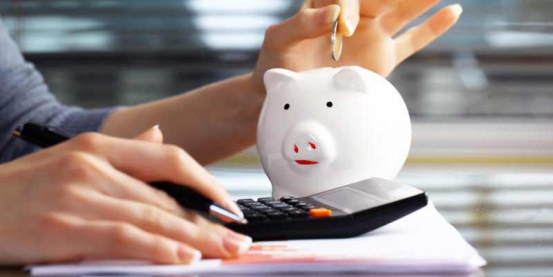 The New Year presents fresh challenges. It also gives us a chance to surmount the challenge and savour the subsequent excellent outcomes.
What I like most about new beginnings is that you feel really rejuvenated, energised to start all over, to find yourself again and to focus on being better.
Financially, this new dawn opens doors of success for you. And here is how to identify and 'own' your door to financial freedom.
Drop old habits. Are you one of those who party in December and usher the New Year with gusto and extravagance without thinking for a moment about how you will survive the next month? This approach to life and finances must be hurled out of the window.
Embrace new habits especially in investments and savings. If you don't have a piece of land to your name, this is the year you are going to get one. Set timelines for yourself. Is it June? Save towards that target. Also eating like a king in your home should be reassessed. Food is the greatest hog of money. Once you regulate what and how you eat at home, you will be surprised at the amount of money you save.
Try a simple approach, instead of having cake of Sh100 for breakfast, cook Sh50 sweet potatoes. You will still feel full at lunch time and hence take a light lunch – thus spend less money. What you save from these prudent measures should go into a savings fund for a specific project such as buying a cow or washing machine.
Join an investment group or chama. The good thing about such groups is that they have people with great ideas on how to make money and secure your future. They challenge you to work harder and save more. They explore opportunities and encourage every group member to tag along.
By imposing hefty fines for lateness or delay in disbursing your contributions, the chama succeeds in nurturing discipline, which in turn will sharpen your financial discipline. Make this move, it will open your eyes wide and you will be happy you made the choice.
If you are a member of a Sacco, increase your shares. Higher shares mean you get a higher loan, thus can make more money with this financial muscle.
Have a kitchen garden. It is always refreshing to pick your own tomatoes and kales from the backyard and prepare the same for your family. You also save quite some money which goes to these commodities every day.
Start a business on the side. There are businesses you can run comfortably without interfering with your usual work schedule. For example, mobile money business or courier services (boda boda riders within the city and service to upcountry) fall in this category. Your duty is to call and instruct your worker on money to deposit or errand to run.
Develop a piece of land that has been idle for years. You could also sell it to recoup the money spent to buy it and a tidy interest. You can also sell one piece to give you the financial muscle to develop another. And there are many ways you can develop your land to guarantee you financial security in the timelines you have set.
Online marketing. Social media is a powerful tool in marketing what you do. Do not continue being an inactive observer of what others are talking about. Participate. Share your ideas. Join active groups such as Kilimani Mums Market Place. Use such forums to sell your skills or produce.
I once saw beautiful paintings on Facebook and went ahead to contact the lady behind it through Whatsapp. She gave all information such as size of portrait and cost. I got one. This openness in money matters makes it easy to trade. No hassling. You do quality work, deliver at agreed time and your efficiency and transparency earns you more customers.
Keep records of your income and expenses. It is good to know how much you spend to run your house every month, lunch, electricity bills and other utilities, among other expenses. This knowledge will enable you cut down your expenditure and increase your savings.
Good luck as you turn your life around financially this year!