Esther Muchene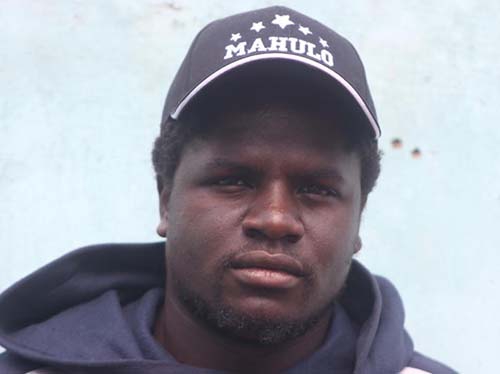 ALSO READ: Why you need to give your child the sex talk now
I started 'Pamoja Youth Foundation'
Growing up in abject poverty, nothing would put this community leader and role model down as he strove for greatness, defying all challenges life threw at him. Raphael Mahulo talks to Esther Muchene about giving back.
What exactly do you do?
I think and talk basically. I create programmes or projects that provide solutions to local problems on matters such as education and talent.
When did you start doing it?
I started in 2004 when I was in Form Two. I was busy looking for fees for my high school, which wasn't easy. I would go to government offices and got inspired after the former councilor refused to give me a bursary because I'm male. So I started a movement with high school leaders to influence the government to set up a public high school in Kibera and they built one. Now we have Olympic and Raila Education Centre.
What are some of the projects you have been involved in?
ALSO READ: The plight of students who can't go home
After high school, I started 'Pamoja Youth Foundation' to deal with issues of human rights and train on leadership, governance, sexuality and reproduction, health and entrepreneurship. Then two years later, I formed 'Ignite Afrika' that focuses on talent by financially supporting upcoming artistes, training in acting, music and dance. And at the moment we are in the process of putting up a talent academy 'Ignite Academy'.
You have a passion for helping. Is your education background on community leadership or social work?
No. I have a Bachelor's degree in International Relations and Military Science, Majoring in Policy and Diplomacy.
Very interesting choice of degree. A background check on you reveals you are quite a bit of a traveller.
Oh yes. I have been to several countries like Holland, Iraq, Sudan, France, Denmark, US, Germany, Israel and Canada.
What afforded you the opportunity to travel to so many countries?
I went through conferences, youth leadership, fund raising, security issues, governance and climate change forums to mention but some.
You are quite the philanthropist. Which other projects have you started to give back to your community?
I have built semi-permanent houses for poor families, majorly around Nyanza. I have sponsored kids in Kibera and Nyanza as well, and I also run another project on food security. I put up greenhouses and fish ponds in arid areas especially.
Where do you get the money for all these projects?
I do it all through sale of merchandise and commercial events.
Your work has gotten you recognition. Which are some of the awards you have won?
Most of them are not in English but I have received the 'International Young Heroes Award' in Germany, 'Peace award' by UN, among others.
And your family...?
I come from a family of seven children- two girls and five boys. I am the third born.
A day in your life involves?
I sleep for three to four hours a day because I'm very strict with time and I programme everything. I have at least five meetings a day and I also write a lot. Like three papers a day.
What do you to unwind?
Talking. I like to socialise though I don't drink or smoke.
Your parting shot?
There is nothing that is impossible. Looking at my background, I'm a manifestation of what can be.