Silas Nyanchwani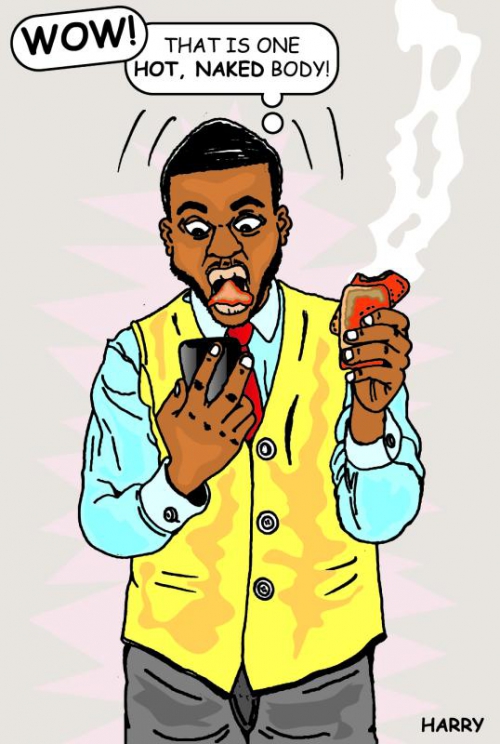 5 unnecessary worries that bother women
Worrying, they say, solves problems like chewing gum solves algebraic equations. Human beings are programmed to over-think.
Women, more so, tend to overreact and over-think about the possible outside dealings of men. And somehow, they always have this mortal fear that the man might leave them for another woman.
There is an anecdote often shared on how women tend to over-think. It is a Monday night. The man has not spoken to the woman since Saturday afternoon. The man is withdrawn, unhappy and totally disinterested in her.
The woman is worried sick about the man's sudden withdrawal. She pictures being dumped and is going over every possible thing she has said or done lately. She finds nothing.
Yet all along, the man is just a Liverpool fan, and he is wondering why Brendan Rodgers still has his job. For those who know little about football, Brendan Rodgers is the Liverpool coach who shone one season, was given lots of money, bought overrated players and the next season sank Liverpool to the usual mid-table position in the Premier League.
It can happen. Sometimes men are confronting their inner demons and tend to withdraw to think about life. And women need not read too much.
At such times, we go to the bar, drink too much, are unkempt, might try an affair, but that does not mean that the relationship is about to end. I thought about common worries women have and I want to allay their fears today.
1. He stays out too late...
The picture in the woman's brain as she tosses and turns in bed is that the man is getting lap dances from skimpily-clad women or swiping banknotes down the cracks of women in the strip club.
Nine out of ten, you need not be alarmed. Extricating yourself from a night out is one of the hardest jobs on earth. The rounds keep coming. Besides, he is either being dropped home or he is dropping the friend who does not drink.
And a man will never leave an unfinished beer in a pub. Given we have different drinking speeds; we tend to linger until the last drop swirls down our throats.
Thirdly, we often linger to enjoy music, Google and, maybe, dance. But very few men do bad things on a night out. Often, we just hate our houses and go out for a break. Rarely do we have ill-intentions.
2. You find nudes on his phone
I recently met a young woman at the entrance of a club just as she was leaving. She was a bit tipsy but composed. I flirted with her a bit and gave her my number and asked her to text me given mine had gone off.
I got home and to my horror, she had sent a WhatsApp message with the most provocative and saucy photo. If my partner pounced on my phone, she would have read too much into it.
But lately, there are more women willing to share their naked or suggestive photos and as men, we are helpless. We delete them but sometimes they are more than we can keep up with.
When you find nude pics on his phone, do not overreact. Buy your time and soon you will know the truth. When you jump to conclusions, you encourage him to lock his phone or go more clandestine. Always give him the benefit of doubt.
3. Takes too long to call or text (back)
Sometimes, or most of the times, we don't have words to express ourselves. We like to keep it on the down-low. Just inquire if he is OK. If he is, then just give him his man space.
4. Spends too much time with the other woman
Don't nag. Don't whine. Just do the right things. He will find his way home. If he persists with her, leave.
5. He is too extravagant
We are always young boys. It takes a special woman to make for the young men-at-heart we are. Be that woman.
@nyanchwani