Home
/
7 things to consider before living together.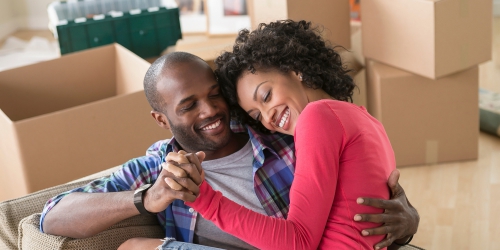 7 things to consider before living together.
Moving in with your partner may seem like the natural thing to do. But before you take that step ensure you are ready for the move.
Nerves
Moving in with someone is a big deal so you should definitely be nervous. If you are not nervous, try taking a step back and analyzing the situation objectively to ensure you are not in fantasy land.
No pressure
You should not feel any pressure to move in with your partner. This shows you are not ready. Try waiting a little longer until you are ready.
Survived disagreements
Before you move in together you must have survived a big fight. Knowing how to recover from a fight will help you once you move in together since other arguments are likely to crop up.
Define your relationship
You should have had 'the talk' before you move in together. Both of you need to have an understanding of what your relationship is and where it is headed.
Dated for some time
Move in together only after you have been together for a while like maybe 6 months to around 1 year. You would be over the honeymoon phase and able to make an objective decision on whether you can stand living together.
Define deal-breakers
Sit down with your partner and discuss the deal-breakers. There could be some behaviors you can't tolerate it is better to talk about them before you move in together to avoid conflicts later on.
Discuss expectations
Does moving in together mean your relationship is headed for marriage? It is important to have an honest conversation with each other to get a clear idea of what this step means.
Related Topics