Samantha's Bridal Wedding Fair returns this weekend
Bridal By
Wesley Kipng'enoh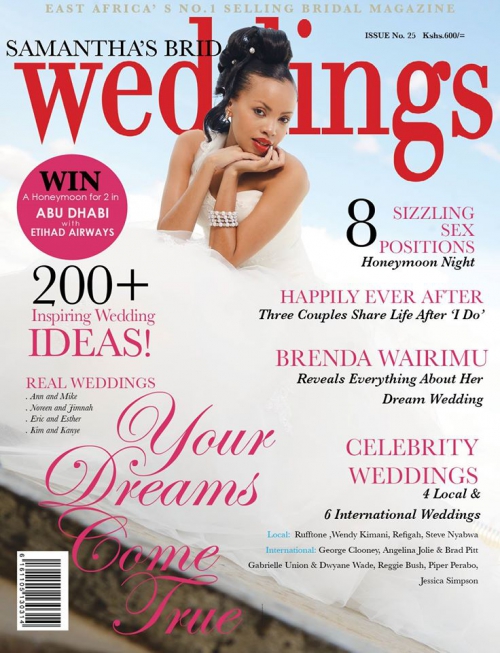 Samantha's Bridal Wedding Fair 2015 returns this weekend starting Friday 27th to the 1st of March at the Sarit Center. Last year's fair was a huge success and this year, it promises what every bride and couple would fancy to see in their wedding.
The fair will be showcasing the best environments to hold your weddings, elegant themes to consider and what's more, suggest romantic getaways to keep in mind for that surprise honeymoon.
Here is more to expect at the wedding fair this weekend.
1. Fashion Shows at 1 pm and 5 pm O clock daily.
2. Make me a bride segment, where we will be taking a random bride from the visitors & transforming her into a bride.
3. A free premarital counseling class hosted by Mavuno Church (Ndoa class) on Saturday at 10 a.m.
4. Exciting giveaways range from a honeymoon at Abu Dhabi courtesy of Etihad Airways, 2 return tickets from Air Mauritius,
Leisure Lodge is giving a week away,
Chic Events is giving away free wedding planning services to two brides, Ogake is giving away a travel bag for Honeymoon travel among other gifts.
5. There's a cake challenge as well.
I am sure this is one wedding fair, you wouldn't want to miss, especially if you have wedding plans.