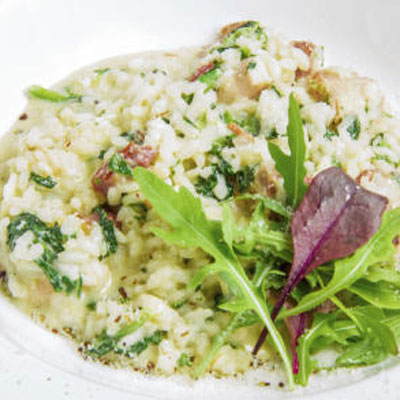 This recipe has amazing flavours. You don't taste much of the spinach, but it is there.
Serves 3-4
Prep Time: 5 mins
Cook Time: 30 mins
Ready In: 35 mins
Ingredients:
Spinach, finely chopped
1 cup rice
1 ¾ cups cold water
1 onion, finely chopped
Salt and pepper to taste
¼ teaspoon turmeric powder
¼ teaspoon coriander powder
¼ teaspoon red chilli powder
¼ teaspoon mustard powder
Vegetable oil for frying (about 3 tablespoons)
Directions:
For More of This Stories Subscribe to the Standard Epaper to get a copy of Eve Woman in the Standard
Wash and drain the rice then set aside.
In a cooking pot, heat the oil over medium heat, fry the onions until clear then add mustard powder and let cook for about 30 seconds.
Add the turmeric, coriander, red chilli powder and let cook for another 30 seconds, stirring constantly (if burning, add a tablespoon of water).
Add the chopped spinach and let cook. Once spinach is cooked, add the rice, stir, mixing well then add the water and let boil.
Once the water level has gone down, fluff the rice with a fork then set the cooking pot aside, cover cooking pot with foil paper and pot cover and let rice cook with its own steam for 20 minutes.
Do not miss out on the latest news. Join the Eve Digital Telegram channel HERE.