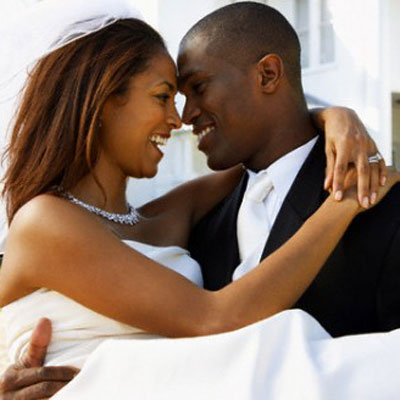 I have never forgotten the day I conducted two weddings on the same day. The first one was on the grounds of a children's home. You could tell it was 'budget sensitive'; the venue was sparingly decorated, there were no paid entertainers and the food was what is sometimes referred to as RSVP (rice and stew very plenty). And yet despite the simplicity, the atmosphere was light and the joy in the air was almost palpable! The second wedding was on the grounds of one of the city's poshest hotels. It was obvious that no expense had been spared — from the decorated tents and chairs, to the full piece band, to the catered buffet that must have cost two arms, two legs and a liver. The irony is that there seemed to be little joy at this ceremony; it felt more like a business transaction that we needed to get over and done with. I sensed this vibe not just from the couple but also among the guests in attendance.
ALSO READ: I found love again after divorce
It could not have been clearer to me at the end of that day that money does not buy happiness! But I was also struck by the fact that many couples today spend millions of shillings preparing for their wedding day, but almost nothing preparing for a lifetime of marriage. The various wedding shows on TV only seem to raise the stakes — with couples seemingly competing to outdo each other to showcase the most expensively outrageous wedding ceremony. But the rising divorce rate among younger couples is evidence that an expensive wedding does not translate to a happy marriage.
Preparation
And that's why it's critical that every engaged couple should participate in a pre-marital preparation course. Just as we spend years in school preparing to succeed in our career, so we must spend time and energy preparing to succeed in our marriage. A good premarital counselling course should help you consider issues a dating couple won't normally discuss in depth. What is the purpose of marriage? How do we manage money together? How do we relate with both sets of in-laws and extended families? How do our different temperaments affect how we relate to others? How should we manage conflict? The best courses out there will help you build a relationship with a mentor couple as well as other peers who are in the same stage of marriage as yourselves.
For those who did not have such preparation, it is not too late. There are several courses today for couples that are already married or living together. Many churches, including Mavuno, offer such a course. Any honest person who has been married over a year will tell you that just being in love with someone is not enough to keep you happily married to him or her for a lifetime. A fulfilled marriage takes work but is by no means impossible to attain!
Photo: rollingout.com
Pastor M is a leadership coach, author and the senior pastor at Mavuno Church. Follow him on twitter @muriithiw or like his Facebook page, 'Pastor_ M'
ALSO READ: 'I'm trapped inside with my fiancé who I don't love anymore during lockdown'
Do not miss out on the latest news. Join the Eve Digital Telegram channel HERE.