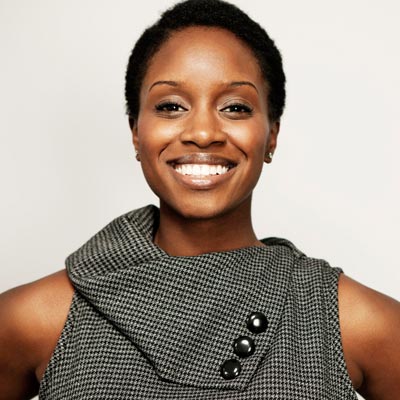 One of the most embarrassing sights on a beautiful African woman's body is arguably an over-do of make-up on her face. Today's modern black woman has taken on the mantle to prove her stature as that of having all things sophisticated.
ALSO READ: Join us in empowering women to take charge of their reproductive health
Days ago, a male friend on one of the social media platforms updated his status that read; "fake hair, fake skin, fake accent, fake desires, fake wants, fake lifestyle. African Woman, who taught you to hate yourself?" This update brought to the fore the edgy sense of style the modern day sisters have over the years grown to somewhat feel comfortable in.
While every girl will defend the fact that when it comes to dressing up, she does it to feel good about herself, let's also face the reality of going completely overboard.
Yes, every girl looks good in make-up, stylish with a fine weave on her head and a pair of heels but it's only fair to get it all going in the right quantity, feel and size, respectively.
One will wonder why despite the spread of magazine pullouts and availability of the Internet and stylists, a woman trying to bring out stature would not be sophisticated enough to appreciate the fact that less is more.
For there is nothing as cool as the sight of a lady so in sync with her sense of fashion ­— she will leave her house feeling good and appreciative of her look that her day is inspired by her dress code. Just like you would dress differently to the boardroom and sports games, the same applies to make-up.
Full lips, clear melanin-rich skin, curved body and so many attributes —the African woman is embodied with such natural beauty that when clogged with too much of make-up and all 'over-done' accessories that go with that, the beauty is watered down to almost sheer lack of class.
SHE HAS GUTS
ALSO READ: How women can take control of their reproductive health during the COVID-19 lockdown
If you're today's trendy and edgy African woman and want to present a powerful, authoritative outlook; make-up works best when it is subtle in the right places. It gives confidence and allows one to only worry about how intelligent the conversation they're having is.
If a sister out there has been known for always staggering in her heels or gully creeping to work, applying very thick make-up in the name of looking sophisticated, yes, it is attention grabbing and let's face it: not all of it is positive.
Sisters, much as we might not agree with it, it's always refreshing to get a compliment from a fellow sister for looking exceptionally natural yet with a touch of make-up that is not screaming to kingdom come.
They say a good dancer knows oh too well what moves suit the dance floor for every different song that plays. So should the trendy young African sister be in her skin — simply beautiful and classy in all ways.
Twitter: @JoyDoreenBiira
ALSO READ: Reasons why women who opt to go childless face society's wrath
Do not miss out on the latest news. Join the Eve Digital Telegram channel HERE.
The views and opinions expressed here are those of the author and do not necessarily reflect the official policy or position of Evewoman.co.ke