Silas Nyanchwani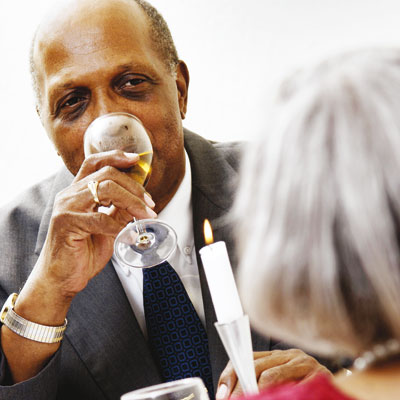 It was William Shakespeare who famously said, "Neither a borrower nor a lender be; for loan oft loses both itself and friend."
Many a friendship or a relation has been irreparably damaged when one party failed to a pay back a debt.
There are numerous sayings, proverbs and anecdotes that warn people against borrowing or giving. But like all the best advice in life, we mostly ignore. Or the borrowers happen to be so close to us, we cannot help but empathise with them and lend them some money.
For relatives, there is nothing much you can do if they refuse to pay the loan back. For friends, we mostly terminate the friendship or it becomes strained to an extent it is too dry, even non-existent.
But what happens, if your debtor is your boyfriend, lover or would be husband. Marriage may not be in the horizon, or even an engagement. You have dated long enough to trust each other, or you have even cohabited. It all starts with good intentions…
The script is fairly familiar. Man meets a lady. They fall in love, lust, or whatever that is convenient. The man spoils the woman with gifts. He is generous to a fault. She loves him. In a span of a month, he has spent more than Sh100,000. He seems to be rich or even a well-to-do businessman.
The lady, on the other hand, is working or has access to credit facilities that the man is eyeing. Or she is a businesswoman. The man acts like he is not interested in her money. Then one day, a few months down the line, the man calls requesting for a loan. They always have a myriad of excuses; buy a car, repair a damaged car, stock his business. Anything.
First Trick
He will borrow a huge amount of money, anything from Sh50,000 to Sh1,000,000 with a promise that they will repay the money as soon as possible. They always have something around the corner as a guarantee. Something at the Mombasa port due to be cleared. A cheque due to be signed. Or an approved tender, just processing the LPO.
Out of love, sheer naivety or plain stupidity, the lady runs to the bank to secure a loan, or guarantee a loan, or withdraw large sums to give the boyfriend. From the word go, he has no intention of paying her back. He is a con. From here, things go South. The cheque never matures. The goods awaiting clearance at the port take unnaturally long amounts of time until she discovers that they are not forthcoming. Or the car they wanted to buy somehow, never shows up, "either it had a problem with KRA, or "it was not as good as I thought". Excuses abound.
The lady will at first demand the money back patiently. Then frantically. Then she will discover that she might never ever get her money back. She has limited options; hire thugs to teach the man a lesson — not very effective. The second option is pursue the legal path, which is onerous, bureaucratic and hardly yields any results since there is nothing signed.
It gets complicated, and many women give up. Given that the union was not formalised, mostly, she breaks up and keep the worst, if suicidal memories about the man.
According to Arnold Otieno who has fleeced women from time to time "It is easy; we just establish her background in terms of family, tribe and academics. Certain tribes are not easy to cheat with money. Then just get her high and she will open up. But remain professional and submissive at the start. This will tell her how vulnerable she is."
"It helps, if you have a car, access to a good house that can show you have potential. You need not own these things," explains Arnold. Just show that you can be taken seriously and you are business minded. She will think you are ambitious and women like ambitious men."
These are the tricks that Arnold has employed to defraud women. Where necessary he proposes a business that they can do together, which he collapses anyway. Sometimes he falls in love temporarily, gets the money and then breaks up with her.
Table Relationship
Irene Mumbi dated and cohabited with Samuel Gituku. They had a relatively stable relationship. She had a job at a factory that paid her modestly. Samuel was involved in some businesses, which he never disclosed.
"He told me, he was in clearing and forwarding and I never bothered. I trusted him," she recalls.
Suffice to say they lived in Kericho County where clearing and forwarding may not be a commonplace job. While on the surface honest, his dealings remained dubious.
After nine months, he requested Irene to take a Sh300,000 loan. He wanted to build a house and he was to repay. As soon as possible! She never hesitated, for she thought he would be the last person who will short-change her. Besides, they would eventually get married. The time he was to repay in three months, he started playing games. They always do.
"He never wanted to pick my call and over the period, he had become very abusive that our relationship was nearly ending. Only the money held us together for the time being," Irene explains.
"Eventually, he rudely told me that he will never give me back the money, and I could take him anywhere I wanted. He knew we never had any written agreement."
Nonetheless, she counted her losses and moved on. The house was never built. And God knows, where he spent the money.
For Gloria Momanyi, the money borrowed was not much as that borrowed from Irene. Her three-month boyfriend asked for a soft loan of Sh50,000. The boyfriend had a business and it was money she was sure she was going to get back.
As soon as she wanted the money back, the man became abusive and she opted out. When she asked for the money, his response was curt.
"Your father has money, stop bothering me." The quiet and laidback girl she is, she chose to ignore and move on. He has never repaid the money back and severed the links permanently, but Sh50,000 poorer. That was the cost of their short-lived relationship.
Nancy Nafula got a well-paying job in South Sudan. She was in a relationship that had not been formalised into a marriage. However, they had a business together with the boyfriend. The job she got was a temporary one, six months, with a salary of more than Sh130,000 a month.
They agreed to expand the business and for three months, she sacrificed and sent back all the salary until she was advised by close friends in Kenya that the boyfriend was squandering the money. Cumulatively she had sent about Sh260,000, directly to the boyfriend. When she came back, he could not account for the money.
The relationship came to an end, and the boyfriend never repaid the money.
Increasingly, there are men who are targeting naïve working class or businesswomen to con them money out of 'love'. They will identify and target well-to-do single ladies and carefully lay out a strategy on how to fleece them money.
Normally, they are generous and have a false sheen of credence. They dress well, speak well and have impeccable mannerisms. They are stylish and have a superior taste. When they meet their targeted woman, they will lavish her with gifts of all nature to demonstrate their financial ability.
Nature of Business
Rarely will they reveal the nature of their business or job. It is always something amorphous or generic. Their aim is to invest a reasonable amount of money on the lady before asking for a large sum.
According to a Nairobi based lawyer, Humphrey Mwabebe, it is a crime if an individual borrows money and fails to pay back.
"When someone gives money or anything in such a way that it can be reasonably assumed that the person giving does not expect anything back, that is a gift," says Mwabebe, "However, if the giver expressly requires the money or the thing given back, that is not a gift and the person given should return what was given on demand or at such a reasonable time frame as they may agree."
The difficult part is proving that the money was actually given as the gentleman may deny receiving the money. The offence that one can sue for is obtaining by false pretense, a criminal offence under Section 313 of the Penal Code.
If a woman opts to hire thugs to threaten the man, it may not work or may turn against her if the man presses charges for intimidation. If the man admits or she has (any) evidence, she can sue in civil court for the return of the money.