ERIC MARIWA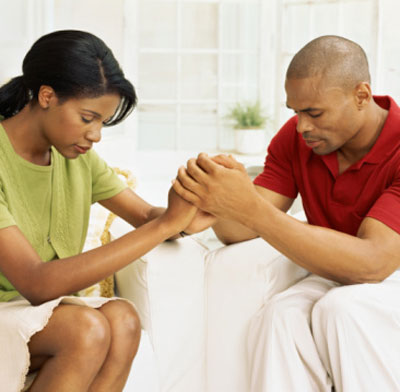 To most of us, there is nothing like perfect love and a perfect relationship. Joan, a confessed Christian, was not shy to say that she didn't believe in fate and the fairytale stuff. She believed though that there was a man and a woman for everyone and that she trusted that her God would not let her go through trials and tribulations for the sake of it. Hence her trust that Abu would change one day. Joan was naïve to a fault.
Abu, her boyfriend, had committed all the mistakes a man could under the Heavens. And Joan had forgiven him. She had asked me to help her fix things for them.
So I kept asking her what had kept her that long in the relationship.
Joan (whom we worked in the same office) was among those who trusted the people they loved and clutched at hope no matter what came their way "for better or worse."
Her parents were church-going and had brought her up "in the discipline and admonition of the Lord," she said.
She recited from her memory 1st Corinthians 13 about love for fellow kind: If I speak in the tongues of men and of angels, but have not love, I am only a resounding gong or a clanging cymbal. If I have the gift of prophecy and can fathom all mysteries and all knowledge, and if I have a faith that can move mountains, but have not love, I am nothing. If I give all I possess to the poor and surrender my body to the flames, but have not love, I gain nothing.
LOVE NEVER FAILS
Love is patient, love is kind. It does not envy, it does not boast, it is not proud. It is not rude, it is not self-seeking, it is not easily angered, it keeps no record of wrongs. Love does not delight in evil but rejoices with the truth. It always protects, always trusts, always hopes, always perseveres.
Love never fails.
My jaws dropped. Holy Jesus! I tell you what, I have never come across such a woman. I guess I have been "grazing" among the wrong herds. Where were such angels in a sinful world because I felt that such a woman would surely be a ticket to Heaven for me. Joan was the perfect woman if you asked me. She was amenable, kind and seemed respectful and it defeated me what Abu missed in her because honestly, there was a lot I think I miss from Juliette my office squeeze and which I wished would rub off on her from Joan.
I wouldn't hesitate to marry her, not even for a second.
I struggled to find out why she wanted me to help her fix their relationship. I was not a priest. I cannot even remember the last time I went to church.
With all that I told her that she would find a good man "out there".
"That is not how I see things," she curtly put it.
Photo credit: courtesy