Pastor M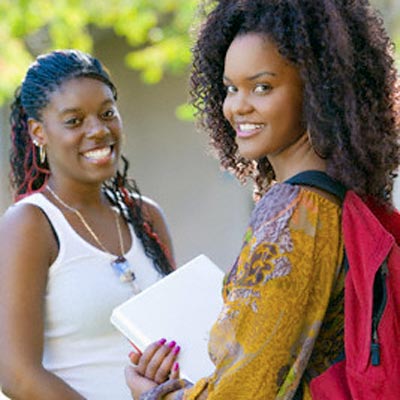 Several years ago, my wife and I hosted a free seminar for parents who were planning to send their teenage children abroad to study. Our strong recommendation to them was to let their children do their first degree locally. A second option was to send them to stay with a relative abroad who was committed to hosting and looking after them. However, to those who were still determined to send them out, we shared several tips.
Firstly, please, do not send students abroad with one semester's fees, hoping they'll figure the rest out when they get there. It might have worked for so-and-so's kids, but that's no reason to gamble with the lives of your own! The sad result is that many Kenyan undergraduate students abroad live in terrible conditions, often as fugitives from the law, no longer in school, working day and night for minimum wage and yet either too ashamed, afraid or unable to seek help from home.
Another major issue that causes many teenagers, even those whose studies are well funded, not to thrive in studies abroad is how little prepared they are for independent adulthood. Even in the lead-up to their travel, parents will often carry the burden of applying for and aquiring passports and visas, as well as fundraising for tuition and ticket; not realising that once abroad, their children will have no one to do such things for them. Most Kenyan teenagers have never even held a holiday job. They have no idea how to manage a budget. They have never owned a credit card or written a cheque. And they have not developed entreprenurial or marketable skills that could help them earn a living.
And yet once abroad, these students are overnight expected to balance their budget, operate a bank account, be a full-time student and work long hours to make ends meet, while facing hitherto unknown challenges like loneliness and racial prejudice. Many students I met would leave a night-shift job to go to class, after which they would go on to their next job, with only a four to five hour break in between to catch some sleep. And because in most places, students could not work legally beyond certain restrictions, many of these students were working illegally, having fabricated documents to do so.
At Mavuno, we offer a class called 'Lea' to help parents prepare their children develop the values and skills necessary for independent adulthood. Unfortunately, our education system focuses so much on academics that there is little emphasis on developing entreprenurial skills. As such, parents must start early to ensure their child is developing these extra-curricular skills for instance braiding hair, event photography or videography, developing apps, catering, playing an instrument, and so on. Even if they end up studying locally, such skills will help them earn some pocket money on weekends and prepare them to succeed in an adult world!
Pastor M is a leadership coach, author and the senior pastor at Mavuno Church. Follow him on twitter @muriithiw or like his Facebook page, 'Pastor_ M'