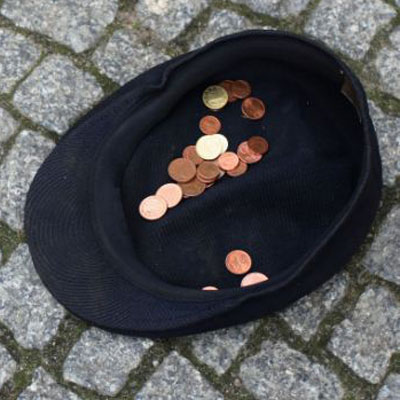 First, let me begin by saying leaving one's family to pursue a dream abroad is one of the greatest sacrifices many Africans make.
ALSO READ: 20-minute meals: Avocado and egg on toast
A toast to all in the Diaspora trying to make the lives of their families back home better even if it means having to endure the worst of conditions abroad.
Unlike what many assume, it's a lonely world out there for some of those whose visas expire and then they have to live the rest of their lives doing under-the-table jobs.
There is also the fear that should the law catch up with them using someone else's social security number, their dream of a better lifemay come to an end and their next stop is deportation.
African migrants in this position are some of the loneliest people out there.
It is always a sympathetic moment when you go to the UK, US, Canada or even China and find people with families back home reduced to beggars. Some cannot afford an air ticket back home because they spend just as much as they earn on rent and all kinds of utility bills and maintenance fees. Coming back home though is the least of their options because they cannot bear the embarrassment of returning home without something to come back to. Meanwhile, amid all that, on holidays — like Christmas, New Year, Easter, Idd, weddings, marriage anniversaries and family birthdays — they feel that it is their duty to send gifts back home each and every time. That includes paying for the shipping costs for the recipients.
But let's stop for a moment and ask ourselves, "Do we even for a minute know what these people living abroad have to go through? Where they put up and how many meals they eat a day?"
Do we make time to call them up and say happy birthday, merry Christmas, happy new year, happy Easter or send them a little something from 'Africa' on these days? People in the Diaspora buy 90-minute phone cards to speak to family and friends because they have few friends.
So for those who are beneficiaries of people working their lives out to make yours better, take some time and call them this Easter and appreciate all they've done for you. In fact it's cheaper with applications like Skype, face time, Google+ and Facebook. They do all sorts of odd jobs, run away from the 'popo' because they're risking their lives for you. For some you will probably not see them physically in years because they've chosen a life in 'mzungu land' not because they'd love to but because they've lived there too long that if they came back, the progress their friends have made since they left will be too much for them to catch up with. So Happy Easter to those in the Diaspora.
Photo: www.dailymail.co.uk
Twitter: @JoyDoreenBiira
Do not miss out on the latest news. Join the Eve Digital Telegram channel HERE.