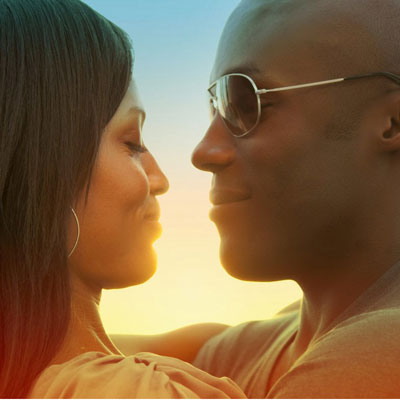 Within no time, Annete and I hit the road. We were on the fast lane. I knew she was the one for me.
ALSO READ: Five tips on how to sleep when pregnant
"I was sent here for you, you were sent for me. We were made to love." We recited these words with Annete every night for three months. It took me no time to take things to the next level. After Leah and Rita, surely, I needed to commit.
The reaction from my folks when they saw Annete was not at all unexpected. She was smothered with love. The red carpet was literally laid out for her. There was singing, eating and drinking.
My parents were speechless. I guess they knew what this portended for me and for them. My auntie and my grandmother could not have enough of Annete. I didn't know what to make of all these. Yet I was surprised that my dad had gone to great lengths to make this a wonderful, memorable day for everyone.
After a sumptuous meal under the tree shade, I took her around my dad's farm to see the crops, fruits, cows and the sheep that my father proudly talked about as we feasted on the food.
"All these is food grown in the farm," he kept saying for the umpteenth time.
So he was very much at hand, too, to show off his animal and plant husbandry skills at the farm. A city girl, Annete, found all these thrilling and she seemed to score well with my dad who kept insisting that they move around the whole farm. She fed the heifer that had just delivered a calf exclaiming while her feet squelched in the mix of cow dung and urine. The smell and the mooing of the cows and bleating of goats seemed to make her at home. She was experiencing nature at its rawest and at its best.
"This is really beautiful," she said as she knelt to rub the back of a newborn calf. I am sure this was the closest she had come to an animal. I focused the camera and took a picture of her smiling.
ALSO READ: I specialise in helping people sleep
"Hey watch out," my dad shouted as the mother cow turned on Annete and heaved her into the air.
"Dad," I shouted helpless.
Annete let out a deafening yell and landed with a thud on her backside then collapsed in a heap. Dad charged and chased away the cow. I rushed to pick up Annete. I carried her to the shade and administered first aid on her. Dad stayed away only asking me if she was responding.
"Let us take her to the clinic," I am sure the nurse is on duty today.
Then Annete opened her eyes and asked for water.
"What happened?" she asked.
We got back to the city and though we were exhausted, the urge for each other's body was overwhelming.
ALSO READ: Seven tips to get a good night's sleep as a new mum
We released all the urge in the most intimate and consuming love-making in the recent past.
I slipped into sleep as I thought about the sad goodbyes, the lonely moments, the time differences and wondered if we could make it through telephone calls and e-mails.
For More of This Stories Subscribe to the Standard Epaper to get a copy of Eve Woman in the Standard
Photo: www.uniziksugnews.com
Do not miss out on the latest news. Join the Eve Digital Telegram channel HERE.