Tony Mochama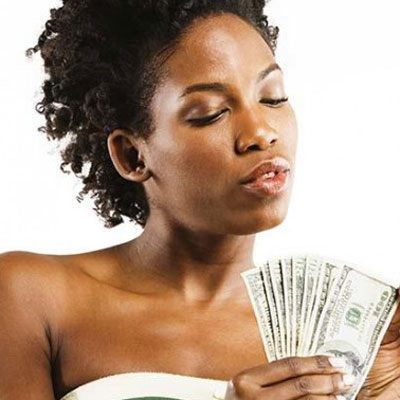 I was reading a sister paper The Nairobian and got intrigued by the story of a 23-year-old receptionist and a recently divorced Member of Parliament, twice her age.
ALSO READ: Depression and suicide top mental health illnesses
In the story, there is a photograph, those ones inevitably captioned 'The couple in happier times' and shows the lady looking dazed next to an aero-plane, clearly having just landed from her first flight.
The problem is that this MP supposedly lured the young lady from her Sh13, 000 a month hotel receptionist's job, moving her into a six-bedroom house in Kileleshwa for a few months, moving her kid sister to a good school, giving her mother Sh70, 000 cash in dowry, as well as promising to build the lady (more the MP's age-mate) a three-bedroom stone house. Of course he soon booted out the young babe, telling her another chick was moving into the six-bedroom pad.
He 'compensated' the young lady and her mom with a Sh850,000 cheque, which bounced like a new born babe at the bank. Clearly for the MP, life begins after divorce, but it is the figures of this fling, more than the sordid details, that fascinated me.
Even if this man takes 'home' that Sh850,000 after a month, he could actually be sued for the amount and lose. Throw in lawyers' fees, both his and for the plaintiff, and he could easily be Sh1.2 million out of pocket. It does not take rocket science to figure out how much he spent, and will keep spending on rent, for his ndogo ndogos.
That's what Jimmy Gathu was talking about the economics of mpango wa kandos. You may think you're getting the cow (and chicken, and chips funga and milk) cheap as you put her in a cheap SQ in Eastleigh, and give her just monthly money for ma-threes.
Next thing you know, matatus are blowing up, so you take a loan to buy her a Vitz. Then there is a crack-down, and because she is half-Cushite, you are in shite, struggling to pay for a two-bedroom apartment in safer South 'B' or even Ngong Road, where you know there are no 'msakos.' You are now financially besieged!
But for men, the money attack can come from 'friendly fire,' that is their very own wives in the house. Before you were hitched, she managed quite admirably, even helping with half the household expenses. Now your money (singular) is 'your' (plural) money, but her money is her money (double singular) and one day you open a drawer and discover she owns a plot in Nanyuki, in her name.
ALSO READ: Woman explains how you can use a tampon to save house plants
Then there are those wives who take the 'when two become one' thing a bit too far, and insist you have ONE joint account, so that even when a man wants to go grab a beer for Saturday afternoon soccer, he must get permission and account for Tusker from the ATM.
With a long holiday like Easter coming up, there are those chaps who will blow a small fortune on what I call 'Easter Bunnies' or those babes who are ever angling for 'get-away' and holiday trips, and some even want to beba beba their girlfriends along at a man's expense.
We will continue this conversation next week. Because a fool with a honey, and his money, are soon dearly parted. Where 'dear' here means 'highly priced relative to its innate value.'
Photo: w.visualphotos.com