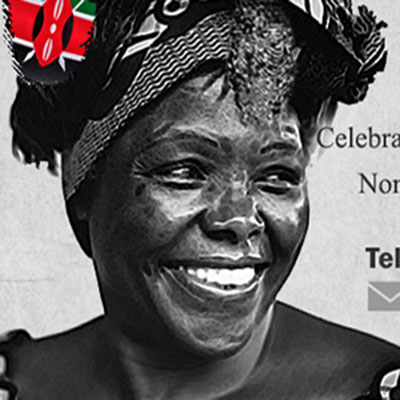 Since the beginning of time, women have been the pillar of strength the world over. Their quiet determination, guidance and intuition has built empires and kingdoms. Kenya is no exception and owes most of its success and development to the Kenyan women.
Women who have lovingly nurtured families through good and bad times, women who have encouraged and supported their men to pursue greatness. Women who have endured to raise their children in the path of good in becoming responsible citizens. Women who have changed communities by spearheading self-sufficiency projects. All this while building their own businesses and rising up their career ladders.
As Kenya celebrates 50 Years, EveWoman would like to recognize the women who have carried Kenya through 50 years.
Nominate that extra ordinary woman in your life, family, community or even countrywide who has made an impact in your life and those around you by telling us her story.
The woman you nominate could be one of the 5 winners who will be awarded as one of the women who has shaped the nation, featured in our EveWoman newspaper, given a shopping voucher among other fabulous prizes. They will also receive an invite to the EveWoman Launch on the 5th December 2013 where they will be recognized for their role in carrying Kenya through the 50 years.
Starting from the Monday 18th November 2013 till Thursday 28th November 2013, you can send us their stories. We will put up their stories on our site evewoman.co.ke every day and then we will announce the 5 winners after that.
Let's appreciate the Kenyan women.
Email us at [email protected] and visit our site evewoman.co.ke
Do not miss out on the latest news. Join the Eve Digital Telegram channel HERE.