Home
/
My children knew heroine before they knew food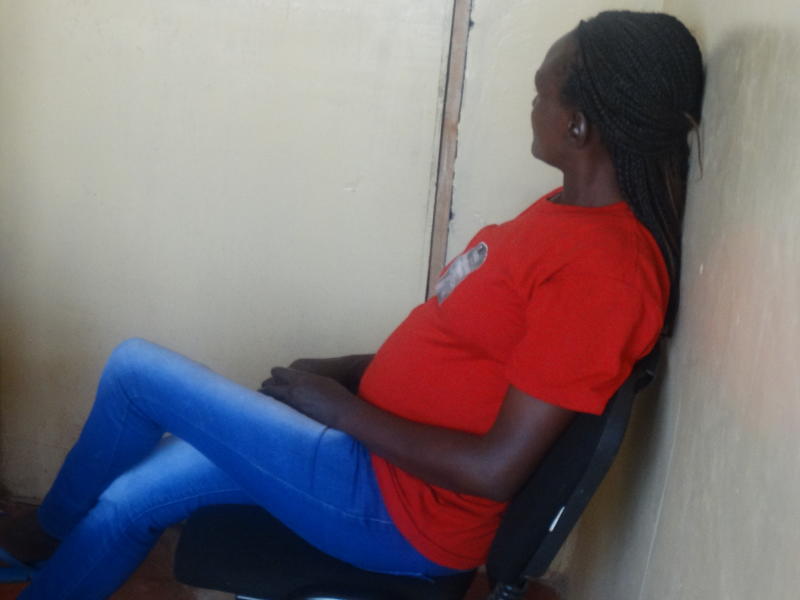 Drug addiction is slavery. It is only the addicted individual who can get himself or herself out of it. Drug and alcohol addiction reduced Margaret Wanjiru to a petty thief and dragged her into sex work. As she journeys through recovery, she recounts how her children suffered because of her actions. She tells her story to Lucy K Maroncha
I am a 34-year-old mother of three; I have lived in sex-work and have been actively using drugs since I was a young girl. My children knew their mother was addicted to drugs; they understood well when I was craving for a puff and would whisper to each other anytime they saw me inhaling, smoking or injecting myself with heroine, "after that jab, I am sure she will get us something to eat," my older son would tell the others. His assumption wasn't always true though because I would often buy drugs to quench my morning craving instead of their breakfast.
Don't judge me just yet; you can never understand the slavery drugs gets someone into unless you have been there yourself. My entry into drug-abuse was gradual: I started sniffing glue when I was a girl. I am the fifth born among nine siblings and we all grew up in Kawangware slums. I loathed school although, at the back of my mind, I always thought I would be a teacher one day.
As it were, mischief and bad behaviour get fans more easily than good conduct hence soon I got followers and together we formed a team of school-haters. We would sneak out of school and drink local brew with some parking boys we had made friends with.
Of course there would be reprimands and spanking from our parents when we got back home so we made a plan to escape from home, hoping to enjoy freedom out in the streets. How wrong our little heads were!
I had heard how street girls are subjected to rape and harassment but that didn't scare me as long as I had the chance of escaping from school and the life of restrictions at home. My parents were getting more and more worried about my unruly behaviour and were forcing school down my throat. I was getting worse by the day and I even started sneaking out of the house and sleeping out.
So one day when I was only in Class Four, after attending the agricultural show, I decided to go to town and never return. Along with a few girls, we stayed at the showground sleeping behind the tents until the final day as our young minds pondered what to do next. One thing was clear though: we were not going back home and to the rules of the school.
That is when we came up with the idea that we would go to town and start a life. The rule of thumb on the street is that you must have sex with an older street boy to protect you from sexual harassment or other kinds of violence. Being clean and good looking, it was easy for me to attract an older boy who shielded me from abuse.
He introduced me to sniffing glue which he said would give me the courage to endure the hardships of street life. Little did I know that that childish decision would deal my entire life a shattering blow and expose my children to an existence with drugs.
To date, I still get frightened when I see any of my children withdrawn because I always imagine it could be as a result of the drugs. Thank God they are all well and have never thought of taking drugs.
The birth of my first child was as dramatic as the other two. I had grown from a street-girl to a beautiful young woman, thanks to an American man who came to the streets and picked many of us so he could help educate us. He enrolled me in a boarding school in Loitoiktok and rented a house where we would all converge during the holidays.
Meanwhile, my parents' efforts to trace me in hospitals, using the police and advertising over the radios had been futile. Later, when I was in Class Seven at the boarding school, I went to visit my family and told them about the white man. Though I passed my final exams after Class Eight, I didn't join high school because I ran away back to Kawangware because the white man had very strict rules. We weren't allowed to leave the house. Had I been patient enough, perhaps I wouldn't have become the helpless wreck that I turned out to be.
When he allowed me to go for a day's visit to my family, I had already made up my mind that I wasn't going back to the house. I stayed with my family doing menial jobs like baby sitting for sex workers until I met the father of my first child.
He was a generous soul who was an electrician and even kept a business for me in Kawangware. I was still drinking a lot but he was only smoking bhang and was an occasional drinker. I sometimes smoked bhang with him even when I was expectant with our first child.
However, my stay with him was short-lived because he suddenly lost his mind and has never recovered to date. My son was born in the mix-up of journeys back and forth to Mathare Mental Hospital where his father was being treated.
My in-laws at some point got tired of the journeys and left me alone with the burden of taking care of him. I got so depressed that I got into serious drinking and bhang-smoking. I still see my son's father lying in garbage heaps within the slums of Kawangware.
In the confusion of drinking and smoking, my mother took my young son away because as it is with every drunkard, I would leave him unattended as I went out in search of drugs and alcohol.
"Be careful Wanjiru, you may contract HIV in your drunkenness and night-business," she would warn. With my son away, I got into hard drugs like marijuana and heroine and would season it with Valium. I exhausted the shop my husband had kept for me and, in desperation to buy more drugs, I got into serious sex work.
I stole from my clients items like phones, watches and other valuables just to buy the next puff. In the process of sex work, I became pregnant again. This time, I was so fully engulfed in drugs that I had unprotected sex with a client and my second baby was conceived. I delivered my child when I was active in heroine, among other intoxicants.
When the children were young and breastfeeding, we consumed the drugs equally. When I had not injected the heroine and was craving for drugs and withdrawn, I would be sickly and my whole body would ache. The baby likewise would be restless and sickly and would cry the entire time until when he sucked the "heroine-milk" and, suddenly, he would sprout into liveliness and become playful.
My mother couldn't take the second baby since that would have been too much work for her so I would engage young girls to babysit when I went out for sex work. I met yet another man who asked me to move in with him but allowed me to continue with sex work.
I got pregnant again and my baby suffered withdrawal symptoms every time I didn't take drugs. Seeing my baby suffer would sometimes put me between a rock and a hard place because I would often use the money meant for food to buy drugs so that my baby could suckle and revamp his activeness.
Today, I am ashamed of the mother I was, my last born is five years old now but he knows when I am high on drugs. The journey to recovery isn't smooth all the way.
Had I known that heroine would not only shatter my life, drive me into sex work and worst of all affect my children, I would never have run away from home to the streets when I was eight years old.
I don't know where I would be today if a couple of months ago, a friend had not introduced me to a sex workers training where I learnt about methadone, a substance used to reduce the craving for intoxicants. I am now enrolled to take methadone which has helped me a lot.
Thanks to the Kenya AIDS NGO Consortium, KANCO, in collaboration with Medecins du Monde, organisations that provide health workers with sexual reproductive health education and issue condoms and lubricants as an HIV prevention measure. Were it not for their support, I would have long contracted HIV especially through sharing injecting needles. I now understand that keeping safe is the best gift I can give myself and my children.
Do you like giving or receiving?
Related Topics