Home
/
Eve bakes: Lemon and buttermilk pound cake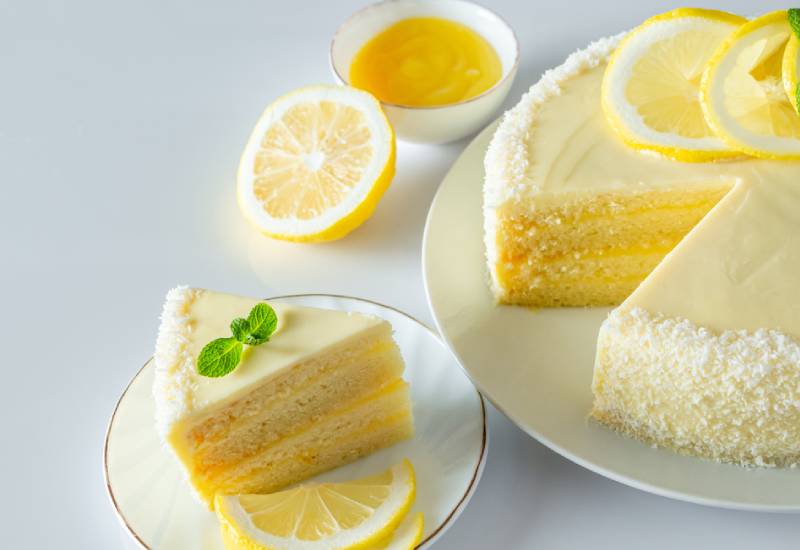 Are you looking for an easy baking recipe to improve your skills? This lemon and buttermilk pound cake is just what you need.
Let's do some baking!
Ingredients:
125g butter, plus extra for the tin
200g plain flour, plus extra for dusting
¼ tsp bicarbonate of soda?
¼ tsp baking powder
200g golden caster sugar (you can substitute with fine white sugar)
4 lemons, finely zested (save a little for the top if you like)
2 large eggs, at room temperature, lightly beaten
100ml buttermilk, at room temperature (you can make this by adding some lemon juice to milk)
½ lemon, juiced
For the syrup
50g granulated sugar
2 large lemons, juiced (use the lemons you've zested)
For the icing
150g icing sugar, sifted
2-3 tbsp lemon juice
Method:
Step 1
Heat oven to 180C/160C fan/gas 4. Butter and flour a loaf tin measuring 22 x 11 x 7cm. Sift the flour with a pinch of salt, bicarbonate of soda and baking powder.
Beat the butter and sugar until pale and fluffy, then add the lemon zest. Gradually add the eggs a little at a time, beating well after each addition.
Mix the buttermilk with the lemon juice. Fold the flour mixture into the batter, alternating with the buttermilk and lemon mixture.
Step 2
Scrape the batter into the loaf tin and bake for 40-45 mins, or until a skewer inserted into the centre of the cake comes out clean.
Leave to sit for 10 mins, then turn out onto a wire cooling rack with a tray underneath it. Set the cake the right way up.
Step 3
To make the syrup, put the ingredients in a small saucepan and heat until the sugar has dissolved. Pierce the cake all over with a skewer then, while the cake is still warm, pour the syrup over slowly. Leave to cool.
Step 4
Gradually add the lemon juice to the icing sugar and mix until just smooth. If runny, put in the fridge for about 10 mins – you don't want it to set, you just want it become a little firmer.
Pour or spread the icing over the cake (the bits that drizzle down the side will be caught by the tray under the cooling rack). This icing won't set hard, but do leave it to set a little before serving.
Related Topics