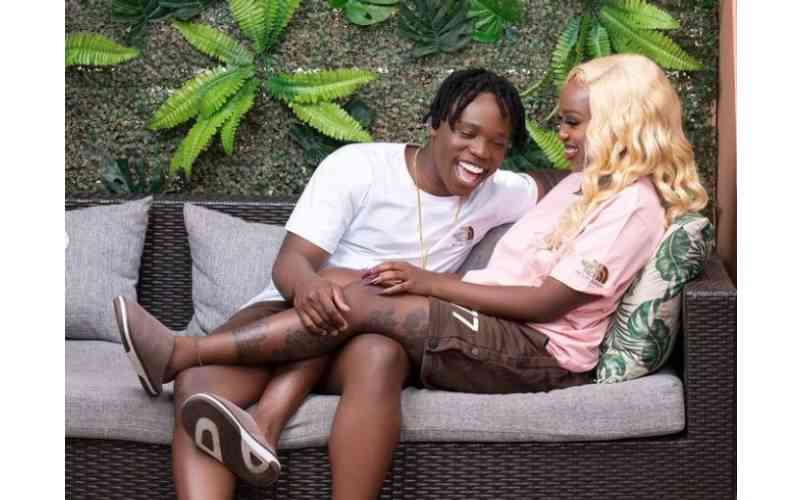 Content creators Keranta and Flaqo, the Kenyan couple that has been capturing the hearts of social media users, recently made headlines when they announced that they were expecting their first child together.
The couple had been hinting at the possibility of a pregnancy for some time, and their fans were eagerly anticipating the announcement of their first child.
So when Keranta posted a video on YouTube revealing that she was pregnant, her fans were thrilled.
The video showed Flaqo holding Keranta tightly as she revealed that she was pregnant. Flaqo's reaction was priceless, as he expressed his joy and excitement at the news.
The couple even discussed possible names for their future child, with Keranta jokingly saying that she hoped it wouldn't be a junior.
However, it wasn't long before the couple revealed that it was all a prank. In another video that was shared on YouTube, Keranta explained that she had swapped the pregnancy tests in order to fool Flaqo.
The couple had a good laugh about it and even posted a follow-up video to explain the prank to their fans.
Flaqo and Keranta recently celebrated their third anniversary and publicly acknowledged their relationship, which they had previously denied.
Flaqo expressed his appreciation for Keranta, whom he described as a God-given gift to him. On her part, Keranta acknowledged that they were meant for each other and ticked each other's boxes.
Prior to their public admission of their relationship, the couple had denied being an item, stating that they only shared the same manager.
Related Topics