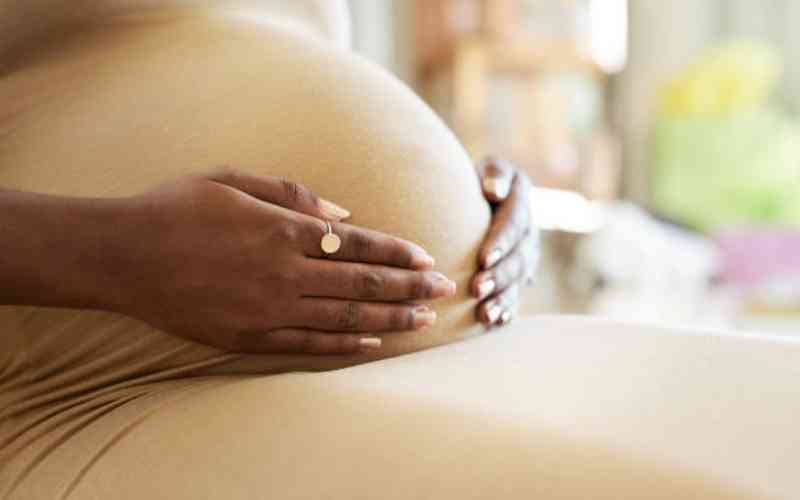 Last year's pregnancy claims against Canadian rapper Drake, by his model friend set up a conversation that will be here for a while.
The scenario is being played across the world, spinning up a debate that borders on the issue of love, intimacy and motives driving the noble aspect of getting babies from undefined unions.
The rapper became a topic of discussion after the Instagram model accused Drake of employing extreme preventive measures in the bedroom during intimate moments.
The internet sensation accused Drake of doing so to prevent her from getting pregnant after getting intimate.
In this incident, she alleged that Drake poured hot sauce into a used condom to kill his sperm.
Apparently, after the act, Drake disposed of the preventive gadget and the model went to the bin, took it and attempted to impregnate herself inside the bathroom.
Drake heard her scream and rushed to her rescue and later admitted pouring hot sauce in the condom to kill his sperm. The rapper had previously mentioned that he had pulled all stops to ensure women do not collect his sperm and carry his babies.
"Gold medalist, flushed the magnums just so they not collectin' my specimens, damn," the rapper had rapped in his song Wasting Time, a collaboration with Brent Faiyaz.
Many women admit to having tried to trap a man by manipulation.
About three months ago, Amber Ray, a Kenyan businesswoman and influencer, in a controversial Instagram post, advised her female followers to only get pregnant for wealthy men.
"I know you cannot admit it, but I know by now even you agree with me that getting a baby with a wealthy man is beneficial. If you do not have money, please look for someone who has more money so that the earthly things do not bypass you."
The post, which garnered over 20,000 views and numerous comments, generated debate on the debatable topic of why women opt to get children with prominent and often rich men.
And the woman, who is married to a prominent businessman herself, hit back at a fan's comment who was unhappy with the post by saying that, "there is no reward in suffering."
While women get involved with men for various reasons, there is a breed of women targeting prominent men.
From politicians to businessmen to celebrities, these women purposely and strategically get involved with these men specifically to get pregnant and then claim financial compensation.
These women according to a UK lawyer, Diane Benussi, are called 'piranha women', named after the masterful, and viciously carnivorous (flesh-eating) fish.
Possibly because they 'feed' on these men's fleshy wallets, sinking their teeth in them and not letting go. "For some women, having a baby is a career move," Diane says. "They are paid to stay home and look after their baby."
Most of these 'piranha women' are never interested in getting married to the men who father their children.
They prefer to stay single (although some of them may later marry other people) while bringing up their children who they keep as 'trophies' and who they use to secure financial and material benefits from prominent men, through channels such as child support or informal arrangements.
According to Leila Orina, a practising advocate, "Child support is a responsibility given to the non-custodial parent who remits to the custodial parent a clearly defined sum of money each month towards the cost of raising the child. Section 23 of the Children's Act lays a duty to parents to maintain the child while section 91 provides that a custodian of the child may apply to the court to compel the other party to pay maintenance for the child."
While financial gain is the main motivation, other women use children to gain power or to achieve social statuses that they would normally not achieve on their own.
So, why do these women target prominent figures and not just any other wealthy person?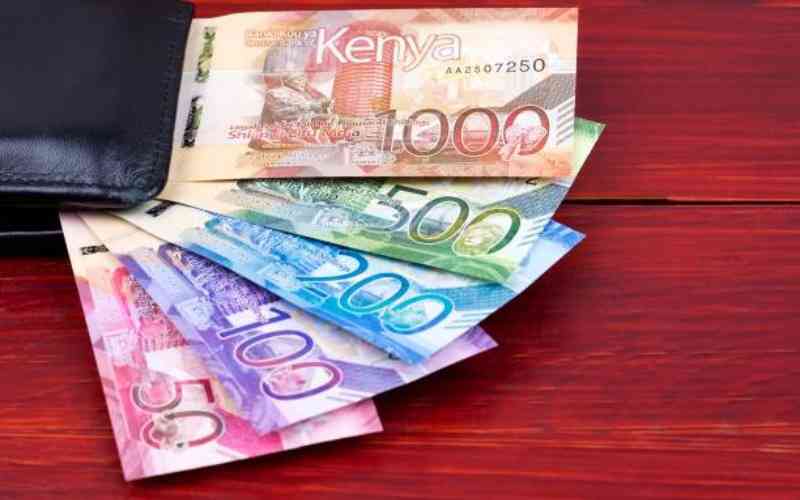 Eve magazine interviewed a group of three friends, whose names have been changed to protect their identities.
Cherry, 26
"I met my baby daddy about a year and a half ago while I was at university. I cannot say who it is, but he was a celebrity before he became a member of the County Assembly (MCA).
At the time, he was campaigning for the elections and he had come to our campus to ask the students to vote for him. I was one of the organisers of the event, and that is how he ended up taking my phone number.
From then on, we hang out a lot, and I would attend some of his meetings. Although I was not so vocal, his friends knew me. I even went to his rallies.
I got pregnant three or four months into our relationship and that is when the drama started. Not that he said anything negative about the pregnancy when I told him, but I started suspecting he was avoiding me.
He started giving a lot of excuses. He would say he was in meetings, or that they have been campaigning till late or that they are meeting with the president, and so it was difficult to see him.
That is when I threatened him. I told him I was going to come out publicly and tell everyone the truth. People already knew about us. I had evidence of pictures we had taken together and screenshots of messages he had sent, and phone calls recorded, and he feared the public knowing about our involvement would ruin his reputation and reduce his chances of winning.
His friends offered me money and asked me to keep our affair a secret, and we arranged how he would pay child support.
Now, he pays our rent and most of our bills. I do not bother him, as long as my child and I are sorted. We are secure and I have secured the bag.
Laura, 26
"Cherry* and I were in high school together. Although we ended up in different colleges, I would visit her in her hostel regularly. I met Marcus* through her actually, because he and Cherry's boyfriend were friends. Marcus is a top lawyer; he has been involved in some of the big cases out here.
To be honest, at first, I did not want to have his child; but, I also did not try to prevent that from happening. I was not using any contraceptives.
I got pregnant three months after Cherry. It was strange, but she is my best friend, so, we decided to keep our pregnancies and bring up our children together as siblings.
Part of the reasons why I decided to have Marcus' baby was also because at the time, I was almost finishing school and I needed connections to get a job. I studied Business Management, and I had heard former schoolmates who had graduated complain that there were no jobs and the few who got employed in good places knew somebody.
Marcus knows a lot of people. Most of his friends are politicians or lawyers or just people with big names and connections. I knew if I got his child, he would make sure that we are provided for and that I always have a job.
He has promised he will find me a good job. I am simply waiting for my son to get older before I start working.
Brenda, 24
"There is nothing as good as having a child fathered by a celebrity. To know that your child's father is known everywhere and equally respected. This means power, money and a good, secure life. The respect people show you is unmatched because deep down they also secretly envy you.
I told myself if I were ever to get pregnant that it would be with somebody famous. The father should also have good money for my desired life and that of my baby. I cannot struggle growing up and let my child struggle too. This economy is hard, the enemy is poverty, you know...
My son Kai's father is a musician. If you listen to Kenya's music you know him - he is a big name. Besides, his friends are also big people. He hangs out with politicians and prominent personalities.
I know Kai will not struggle in life because his father is financially stable. I know everybody has their own lives to live, but what I can tell women is that they should plan their lives. There is no point in having a child with someone if they will subject you to a miserable life.
We do not live together with Kai's father, of course, because he has a wife at home, but I do not mind that, as long as Kai has his whole life sorted.
I have my expectations met and we are living the good life. I know that once Kai grows up and he finds out who his father is, other children will envy him."
Related Topics