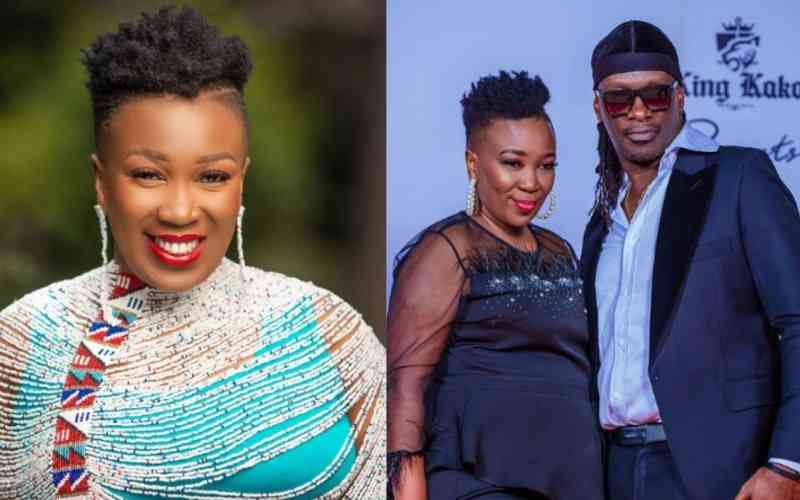 When King Kaka shared a photo of celebrity couple Wahu and Nameless taken during an event dubbed 'The Coliseum, Opulence in the City', 'hawk-eyed netizens speculated that they were expecting a fourth child.
Some went ahead to congratulate the couple but Wahu was quick to dispel the rumours by confirming that she is not expectant.
"Guys guys guys….can't a girl enjoy her food in peace without being congratulated yawa?" she asked.
Wahu and Nameless welcomed their third child Shiro in 2022 and Wahu penned a post narrating the struggles she went through.
She was already in her 40s and was almost making peace with being a mother of two when her third bundle of blessing arrived.
Wahu always wished to have three babies and when the doctors confirmed that she was pregnant, she was over the moon.
Also read: Nameless hints at going for vasectomy
"If anyone told me in January that I'd be ending 2022 as a mother of 3, I would've said that's a cruel joke…They'd told me it was impossible to get pregnant again without medical assistance…I was trying to make peace with being a mother of 2..though 3 had always been my heart's desire," she wrote.
Adding: "Now see God…I have every reason to be grateful. He makes all things beautiful in his time…Getting a baby after 40 years gave a lot of women hope, and some came to my DM, and when I met them, they had hope that it is possible… It is not over until God says it is over."
Nameless talks vasectomy
In June this year, Nameless denied rumours that he had undergone vasectomy. After welcoming baby Shiro, the Inspire singer hinted at closing that 'chapter' but he quickly changed tune saying he was kidding.
"Alaaar.. guys, hamujui jokes buana ... Nameless is NOT seedless buana... To be clear, I just said I am thinking of going for Vasectomy, sijaEnda buana,.. wueh mpaka napigiwa na mum kuniuliza kwanini na zuia further blessings," he wrote.
In a separate interview, Nameless, who is a father of three girls, said not having a son does not bother him as he was focused on giving his daughters the best he can afford.
"Closing this chapter without a male child does not affect me. As long as you have a child who is healthy and you are doing your best, even if it is not 100 per cent, you are supposed to be a guide to the child as a parent," he said.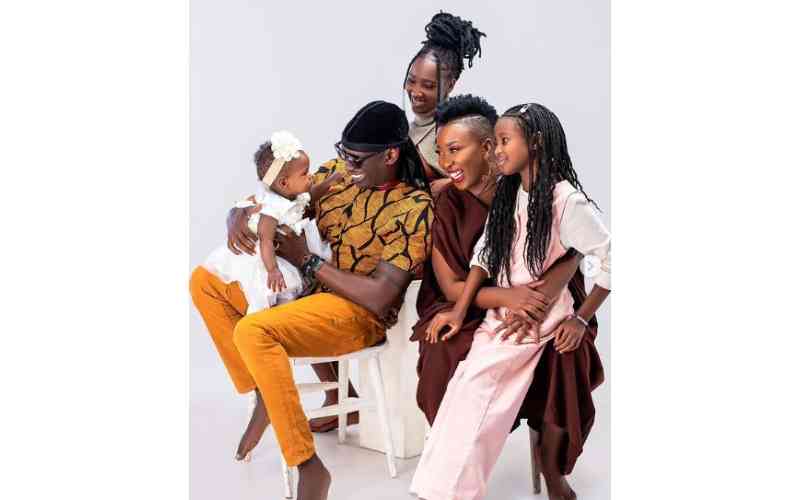 Related Topics