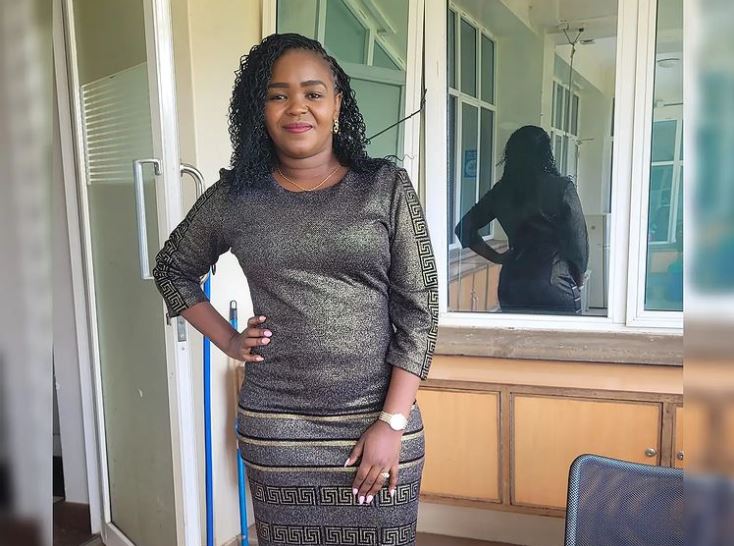 Despite failing to get a baby with her husband for nine years, popular Kikuyu singer Shiru wa GP was still hopeful that God would perform a miracle.
After constant mocking from fans and spending millions to treat her 'infertility,' Shiru wa GP said her husband bowed down to the pressure, leading him to getting a baby with another woman.
During an interview with Kameme TV, the 'Nikuri Ngai' singer said her husband got a child with someone from church, who was her friend, at a time when her music career was flourishing.
"The pressure led to my husband impregnating our church mate. He had given up on me ever getting a baby," she said.
In a past interview, Shiru wa GP said people mocked her for having money and fame but still failed to conceive.
"People mocked me saying that I had money, talent and fame but I could not bear children. Others claimed that I did not want children because they would stop me from singing and travelling abroad," she said.
The celebrated singer said she later realised she had conceived twins when the said friend was five months pregnant, adding that she accepted the baby and her family is still intact.
After prematurely giving birth to her twins, a boy and a girl, Shiru wa GP said her babies had to be put on oxygen but, unfortunately, she lost her son. The hospital bill came to a staggering Sh4.5 million and she had to reach out to well-wishers for financial aid.
"We got depressed. I blocked out everyone. I knew that people were spreading rumours about me, but I did not have time for the negative energy and so, I decided to keep to myself. It is only by the grace of God that we pulled through this," said the artiste in a previous interview.
The singer later developed a chest infection that saw her admitted to the Nairobi Women's Hospital while her daughter was still in the hospital.
The double admissions pushed the hospital bill even higher. President Uhuru Kenyatta contributed Sh1 million to bail her out.
Two years after the heartbreaking ordeal, Shiru wa GP released an inspiring song, Irema, which means scar.