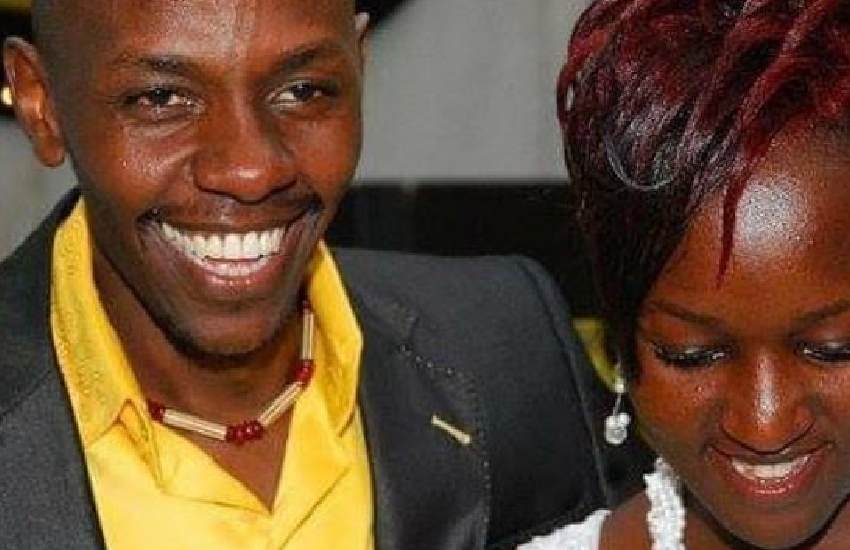 Veteran award-winning disc jockey Karumba Ngatia alias DJ Krowbar and wife Joy Wanjiru have penned heartfelt messages for each other to celebrate their 10th wedding anniversary. 
"Over the last ten years, we have gone through some crazy highs and deep lows but not even once did you ever doubt where we were heading. I am so honoured to have you, an amazing human being by my side," Dj Krowbar said on his Instagram page today - September 3, 2020, alongside a series of heartwarming throwback photos of them.
The Dj who with his family recently relocated from South Africa posted he was honoured and described Joy as an amazing friend, partner and spouse.  "I love you for the person that you are, your love for humanity affirms to me of how perfect you are to be in my life to always remind me that. I speak no one will come into our space and leave the same they came," added the Sunday Best spin-doctor.   
Read Also: DJ Krowbar's love note to wife on their 9th wedding anniversary
As for Joy, she noted how their love life, marriage and family has been an adventure since they tied the knot. "On this beautiful day 10 years ago, I said I do to the love of my life DJ Krowbar. What a great adventure this has been, a roller coaster with many life-changing experiences, joy, laughter, great milestones achievements and amazing 3 babies. My heart bubbles with joy because we could not have come this far if God was not on our side, see what the Lord has done for us my love," wrote Joy.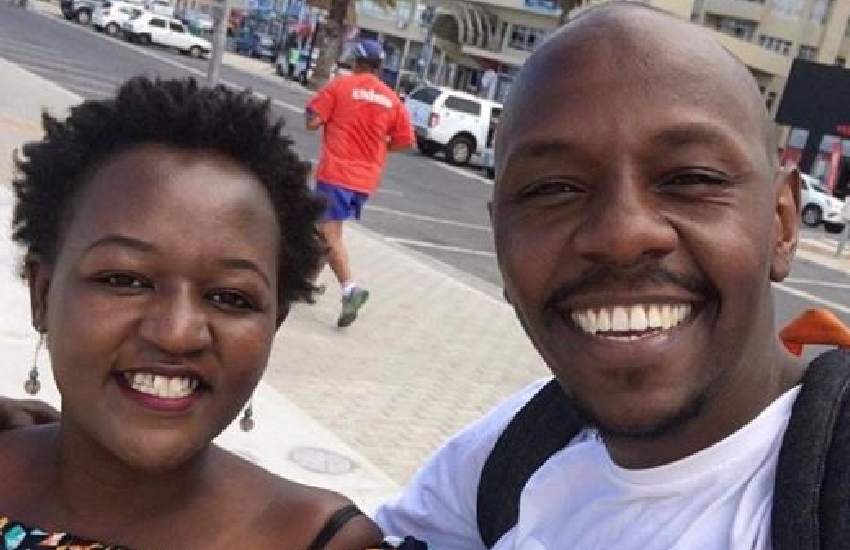 Posting moments from the event, she went on to reveal that despite the high and lows, she would still choose him as a soulmate. "The truth about our journey is there has been hurt, sickness, unmet promises uncertainty and a lot of forgiving that come with 2 imperfect people. With all these highs and lows I will still say I do to you, again and again, my love. I am a better woman because you are in my life. Your passion and love for humanity is enormous my love, you are a great blessing to me, our family and our generation. One decade down, forever to go my love. Happy 10th anniversary to us," she added.
Opening up about their marital journey in heartfelt message five years ago, Joy relished at God's faithfulness saying they married young and advised couples to support each other. "A few years ago when my hubby and I decided to get married, we literally had nothing but each other; it has been a journey of faith all the way. We have gone through all life seasons, but looking back we can testify of God's faithfulness, favour and supernatural provisions. We have grown to love each other more, support and pray for one another.
Read Also:Celebrities rally in prayer for Dj Krowbar's family, new-born
She went on: "Our marriage is where it is today because of what God has allowed us to go through, though we are not yet where He is taking us we fully trust His will as we continue with this journey. Above all God never fails and He honours. His word marriage works, loving every season of the journey. Cc @djkrowbar. Love you to bits and I am forever grateful to share this journey with you."