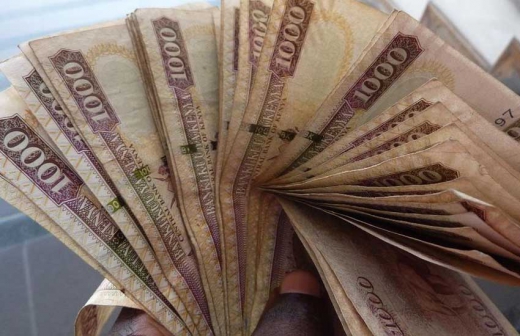 They won't teach you much more than theory in business school, but you can glean some life and money lessons from our local rich
One, don't borrow to spend the money on domestic needs, the money you use for food and similar needs should come from working
Two, learning to live within one's means is crucial, if struggling with debt, you should consider letting go of some 'assets' on loan
Peter Nduati is the founder, majority shareholder and CEO of Resolution Health. He is also a director of First Benefits Ltd, Pine Creek Holdings and Brown Oak Limited, an investment holding company.
I WAS 24 WHEN I MADE MY FIRST MILLION

I made my first million when I was 24-years-old. At the time, I ran a boutique. The idea of a boutique business worked so well. I had approached a TV station and asked if I could be doing makeup and styling for the anchors.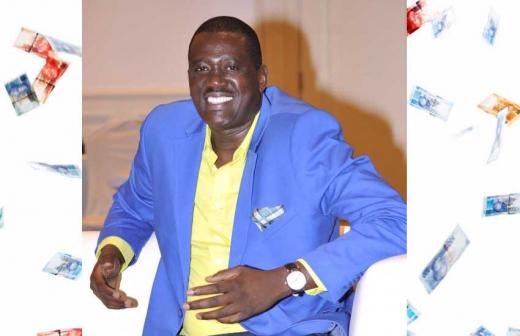 The business brought in good money. But later I realised that I didn't understand the business quite well and that is how it died. Well, I was a young man experiencing my youth. The money just vanished by the time I was turning 26.
To start Resolution Health, I needed Sh40 million. I didn't have the money. All I had was a great concept. I set out looking for capital and met some gentlemen who were willing to invest in my idea.
Of course they demanded to have a lot of control over the business but I put my foot down and made it very clear the extent to which they could influence the business.
I am a thrift spender. I only use money on my basic needs. I look for practicality instead of luxury.
I want my kids to learn money discipline. I am a father of three; two girls and a boy. I teach them to work hard to get the good things in life.
They may receive pocket money but they know that to get the iPhone they will have to figure it out.
NEVER BORROW MONEY FOR DOMESTIC NEEDS
Bharat Thakrar is the founder and CEO OF WPP Scangroup, East Africa's largest Integrated Marketing Communications Company.
Bharat's name appears in Kenya Revenue Authority's recently leaked list of the 100 biggest tax payers.
Assuming you have nothing at all except yourself to create wealth, you will need to get a job to survive.
 BUT to grow wealth, you will need to budget your earnings such that some percentage goes into savings. You can then invest your savings into ventures that earn you back profits.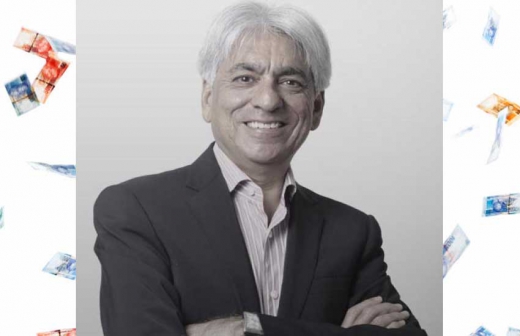 Wealth creates more wealth– depending on what you do with it. If you run a business and it is solvent you will make more wealth. But if you are young (you have just graduated) I would suggest that you seek to be employed and gain experience before starting your own business.
Then choose a field that you are both passionate about and have experience in because without that there is a 99 per cent chance that you will make fatal mistakes.
If you own a business and find yourself in debt, don't borrow more until you are able to diagnose the problem. It is always prudent to determine whether a business is solvent or insolvent. If it is solvent, and you are struggling with debt, you have several options.
1. First, you can seek investors and sell them shares in the business. The investor will offset the debt plus get the business to profitable levels.
2. You may also want to list your company in the stocks exchange.
3. You could also go ahead and take up a loan – but only if you are certain that you will be able to recoup the money and pay it back.
Don't borrow to spend the money on domestic needs. The money you use for food and similar needs should come from working – not borrowing.
Say you lose your job, get a pay cut, or divert your earnings elsewhere, you should react by changing your lifestyle to meet the new reality. For instance, you can move to a cheaper house. You could stop eating out. Spend money only when you need to and not when you want to.
AS LONG AS THE WORLD HAS PROBLEMS, THERE WILL BE UNIQUE BUSINESS IDEAS
Simon Kabu and his wife Sarah are the proprietors of Bonfire Adventures. In 2015, Bonfire emerged in the top 10 in a list of 100 fastest-growing mid-sized companies in Kenya. He was recently in the news for buying his wife a 20 Million bob worth Range Rover birthday gift.
One time, a company CEO, who was part of a getaway my wife and I had organised for a group (we were part of the circle and so we did the job pro bono) asked if he could pay us. And that is how the idea for Bonfire Adventures was born.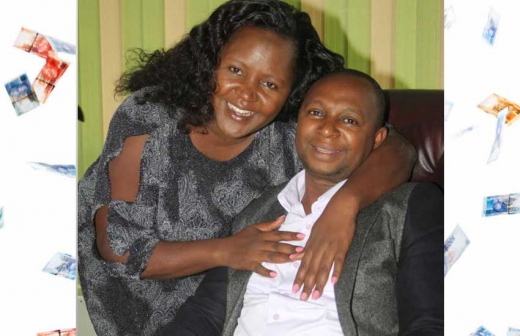 A successful business, almost in every instance, is an original idea. Yes, it is true, that matatus make good money, that Mpesa businesses also perform incredibly.
But that does not mean that they are investment options for you. If you want to enjoy unbridled success, be unique.
 If you have an original solution to a possible need by people, then you are assured of success in business.
When you copy an idea, their idea will always come out on top in discussion circles. At the time we started the company – between 2004 and 2007 – we hadn't heard of a company that offered getaway services. And If there were, they weren't known.
Let your imagination soar. As long as humanity will continue having problems, business ideas will always abound. Identify someone's problem, find a solution for it and you will be in business.
We worked long hours – way past midnight. Me and my wife were the only employees at Bonfire. We did everything: from marketing to accounting.
 KNOW WHEN TO LET GO OF SOME 'ASSETS'

Joanne Mwangi is the founder of Professional Marketing Service (PMS), an award winning highly reputed advertising agency.
Save before you spend your earnings. I am a member of two SACCOs. However, I have sought to resign from one to focus my savings – which often make about 10 per cent of my earnings.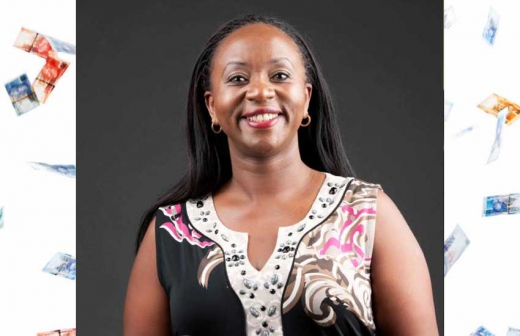 Learning to live within one's means is crucial. For instance, if someone lost some percentage of their income, I would say they immediately cut out any luxury and high cost items: nights out, drinks with friends or contributions to church or philanthropic activities.
They would need to sell certain assets such as a car, and move to a more affordable house. Don't die of stress accruing debt, in pursuit of acquiring worldly assets
If struggling with debt, you should consider letting go of some 'assets' on loan, so as to free some money and lessen your burden. The first asset that I ever attempted to buy was a house at Villa Franca, Imara Daima, at age 26. Sadly, I was unable to manage the repayment and lost everything.
Prioritize investments that give passive income. I think investing in real estate is a good bet for long term low to medium risk returns.