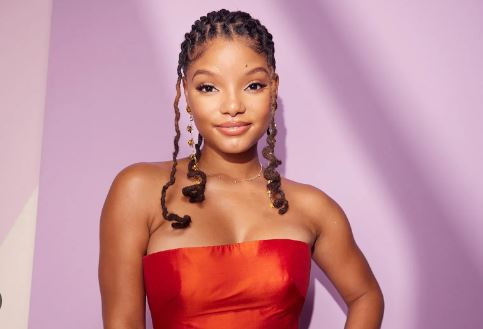 Halle Bailey has addressed recent comments about her appearance amid ongoing speculation about her rumored pregnancy.
The 23-year-old actress, best known for her role in The Little Mermaid, took to Instagram on Saturday to respond to a fan's remark about her having a 'pregnancy nose.'
In a video clip showcasing a close-up of her face, Halle firmly stated that there would be consequences if such trolling persisted.
In the video, Halle declared, "If I see one more person say something about my nose one more time, it's gonna be hell to pay." She emphasized her pride in her identity, stating, "Cause I am black. I love my nose."
Halle concluded the message with a plea to be left alone: "Why are you concerned about my nose for? Leave me the hell alone." Notably, she avoided addressing the pregnancy rumors during this response.
Speculation about Halle's pregnancy has been circulating for some time, reaching a peak last month when fans fervently shared their opinions on the matter.
The rumors suggested that she is expecting her first child with rapper DDG (Darryl Dwayne Granberry Jr.).
The speculation gained momentum after Halle was spotted outdoors in Santa Monica with DDG, wearing a loose grey hoodie that some fans interpreted as concealing a potential baby bump.
View this post on Instagram
This is not the first time Halle has faced pregnancy rumors. In September, similar discussions arose on social media, with fans debating her possible pregnancy based on her wardrobe choices.
However, Halle's recent response on Instagram focused on shutting down criticism of her appearance rather than directly addressing the pregnancy speculations.
The ongoing rumors have not only fueled discussions about Halle's personal life but have also sparked debates about the potential impact of a pregnancy on her career.
Related Topics