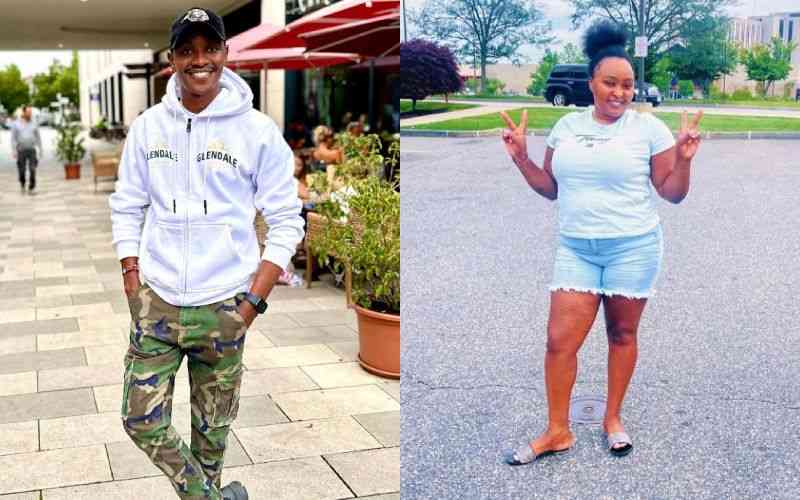 A week after Edday Nderitu told the world that she was done with Samidoh, the Mugithi singer has seemingly responded through a cryptic post.
The Kairitu Gakwa singer, who is currently on a European tour, on Friday said people who can't address issues privately often chase attention.
"If they can't privately address you, then understand their public criticism is only for attention.
"Don't take it personal!" he wrote.
Last week, Edday said she had left Samidoh, clarifying that she is not in any polygamous union.
Through a post on her socials, Edday, who is currently in the US, said she opted out of her marriage with the Mugithi star over what she termed as a toxic environment.
She further added that she had to protect her teenage daughter and her own sanity.
"I am not in any polygamous marriage as stated I left the husband for whoever needed him more. I made a decision to remove myself and my kids from that toxic environment especially my teen daughter who unfortunately is the direct recipient of unbelievable behaviour displayed," she wrote.
Edday said she has managed to raise her children with no help and she is proud of the steps she has made so far.
She stressed the importance of peace in her life as she has decided to steer clear of any drama.
The businesswoman also called upon blogs to leave her name out of the infamous love triangle (Samidoh, Nyamu and herself) as she is no longer part of it.
Early this month, Nominated Senator Karen Nyamu said she doesn't want to have Samidoh all to herself.
Through a Facebook post, she said her prayer was for Samidoh and Edday to patch their differences so that they could become one big family.
Related Topics