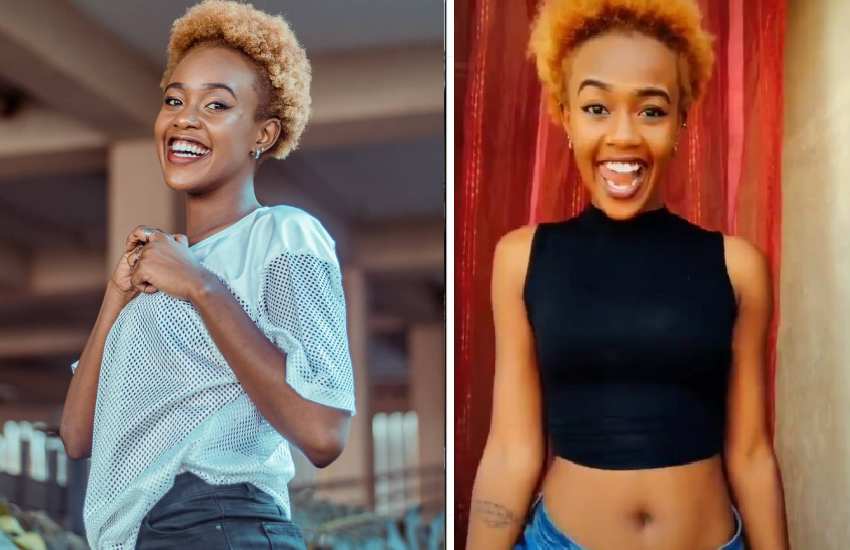 Azziad Nasenya, a 19-year-old student who trended after videos of her jamming to Femi One's new hit Utawezana featuring rapper Mejja alias Okwonkwo, is soon to grace your TV screens.
Dubbed as the Kenyan Tik-Tok queen for her enchanting, effortless waist wiggling and infectious smile after her Utawezana challenge video went viral, Azziad disclosed that she recently landed a lead role on a soon-to-air TV show.
Whilst she kept details of the show under wraps, Azziad narrated to eDaily that she received over 13,000 messages on WhatsApp after her number was leaked to the public.
"It is weird because they were making fun of me and at the same time, sneaking to my inbox to tell me things, it was horrible but funny at the same time," she said.
Read Also: Singer Harmonize flaunts 'palatial Konde Gang headquarters'
Responding to trolls and blasting the unwarranted intrusion, she lamented that those known to her were handing out her number without regard to the consequences.
"A lot of you will find this very petty but I don't care. To me this is very serious, I don't like it. Stop giving people my number without my consent," said Nasenya.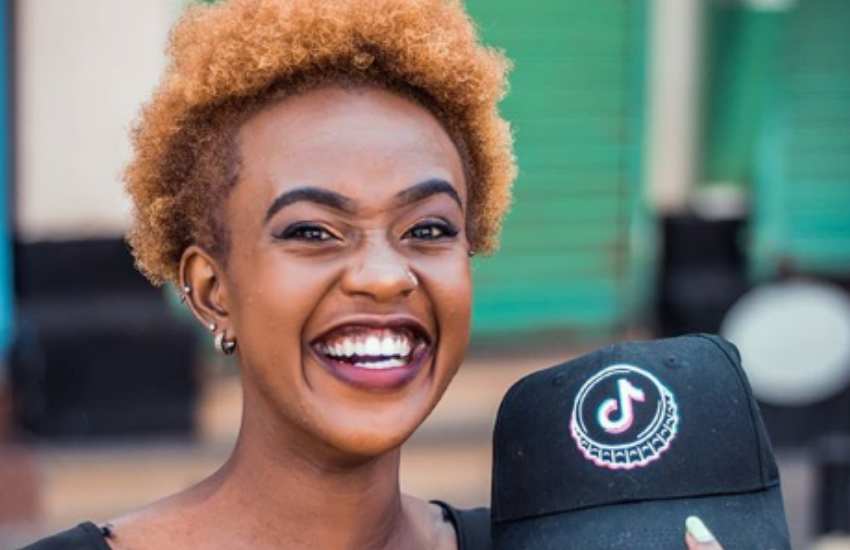 She explained that she had to take drastic action including switching off her phone and castigated social media users who dug up old photos from her Instagram and YouTube accounts in a twisted bid to shame her.
" I do not know why people would dig up old photos because all of our photos from back in the day look different, it was very weird," she said.
A move that saw K24 TV news anchor Betty Kyallo came out strongly in defence of Azziad in condemnation of cyber-bullying.
"Kenyans have normalized this culture of hate. People have normalized hating on anything, bullying, spreading lies. It's normal now," Kyallo observed.
Read Also: Betty Kyallo's struggle with daughter's rare autoimmune disease
She noted that while one could attempt to shut out the noise when targeted by cyber-bullies, it was not easy as hurtful messages not only affect them but those they care about as well.
"Personally, I've developed a thick skin because I'm used to it. But at the end of the day, we're all human, everyone has feelings. You also don't realize that it also affects the relationships in your life; like family and friends.
"If you have friends or families who are being victimized online, don't be that person always telling them, 'look, see what they're saying about you or see what they've written about you,'. No, it is your responsibility to protect them if you truly care," she asserted.
Related Topics