The days when celebrities could only address issues in elaborate press conferences and statements by their representatives are long gone. Now, an irritated celeb can easily use social media to set the record straight on a persistent rumour.
Sometimes, our favourite entertainers are forced to defend themselves against trolls as well as protect their families from being dragged into the battlefield that is the internet.
Nyashinski aka Nyamari Ongegu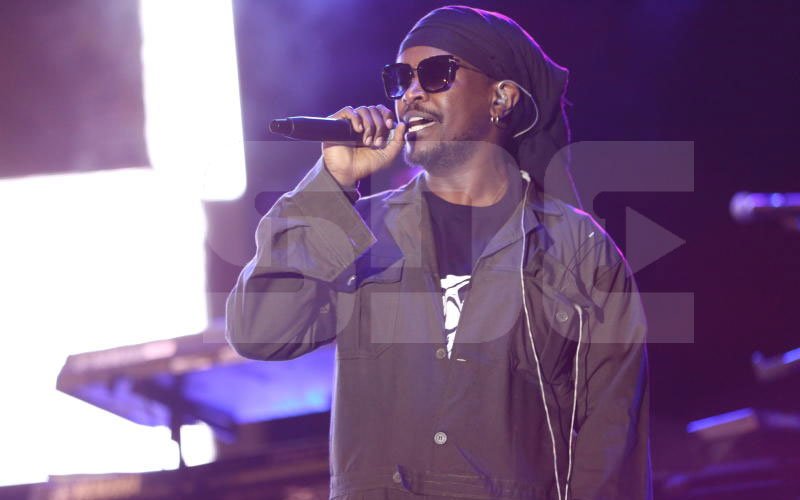 Known to be discrete about his personal life, the award-winning rapper hardly ever talks about what's going on with him, unless it's new music.
He broke his own habit late last year when he graced us with a heart-warming post that announced he had wed long-time girlfriend Zia Bett.
But the fake news instigators and rumour-mongers could not help themselves but to stir the pot and purport that the celebrated rapper and his wife were expecting their first child in a few weeks.
READ ALSO: Six celebrities who have faced cyber bullying
The seemingly aggravated artiste took to his twitter to respond to a wide-reaching twitter post from a fake account which announced the news.
"Clown," Wrote the Hayawani rapper.
It may have been a one-worded response, but it was all that was needed to put the unfounded rumours to rest, as well as a hint on how he felt about the fake page.
Akothee aka Esther Akoth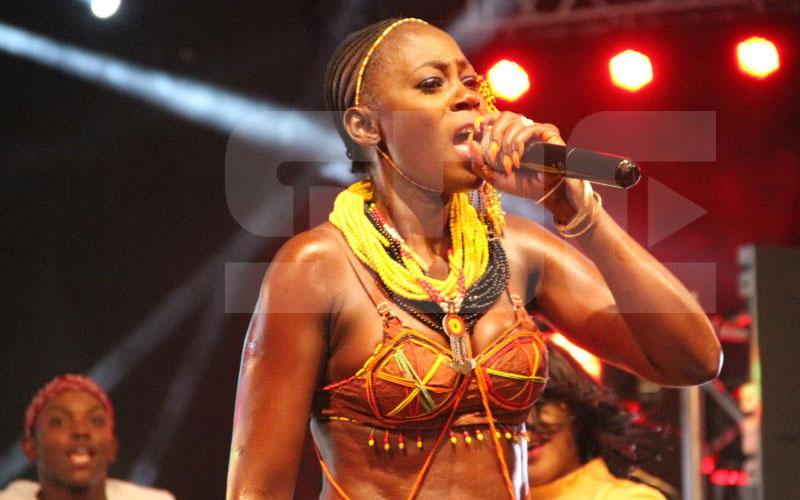 Bold, outspoken and flamboyant, the mother of five takes no-nonsense when it comes to internet bullies and critiques.
She responds heatedly and passionately and has been known not to let things go, putting haters in their place and make them think twice before insulting her again.
In 2018, a fan triggered the Oyoyo singer by picking an issue with her family and lifestyle.
In one of her most merciless responses yet, the hunter became the hunted as Akothee visited the troll's page, ridiculing her looks and lifestyle piece by piece.
The singer went ahead to label her "hater of the week."
"When I decided to visit a haters page and see what they got hating on my family and my lifestyle. Madam, you are there busy standing with plastic bags. Do not wait for NEMA's wrath because when they catch you, you will have more problems than the ones you have already. This is how you expect me on the beach or next to a pool?" wrote the furious star.
Zari Hassan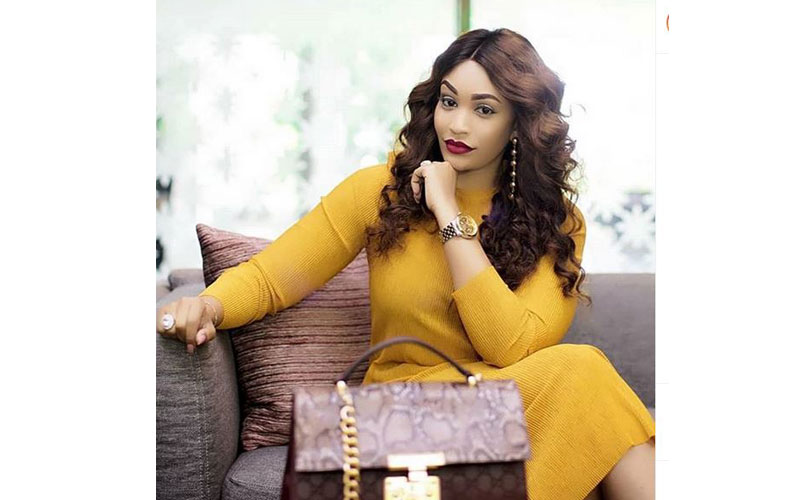 The influencer enjoys a 7.2 million following on Instagram and she proves that with all the love comes hate too.
Having been the target of nasty allegations and insults from strangers on the internet one too many times, the Ugandan socialite put her foot down when one troll accused her of being a prostitute.
 The Instagram user blatantly ask Zari if she had stopped "the trade".
"Vipi umeacha umalaya siku hizi?" wrote bully.
READ ALSO: SDEHotList: Celebrities who struggled with mental health issues
Understandably irate, the mother of five clapped back, suggesting that it was not the troll's business unless she helped Zari "do the deed".
The savage self-proclaimed boss lady went ahead to interact with other fans and sarcastically stated, "You would think (she) helps me spread my legs."
Kim Kardashian West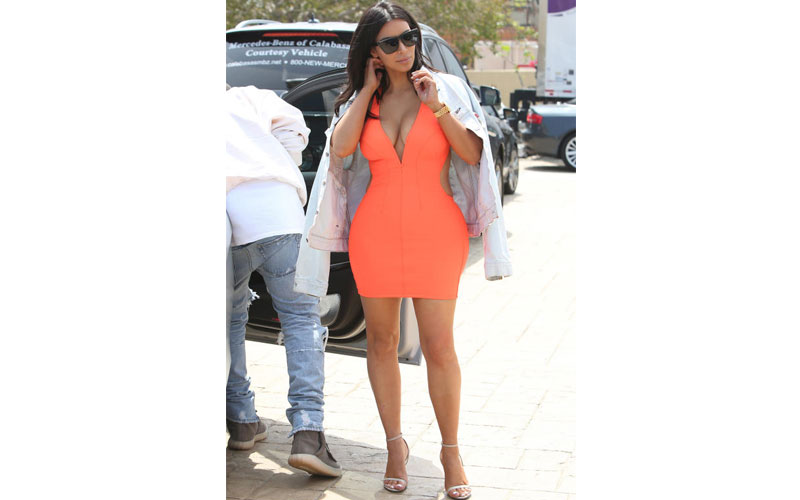 Actress Lindsay Lohan didn't get away with it when she tested the patience of the reality TV star.
"I'm confused," trolled Lindsay, commenting under a Kim Kardashian snap captioned "Kim K's new look, thoughts?"
Not letting the subtle mockery slide, Kim responded.
"You know what's confusing…your sudden foreign accent," referring to Lohan having a sudden strange accent in 2017.
Proving that she doesn't take coming after her family lightly, the famous influencer also jumped to her sister Khloe's defence when a cyber-bully came after her.
"Lamar Odom to Khloe Kardashian: I knew my marriage to Khloe was over when she was on her second or third NBA player," wrote the troll, referring to an interview Khloe's ex-husband Lamar had recently sat in where he made the controversial comments.
"Or second or third brothel," Kim responded viciously, referencing Lamar's trips to brothels, one which saw him reportedly overdose and have a near-death experience.
Khaligraph Jones aka Brian Ouko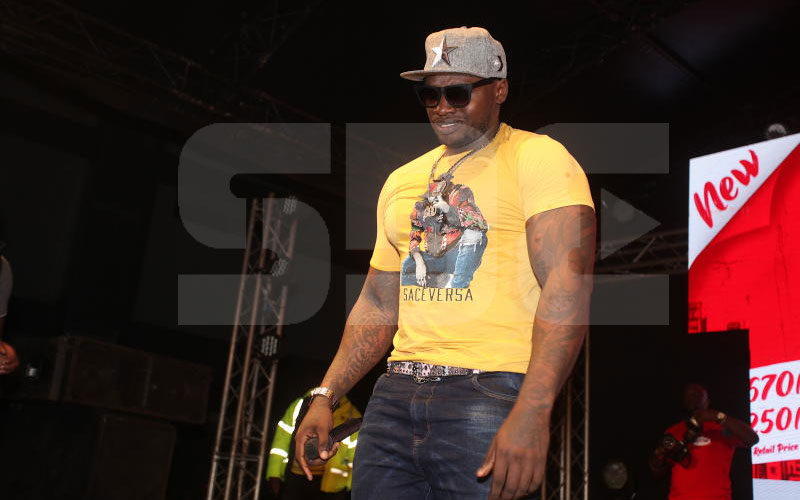 One look at celebrated rapper Khaligraph Jones, and you can tell that he goes to the gym. And that buff exterior is just but a representation of what is to come when instigated.
After the star was awarded the Best rapper in Africa at Sound City MVP Awards, Nigerian rapper Blaq Bonez took to social media to belittle Jones, stating he (Bonez) is the best rapper of all time and Sound City MVP awards got it wrong when they handed the award to Khaligraph.
But the rapper was quick to prove that he is indeed 'baba yao' as he self- proclaims when he hit back- not with a social media post, but a hit song- best rapper in Nigeria.
"I'm kidding about a diss track... you people are taking me too seriously. Congrats Khaligraph Jones. And I'm sorry," tweeted a subdued Blaq Bonez after much backlash from Khaligraph fans.
"What a shame. I was so excited, now am gonna diss each and every one of you all Nigerian rappers and become the top Nigerian rapper then apply for citizenship," wrote Khaligraph.