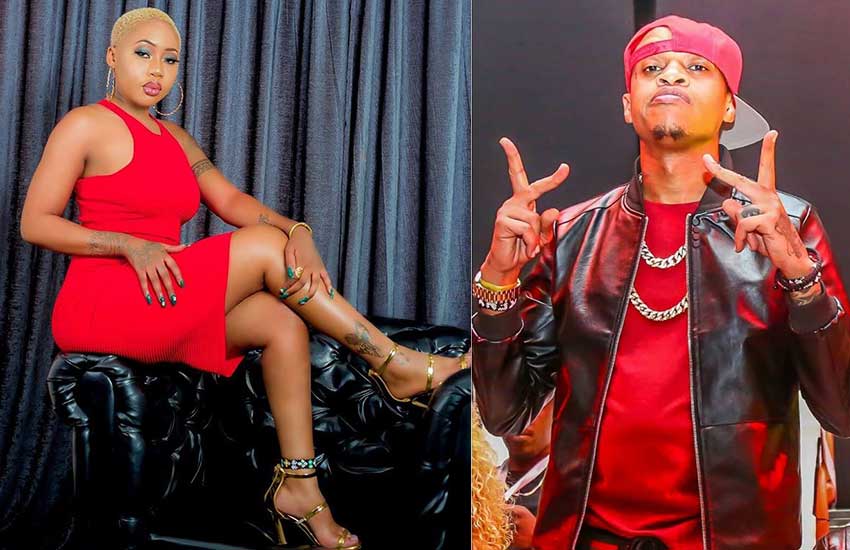 Bongo Flava socialite and video vixen Amber Lulu is ready to settle down and have children with flamboyant Kenyan rapper Jackson Makini alias Prezzo.
Speaking to Ijumaa Wikienda, Lulu explained that she is done with the excesses of youth and is ready to be a mother.
She narrated that she is looking forward to even having twins and urged her lover to make haste in taking steps to parenthood.
"Nadhani huu ni muda wangu muafaka wa kuzaa, namshauri anayenimiliki tupate hata mapacha wa harakaharaka maana usichana nimeshafanya sana, nataka kuwa mama sasa nibebe mtoto wangu ninyonyeshe," said Lulu.
Prezzo and Amber Lulu hooked up back in 2017 but their steamy romance ran cold a year later after a video emerged of the vixen getting cosy with singer Nuh Mziwanda.
"Mimi sijaachika, nimeacha…Mapenzi ambayo sio ya ukweli tunadanganyana tu unaelewa, mwisho wa siku mimi mwenyewe nimeamua niwe tu peke yangu nifocus na career yangu tuone kama itaweza au itakuwaje…Love huwa na stress too much mimi mwenyewe nikuwa tu na stress siwezi kufanya chochote," she said in July 2018.
But fast forward to January 2019, Lulu took Instagram by storm after she posted photos she took with Prezzo, and in a seemingly conciliatory tone, explained that she could not afford to be in a relationship with other men.
"Jamani mimi sijazoea kuhangaika. Na mimi niko hivi nikipenda, napenda kweli no matter what! Sasa mnataka kuniona kila siku na bwana mpya? Siwezi na nishateseka sana, nishadharaulika sana," said Lulu.
She added: "Kwa huyu hakuna hivo vitu, ananijali anajua maana ya upendo, ananiheshimu. Nyie mnaniona kicheche yeye ananiona queen Elizabeth. Na matatizo yangu hajawai hata kunidharau. Anajua thamani yangu. Kwa nini nisirudi kwake? Niacheni jamani."