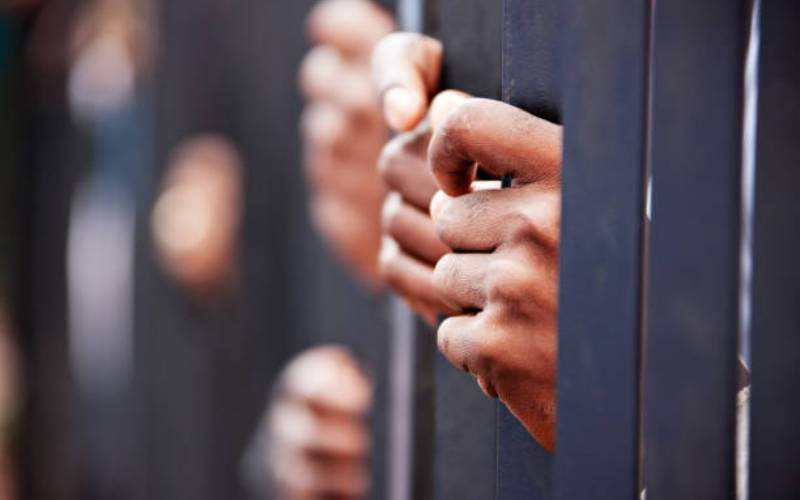 A pastor arrested in connection with the murder of woman will remain in custody for two weeks.
A Thika court allowed the police to hold Christopher Kolum for 14 days as they investigate the death of a woman in Ruiru on February 8.
The 50-year-old pastor was arrested on Monday at his house in Mukuru kwa-Njenga, Nairobi, almost a month after the death of Christine Makena Maingi.
Makena, 36, a businesswoman was found dead at her home in Gatong'ora estate in Ruiru hours after the said pastor visited her house.
A postmortem revealed that she had been strangled ruling out an earlier theory by the police that she had committed suicide.
Police believe Makena could have been killed between February 6 and 7, due to her partly decomposed body.
Ruiru DCI boss Moses Ombati said police are yet to get the motive of the murder.
The police had hoped to get court orders to further detain the suspect and complete their investigations.
Ombati said they have so far managed to link the man in custody to the murder.
"We have established that he (the suspect) was the last person to speak and be seen with the woman before her death," said Ombati.
The police chief said the pastor had confirmed to have met the woman at her house where she had requested special prayers in order to seek divine intervention in conceiving.
He, however, denied that he had strangled Makena insisting that on the fateful night, they held prayers after which Makena went to bed and he left.
This was on the night of February 6. The suspect told investigators that after this prayer session, he did not get a chance of meeting or speaking to Makena again.
He claimed that he only got to know about Makena's death last Tuesday when he was picked up by detectives.
Related Topics