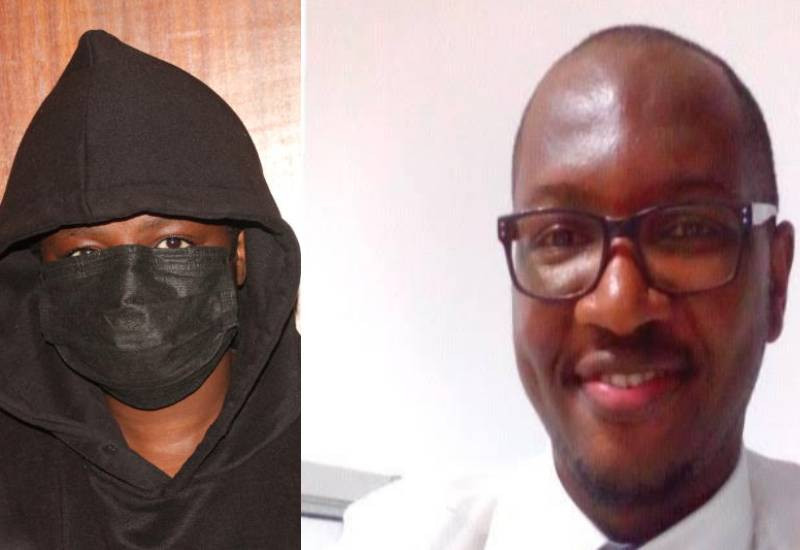 The loss of human life is always impactful- first, for loved ones and family who are plunged into grief, then, for the society, who either witness the loss or can relate to it.
When such tragedy is covered in suspicion, and potentially crime, it often leaves locals anxious about their own safety, or shocked by gruesome details that are slowly uncovered by the police and investigators in the days that follow.
Eric Maigo's death
The former Nairobi Hospital acting Finance Manager was found dead at his home in Nairobi's Woodley Estate on September 15, 2023.
It was a terrible scene that has been described on multiple reports as 'bloody', with investigations ascertaining that the late Maigo had suffered at least 25 stab wounds.
The team from the Directorate of Criminal Investigations immediately combed through CCTV footage and data from the deceased's phone in order to piece together his last moments.
Early on in the investigation, The Standard reported: "Sources said CCTV images captured Maigo getting home at around 11 pm on Thursday. They said Maigo, who was in the company of a female companion, left his car outside his gate and proceeded into his house."
"Inside the house, police found a bottle of whisky on the table. However, there were no glasses meaning Maigo and his visitor may not have enjoyed the drink. Police also found two blood-stained kitchen knives in the sitting room."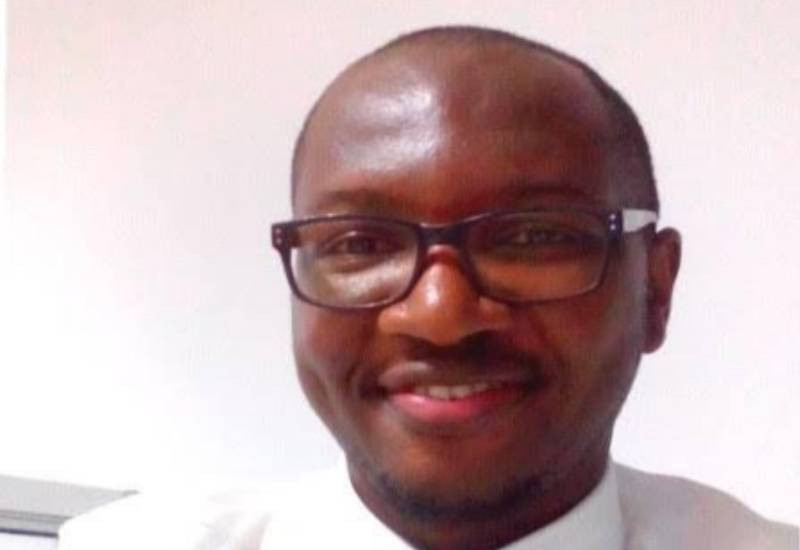 In the days that followed, the police released footage of a young lass who was captured on CCTV footage leaving the neighbourhood under strange circumstances, even climbing over a fence and falling over razor sharp barbed wire on the compound walls.
As the hunt for the suspect continued in the following weeks, social media was abuzz with talk of the murder and the young suspect linked to it.
Images of the girl, who was dressed in a red hoodie and animal print trousers made their rounds on the internet, becoming viral.
As some onlookers condemned her suspected actions, others looked to hear her side of the story first.
The girl, identified as Ann Adhiambo was arrested on September 26 at the Olympic area within Kibra.
She told police that the late Maigo had picked her up on the roadside after she fled home following a disagreement with her mother, and claimed that she stabbed the 37-year-old in self-defense.
However, Maigo's family and acquaintances have continued to speak highly of him, mourning him as a hardworking and bright person as he was laid to rest last week. They have also demanded justice for the crime.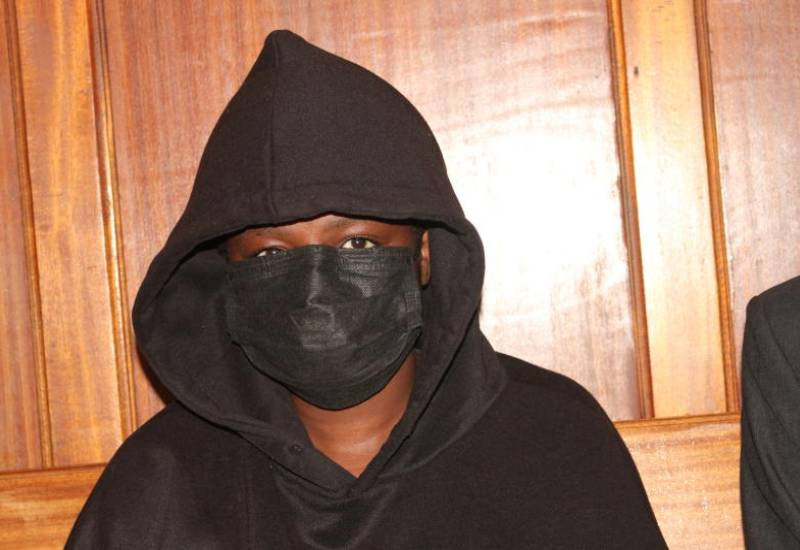 The Standard reported on Friday: "According to an affidavit sworn by the investigator on September 15, investigations indicate that [Adhiambo] was among the group that orchestrated the violence which resulted in the death of Maigo."
In the wake of continuing investigations, Nairobi Hospital Chief Executive Officer James Nyamongo in a press statement asked colleagues to remain calm.
The suspect has been detained for 21 days.
"The continued detention of the respondent is immensely necessary for the furtherance and finalising of the investigations, her release could further lead to interference with the investigation," Corporal Patrick Boge said in his affidavit.
Lawrence Warunge accused of killing four family members
A university student, then 23-year-old Lawrence Warunge was accused of brutally killing four family members and a farm hand at their home in Kiambu in 2021.
The news of Warunge's arrest in connection with the murders sent shockwaves across the country in January 9 that year.
"[He] initially confessed to committing multiple homicides upon questioning by investigators. His claims were corroborated by autopsy reports of post mortems conducted on his victims," a report by a local news site read in part.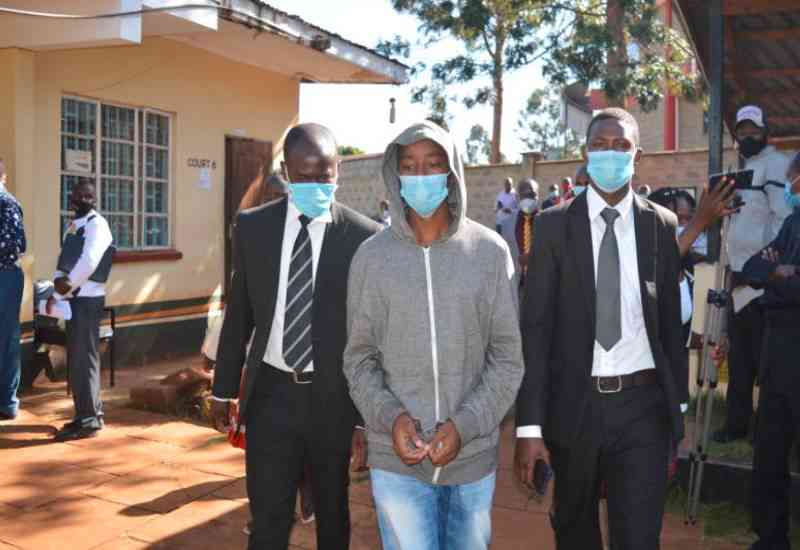 The Standard reported that the university student was suspected of killing his parents, brother, nephew and a gardener, and that initial medical investigations revealed he was unfit to stand trial.
"[Warunge] allegedly stabbed his 55-year-old father, Nicholas Njoroge, at least 30 times, police said.His mother, Anne Njoroge, was also found stabbed in the family home kitchen in Karura Ka Murimo in Kiambaa. The suspect, who was a student at Mount Kenya University, is also accused of fatally stabbing his younger brother, Christian Njenga, and his nephew, Maxwell Njenga," the report read.
"Warunge also turned on the family farmhand, James Kinyanjui, whose body was also found in the compound in the morning of January 6, 2021."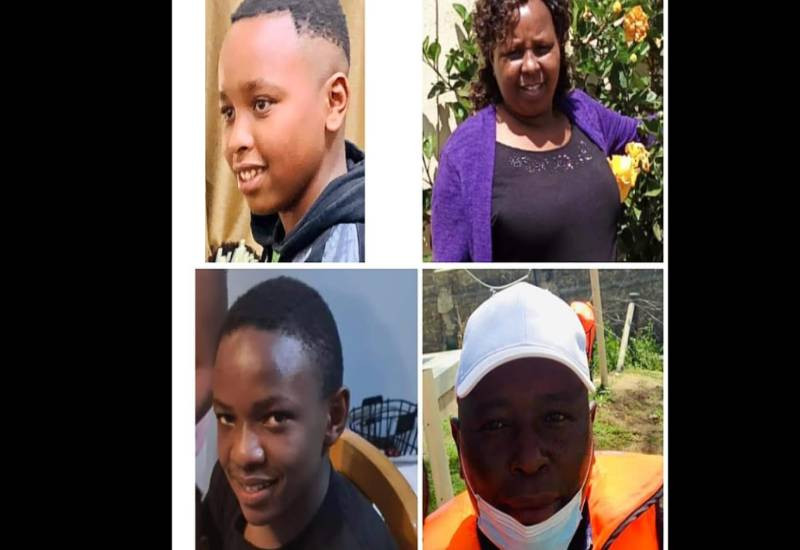 The suspect was declared fit to stand trial later that year.
The results introduced a twist in the case as he pleaded not guilty to all five counts of murder, according to a local news site.
City lawyer Paul Magu allegedly kills wife and children
Paul Magu, a lawyer, reportedly killed his wife Lydia Magu and their children Allen, 9, Ryan, 8 and Tiffany, 6 before killing himself in 2014.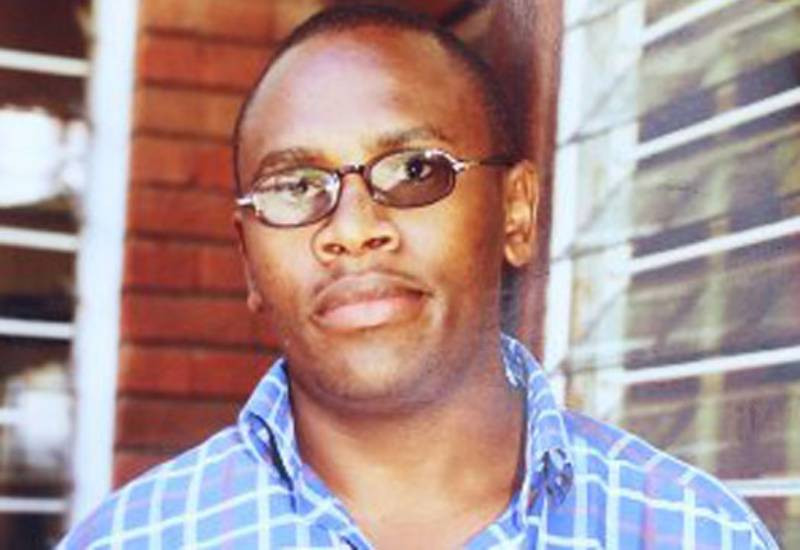 The Standard reported at the time how the deaths were later linked to cultic killings: "His brother believed that the church turned Magu because he was a nice man who loved his family. The mother believed that there was more to church and Paul Magu. She said that before he died she told him to be more careful with his female cleric pastor Ann Nyoro whom she believed had an affair with the said pastor."
Pastor Ann Wambui Wanyoro was later charged with the possible planning of the murders of Mrs Magu and the three children.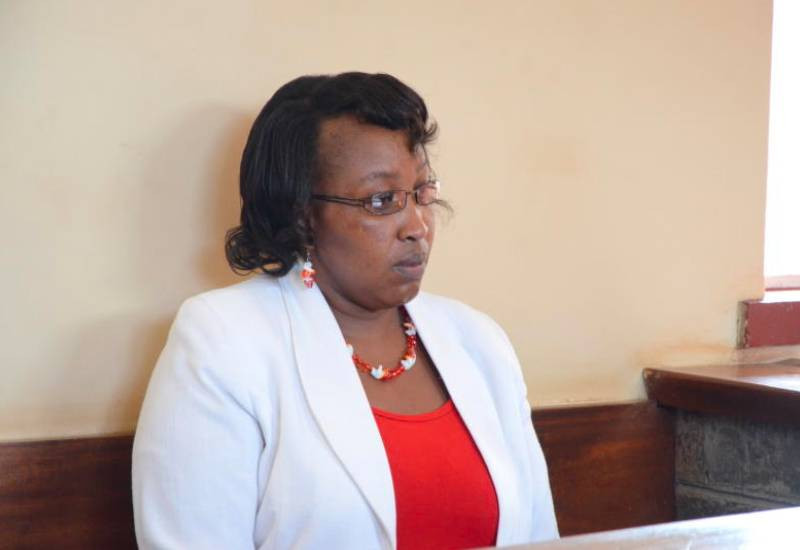 "The court heard that Mrs Magu went missing on November 23rd, 2014 and her partially burnt body was found in a thicket on Kiambu Road. Magu left home with the three children in his car but returned home alone before travelling to his rural home in Thika the same day," a national publication reported in 2016.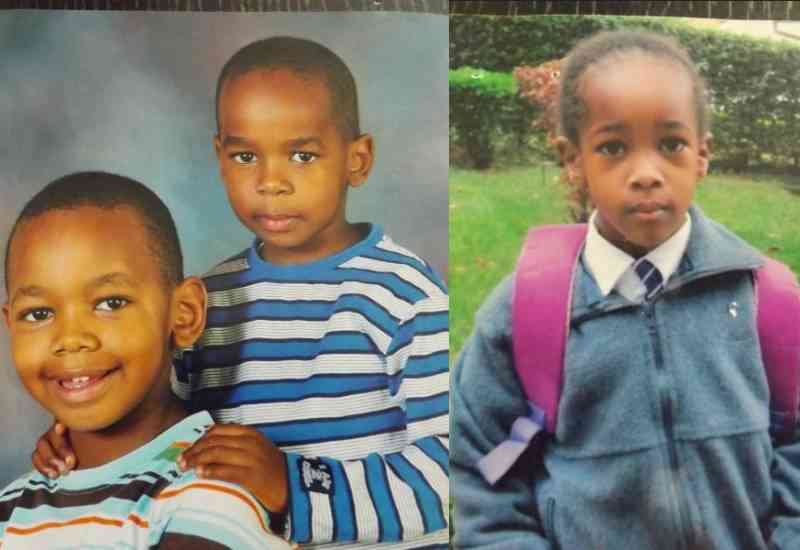 "He was found dead on November 25th, 2014. The bodies of the children were found in different parts of the 2,500-acre Tatu City real estate land."
Edwin Chiloba found in metal box
A Kenyan fashion designer and LGBTQ activist, Edwin Chiloba was found tragically killed and left in a metal trunk near Eldoret in January this year.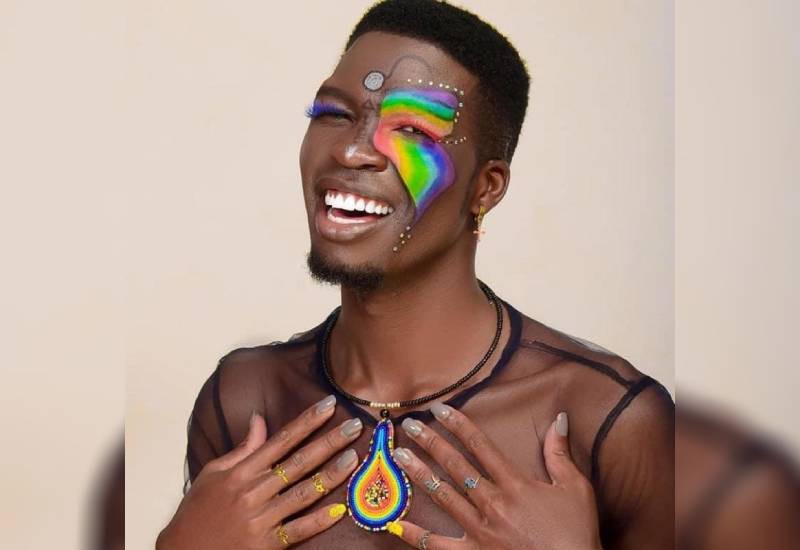 Preliminary investigations noted that he may have been killed elsewhere and then moved and dumped where he was found, along the Kipenyo - Kaptinga road, in Kapsaret.
The Standard reported: "A bodaboda rider who was interviewed by the police said that he saw a vehicle without number plates dropping the metallic box before driving away. Police who were manning a nearby roadblock were notified of what had happened and they rushed to the scene where they found Chiloba's body."
The 25-year old's death sparked outrage and much discussion online, with human rights activists and loved ones calling for speedy investigations and for justice to be served.
One Jackton Odhiambo, a photographer and alleged long-time friend of Edwin was later linked to his murder.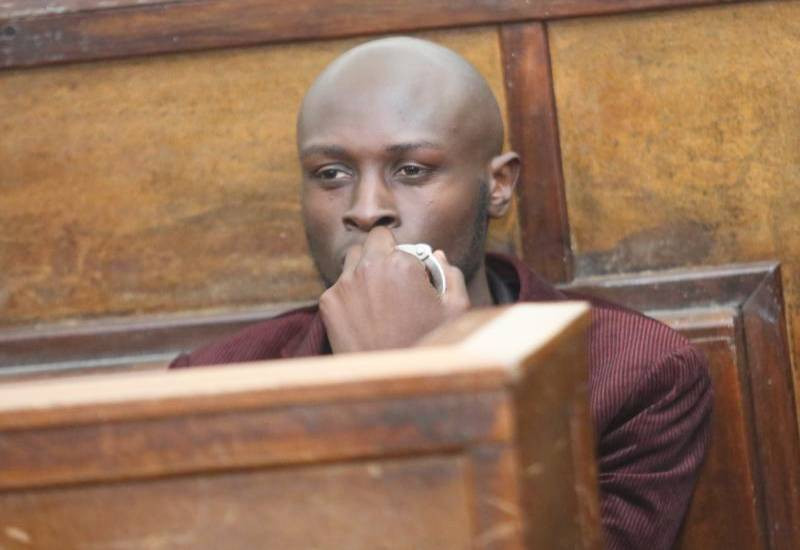 "A post-mortem conducted by government pathologist Johansen Oduor at the Moi Teaching and Referral Hospital (MTRH) revealed that Chiloba died of asphyxiation- lack of oxygen," a local news site reports.
The have been more horrific murder mysteries that have made headlines through the years, with marketing research firm Macrotrends reporting that Kenya's murder/homicide rate has been increasing steadily since 2020.
The murder/homicide rate for 2018 was 3.14, a 37.66 per cent decline from 2017. In 2019, it was 3.09, a 1.52 per cent decline from 2018. In 2020, it increased to 3.58, a 15.61 per cent increase from 2019.The murder/homicide rate for 2021 was 5.27, a 47.51 per cent increase from 2020.
"Intentional homicides are estimates of unlawful homicides purposely inflicted as a result of domestic disputes, interpersonal violence, violent conflicts over land resources, intergang violence over turf or control, and predatory violence and killing by armed groups," the study, which estimates the rates per 100,000 people in a population reports.
Related Topics