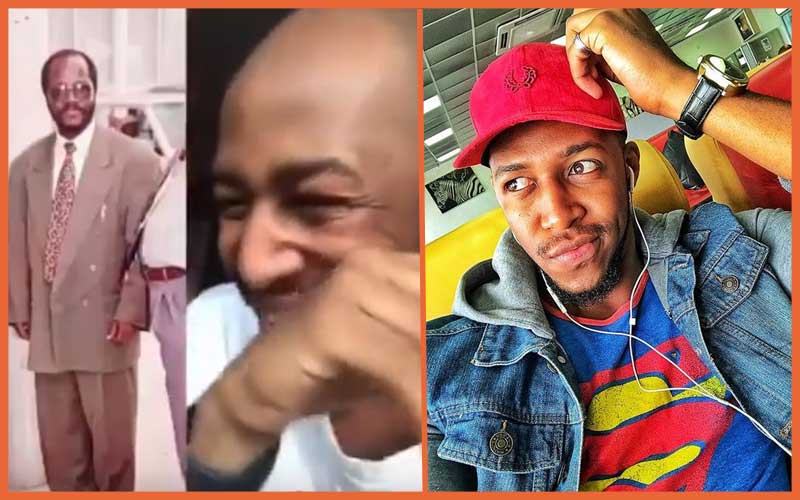 Tanzanian comedian and actor Idris Sultan is facing cyberbullying charges for laughing at an old picture of President John Magufuli.
His lawyer Benedict Ishabakaki told BBC that the 2014 Big Brother Africa winner is accused of contravening the Cybercrimes Act 2015 against cyberbullying.  The law states: "A person shall not initiate or send any electronic communication using a computer system to another person with intent to coerce, intimidate, harass or cause emotional damage."
If convicted of the charges levelled against him, Idris faces paying a fine of not less than Tsh5 million (Sh230, 000) or imprisonment for a term of not less than three years or both.
READ ALSO: Magufuli's misleading statement on COVID-19 that could cost lives
According to Ishabaki, the charges facing Idris stem from a video he recently shared laughing at an old photo of Magufuli.
"In short, the police claim Idris used the internet to harass the president," he said.
The comedian was arrested on May 19 after heeding summons from the police but is yet to be arraigned in court. According to Idris' lawyer, their request for bail was denied as police said they needed him in custody while they follow up on leads.  
#FreeIdrisSultan
Idris' arrest drew furore from a section of Twitter users who demanded his release through the hashtag #FreeIdrisSultan:
If Comedy was a crime , Trevor Noah would have been sentenced to life imprisonment! The Daily Show has been one of the shows that uses its freedom of speech and expression to amuse Viewers so is Idris #FreeIdrisSultan — Zubeda Josephine Sakuru (@ZubbySakuru) May 19, 2020
????The regressive policies and actions have sown fear among citizens. With only few months to go before General Election, this government needs to reverse these patterns of abuse and demonstrate a genuine commitment to the rights to freedom of expression. #FreeIdrisSultanpic.twitter.com/pHPR3sNpw5 — G?oodluck ????aule ???????? (@RealHauleGluck) May 19, 2020
Received another saddening news of another arrest???????? of brother @IdrisSultan Here sharing a laughter with him. It is his talent to make others laugh & using humor to lighten even the darkest moments.These arrests in #Tanzania need to stop???????? #freeidrissultan#FreedomOfExpressionpic.twitter.com/ehBiSG5RwK — Tausi Likokola (@tausilikokola) May 19, 2020
This is not the Tanzania I want to raise my kids in!#FreeIdrisSultan — Kivali ???????? (@chammy_255) May 19, 2020
Mhe. @MagufuliJP huyu dogo ana kipaji sana na pia ni mwanamitindo mashuhuri..siamini kabisa kama kale kapicha ndio kamekukasirisha....mbona wengi tuna picha flani hivi za kufurahisha za enzi HIZO.. Tafadhali waelekeze watu wako waache kuumiza WATU kwa VIJIMAMBO!#FreeIdrisSultanpic.twitter.com/B1egEgXviz — Halima James Mdee (@halimamdee) May 20, 2020
Nchi is fully of comedy yet you can't take a joke? ????#FreeIdrisSultan — Tayanah Svetlana Tibenda (@MsTayanah) May 19, 2020
This is not the first time Idris has gotten into trouble for incorporating President Magufuli in his content creation. In October 2019, he was ordered to report to the nearest police station after 'swapping' faces with Magufuli using photo editing software.
While summoning Idris, Dar es Salaam Regional Commander Paul Makonda claimed the comedian didn't know the boundaries of his work. Idris apologised saying: "I had no ill intentions; I was just wishing the president a happy birthday. If the president did not like my birthday message, I apologise."
READ ALSO: Report to nearest police station- Idris Sultan told for photoshopping Magufuli
"I have cooperated with the police and a tribunal has been formed to discuss the matter, then the attorney general will on Monday decide whether it will proceed to court."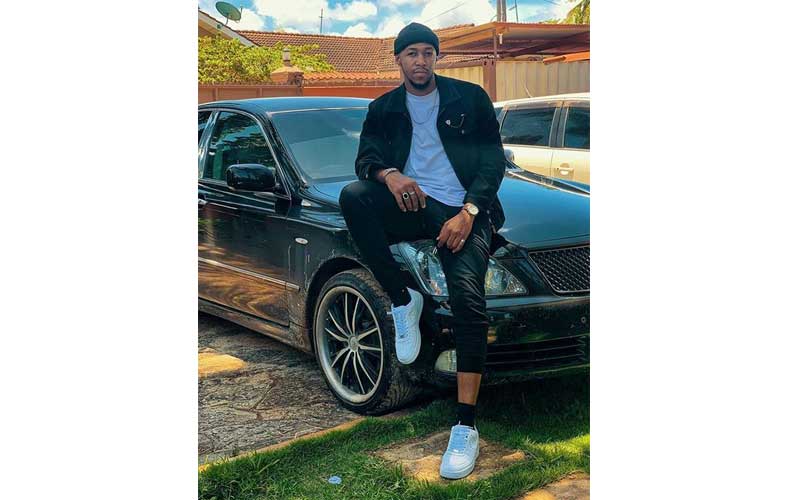 The matter did not proceed to court.
In March 2020, Idris he was yet again arrested on charges of publishing content online without a license from the Tanzania Communications Regulatory Authority (TCRA). He was charged alongside two others for the offence allegedly committed from March 8, 2016, to March 13, 2020. He was released on Sh368,000 bond.