Four fires in a span of 54 days at Sigalame Boys raise eyebrows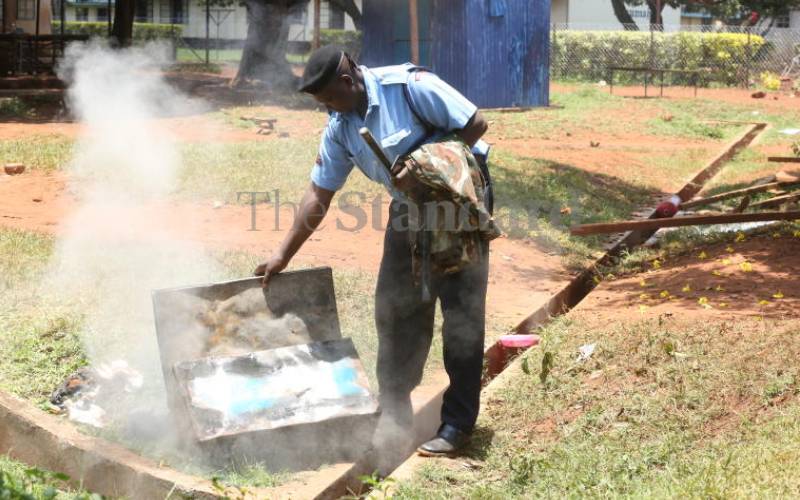 Police have denied claims that they are delaying investigations into the cause of frequent fire incidents at Sigalame Boys High School in Busia County. The school has witnessed four fire incidents in a span of 54 days.
The Busia County Education Committee said investigating officers had not presented a single report after the four dormitories were razed and property worth Sh6 million lost.
"It is a mockery of the highest order that we are witnessing the fourth dormitory burn yet no one has been arrested, no police report and no assurance given that our children are safe," said the committee's vice-chairperson George Obwogo.
He added: "The deadlock in investigations could be artificial or real. Could it be that someone is influencing the inquest to the detriment of learners and their parents? It can't be that one school in Busia is always on fire and nothing tangible is done."
The Monday 8pm fire at Ndenda House followed Lenana House's on August 25 and Haile Salasie on August 10. Kilimo Dormitory was the first to be razed on July 26.
The parents' association fears this could affect performance at the school that had a C (plus) of 6.7 mean score in last year's KCSE.
Busia County Police Commander John Nyoike said his officers were busy away from the public eye.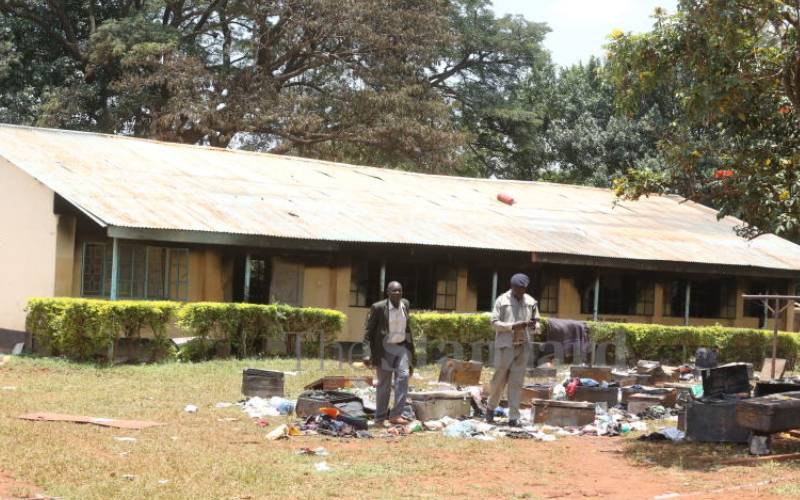 He called for sobriety. "We were told of some suspects and tracked them even on phone, but they had nothing to do with the initial three fires... no one from the school is volunteering information," he said, adding: "We will however get to the bottom of this, get suspects and evidence to prosecute them."
The school has invited independent investigators, who have linked the fires to supply cartels who missed out on lucrative tenders.
The investigators shared some findings, which were to be tabled to the school's board of management this week, but a fourth dormitory burnt.
"The school has a population of 1,780 boys who consume at least 60 bags of maize and beans every week. There are also tenders for repairs. The fires start and end at that; they have nothing to do with indiscipline among students," said Osborne Mabalu, a Maseno University lecturer, who chairs the independent investigations team.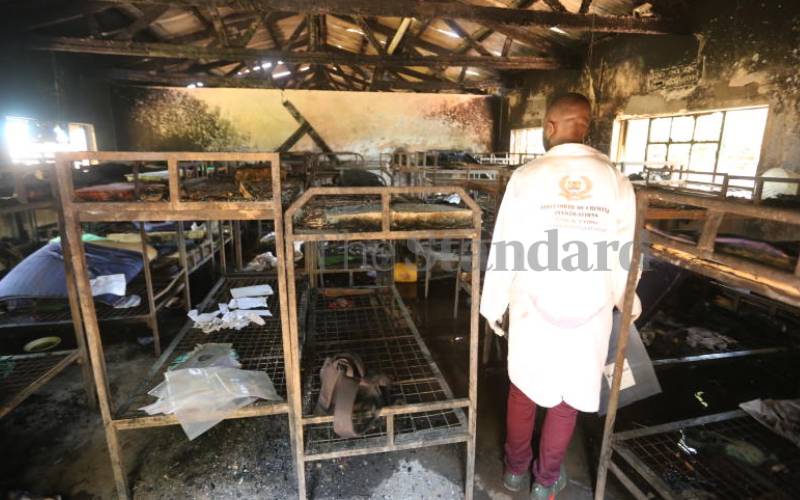 Dr Mabalu said: "Change of administration came with consequence of nepotism and review in the list of suppliers. The warring suppliers could be fighting through fires."
"It's not that nothing is being done, an accounts clerk, a bursar, caterers and storekeeper have been sent on compulsory leave. Four teachers have also been transferred," said a teacher at the school.
The school is headed by Peter Auma, who left Onjiko Boys' in Kisumu to replace Joseph Were last year. Mr Were had been at the institution, which started in 1965 in Funyula Constituency, for twelve years.
Regional Education Director Stephen Barongo has called on stakeholders to give investigators time.