Biology teacher makes silver lining in Covid-19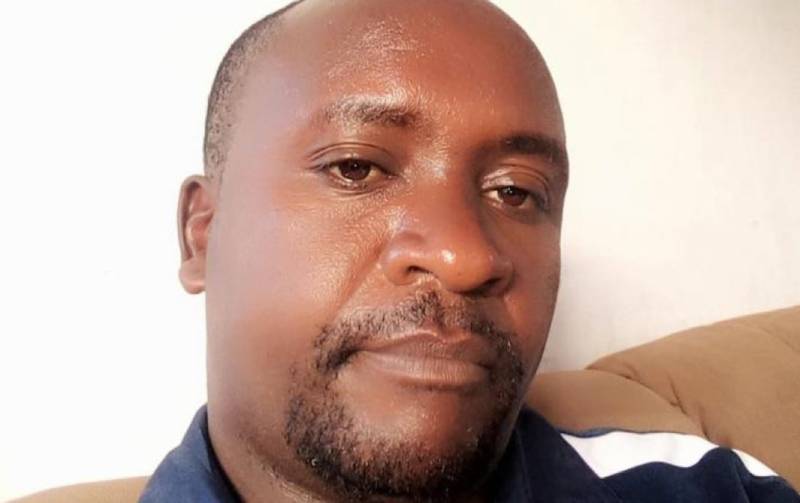 After closure of schools in March to curb the spread of coronavirus, a high school teacher had more time on his hands.
Harun Mwangi (pictured), a biology and agriculture teacher at Mt Kinangop Girls in Nyandarua County decided to exploit a skill he learnt decades ago in primary and secondary school during arts and craft lessons.
The Form Four class teacher started exploiting his new-found hobby two weeks after the schools closed and is now the new carpenter in town.
"For two weeks I was idle. By the third week, I was already tired and thought of fixing furniture in the house. After I was done, I decided to make a dining arm chair and it turned out so well that a neighbour admired it and convinced me to sell it. I sold it for 1,500 and it motivated me to make another one to replace the one I sold," he said, adding that he also posted it on the estate's WhatsApp group, attracting commendation and orders form members.
After the first sale, the first customer referred a friend and soon neighbours started placing orders.
"I was surprised with the reviews following my first sale and before I could think of something else to work on, a neighbour asked if I could make a bunker bed. I often download a unique design from the internet and creatively customises it," he said.
The teacher said he had never thought of venturing in to carpentry after completing school.
"Although we never took the lessons seriously, the 8-4-4 system offered great hands-on skills especially in the arts and craft lessons, the skills I am currently using to keep busy and generate some money during the schools closure," he added.
Mwangi uses locally available materials to make items according to customers preference.
"It is interesting. Every day, I learn something new. I have also downloaded applications that help me come up with unique things which I customise to come up with furniture that fits current trends in the market unlike the old furniture we were used to making during the technical lessons in school," he said.
So far, the teacher has sold more than 10 pieces of furniture including wardrobes, chairs and beds and is working on several orders.
"Currently, I am working on a bunker bed for a neighbour and it is coming up very well. It is very unique," he added.
Mwangi, who has been teaching for the past 12 years, is juggling online lessons and monitoring students with his new part time job.
"I am also a Form Four class teacher and I always make sure students receive learning and revisions materials, so I have to make sure I engage them on a daily basis on a WhatsApp platform that the school created. Every morning we send in work for students and in the evenings, I engage them in areas they did not understand," he adds.
Mwangi, who likes exploring new things and exploiting hands-on skills, said he has imparted some of the skills to his students who often participate in science fairs.
He disclosed that the school was among those that top in science fairs in the county.
"I have always wanted students to exploit creativity and skills they learn in school to create and develop things. Before the schools closed, we had seven science projects we were to showcase in the regional levels. I was overseeing two of the projects where one entailed students making margarine out of milk," he said.
Mwangi said the pandemic has presented an opportunity for people to explore talents and generate an income.
The teacher plans to keep his venture when schools open by acquiring modern equipment and opening a workshop where he will operate from during his free time and holidays.