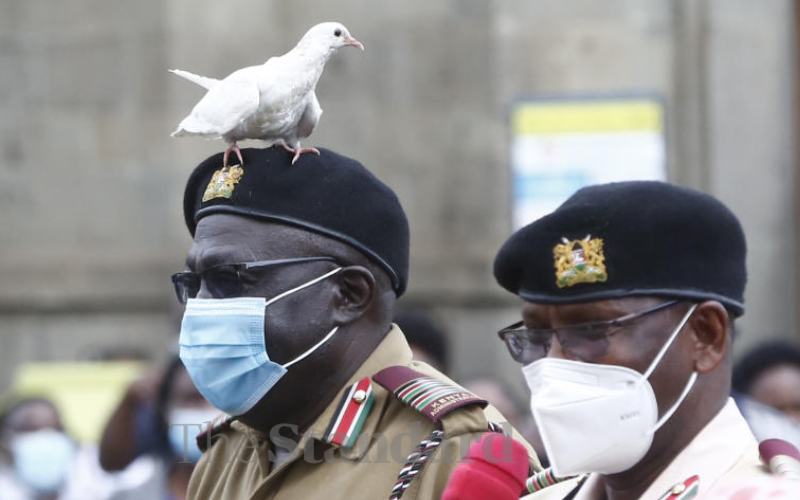 Politics is the process through which the rulers get to interact with the ruled.
In a liberal democracy like Kenya's, one of the tenets of its politics is the elections - a process through which citizens get to choose their preferred leaders after every five years.
This year, Kenyans will once again be expected to exercise their democratic rights to pick leaders in various positions, from Member of the County Assemblies, Member of the National Assembly, Senator, Women Representative, Governor all the way to the President.
All indications are that it will be a hotly contested election. And as long as it remains a contest of wits, policies and agenda for the country, there is nothing wrong.
Unfortunately, sometimes, as it happened in 2007, the heat can be too intense and take on a tribal angle. No Kenyan wants a repeat of the post-poll chaos of 2007/08 in which innocent lives were lost and properties worth billions destroyed.
Even more critical is that no one wants a disruption to their livelihoods having endured two difficult years already. In 2020 and 2021, the economy has generally been under the shadow of the Covid-19 pandemic.
A lot of jobs were lost as businesses buckled under the weight of the pandemic. Many sectors are yet to recover from the effects of the pandemic.
Schools which had been closed for almost nine months have just resumed operating under a very tight calendar. The result is that children are spending most of their time in school to cover up for the lost time when learning was discontinued.
It would be painful if the academic calendar was again disrupted by political instability.
Investors abhor uncertainty. Any whiff of political instability will make a lot of them put off any investments. Some, out of a ritual of fear, have already postponed all the investments plan they had for 2022 fearing a flare up.
They have taken a wait-and-see posture.
It is important that leaders, and especially those hunting for votes commit to peaceful campaigns. They need to assure Kenyans that never again will politics make us turn against our neighbours.
Every one running for any elective seat needs to assure Kenyans that they are committed to a free, fair and peaceful campaign.
Security apparatus ought to be on high alert, ruthlessly deal with those who will jeopardize the safety and well-being of ordinary, peace-loving Kenyans going about their businesses.